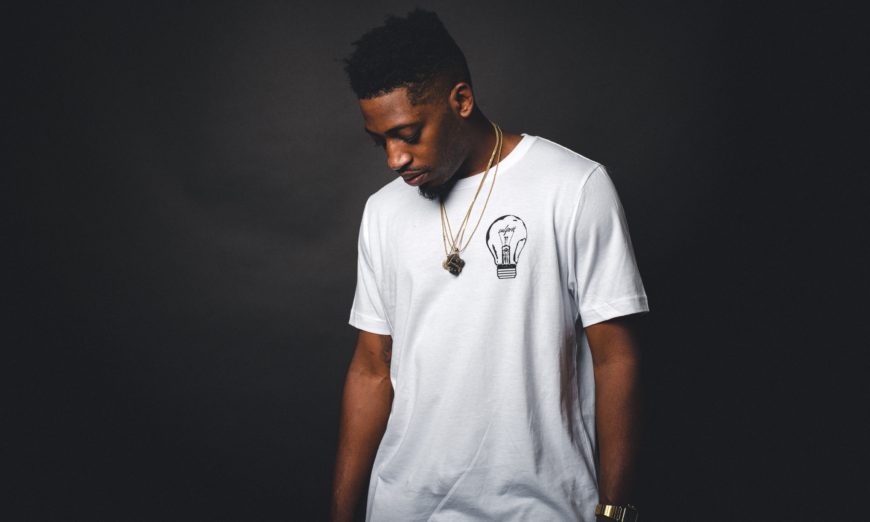 Everyone needs a background kit. There, I said it. Some of you are asking yourself why this statement could possibly be true.
Fair question, so let's figure out why. First off, the human attention span is not particularly awesome. A photograph can have only one primary subject. There may be secondary subjects and environment in a shot, but their only job is to support the primary subject. If they do not, the image is cluttered, crowded and lacks impact.
Secondly, while we know to always fill the frame, we often don't. We get excited. We accidentally crop out limbs. We have poles and trees and knick-knacks growing out of heads and ears and swear that those things weren't there when we took the picture.
A background kit is both an asset and a constraint and it will help you make better and more interesting photographs.
Background kits are simple things. You can make a permanent one. Enjoy explaining that to your better half if you do not have permanent studio space. A better choice is a portable kit so you can really make a studio space anywhere you have at least six feet of unencumbered width. That means a spare room, a hallway, even a living or family room with a little bit of furniture jiu-jitsu.
First piece to get is a background stand. This will consist of two stands, and a crossbar. The crossbar may come in sections or might be extensible. Often the entire kit will come in a nice convenient travel bag so it's easy to store and easy to transport.
The second piece is the background itself. The four primary types are muslin, canvas, paper and vinyl. Paper comes in rolls either 53" wide or 108" wide. The rolls are small in circumference but the length is fixed and does not collapse. A 53" wide roll is widely usable. You unroll the paper to create the background, even onto the floor to create a sweep, and if the paper gets damaged you cut away the damaged part and throw it away. These rolls tend to last well and are very easy to work with.
Muslins are a cotton or cotton blend fabric usually dyed a colour, and sometimes having some kind of random pattern. They fold up small and while they are usually 9 feet wide, can be folded over for a narrower stand set-up. Muslins can be very inexpensive. On the downside, some of them are poorly dyed and you will get dye all over your hands and carpeting, unless you run them through a rinse cycle several times. Better muslins don't have this problem. You can check the product in the store by rubbing a portion between thumb and forefinger. The big downside is that muslins wrinkle aggressively and to get rid of the wrinkles requires ironing with lots of spray starch and steaming once hung. Most people simply use really shallow depth of field to make the problem less apparent. You also have to use care that there is no bright light behind the muslin because it will show through.
Vinyls have patterns or images laid into them. They are heavier, but hang nicely and can be washed. Good for baby shoots, or any subject where there is likely to be a bit of a mess at some point. You roll the vinyl for transport; avoid folding it to prevent permanent creases. Vinyls also come in an array of faux wall and floor finishes that when slightly out of focus look very real in the photograph.
Canvases are the top-end backgrounds. They are heavy, do not wrinkle much and are typically hand-painted rather than dyed. A good canvas can cost many hundreds of dollars but will last a very long time.
Recently we have seen a new kind of backdrop called the pop-up. It's a dyed fabric affixed to a steel ring system, similar to that used in pop-up reflectors. It can look great and can be collapsed for easy transport. Sometimes the material is very thin, too thin in fact, and until you have practiced, getting it collapsed can be a bit frustrating.
Whatever material you choose, remember that the backdrop is there to support and provide separation for your subject. Your background should not be of a style or colour that will compete with your subject. The subject is important, the background is not.
For folks starting out, I always recommend a roll of medium grey paper. It's inexpensive and very easy to work with. Medium grey is ideal because it is so flexible. A powerful background light can make it white, relative to your subject. Controlling your main light and creating distance from the subject can drive it to black. Putting coloured gels on your background light can make it any colour that you want. Manufacturers do offer paper rolls in tons of colours of course; grey is simply the best place to start. If you are looking at muslins or canvases, look for a medium dark finish with an interesting varying pattern that is not in your face. If you choose a vinyl or an imprinted pop-up, remember that to not look like a background, it will need to be slightly out of focus.
A background kit will benefit any photographer; whether you shoot people, pets, artwork and sculpture, macro, or flowers; pretty much any subject other than a big landscape. Invest in yourself and expand your skills.
Thanks for reading, and until next time, peace.