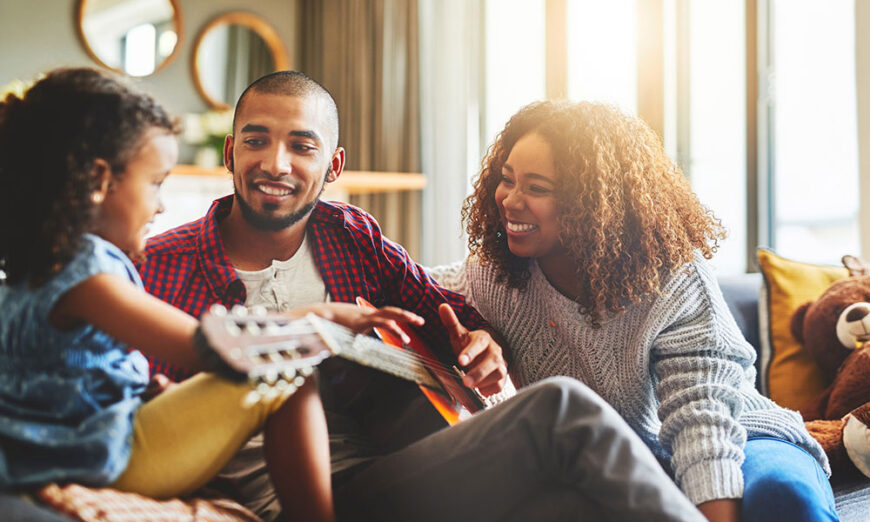 We've discussed both filmmaking and vlogging in this space recently, but there's another type of video we haven't discussed yet, and it's one that most everyone shoots at some point: the traditional home video.
With the family at home, there are plenty of opportunities to capture memorable family moments.
To shoot great-looking home videos, you don't need a fully-decked out filmmaking or vlogging kit or a camera with multiple interchangeable lenses. The camcorder has been delivering memorable moments on video to families and individuals for many years, and continues to do so today.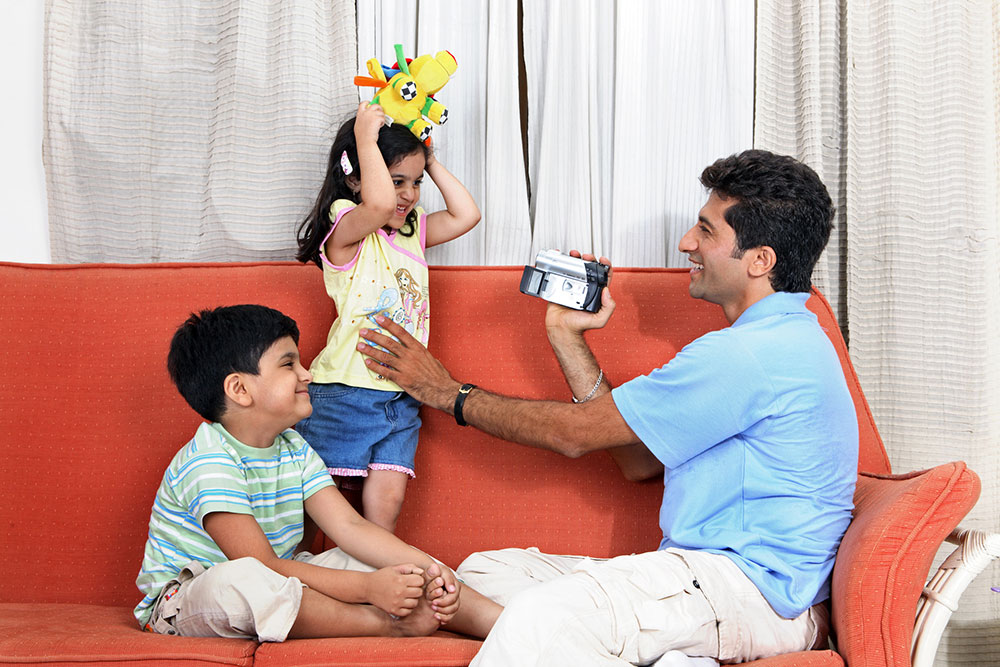 What you need to create memorable home videos
In order to create lasting memories on video, you have to start with the most obvious thing: a camera.
Of course, everyone has a phone in their pocket these days, and most of the latest smartphones can shoot video in high resolution. But while phones are great for capturing short bursts and unexpected moments, the lack of storage space and general awkwardness of shooting on a phone make them less than ideal for home movies. Meanwhile, most cameras today, from basic point-and-shoot models to high-end DSLRs, can also shoot video. But many have limits on how long the video clips can be.
Having the right tool for the job is always a good idea, and if you're shooting a lot of home movies, there's no better tool than a camcorder.
Today's camcorders aren't bulky boxes with videotape storage, they're small, sleek machines with internal media storage or memory cards. But, naturally, not all camcorders are created equal; here are a few things to look for in a home video camera:
HD Resolution
While you may not need your home movies to be crystal clear on a theater screen, you want them to look good on all of your family's devices. That's why a camera that records and outputs in 1080p is a must. You should also ensure your camera excels in different lighting conditions; look for models that include a back-illuminated sensor to improve low-light and bright-light performance.
Recording Length and Storage Space
The last thing you want is to constantly be monitoring how much time or space you have left to record your videos. Your camcorder should allow you to record continuously, for as long as you have available storage; and in terms of storage, always opt for larger, faster-speed memory cards where possible.
High Quality Audio
To bring your memories to life, you'll want to record an audio experience that captures the atmosphere of the moment — but still allows voices and specific sounds to shine through. A camcorder with a two-channel zoom mic will help ensure crisp, quality audio, near or far.
Image Stabilization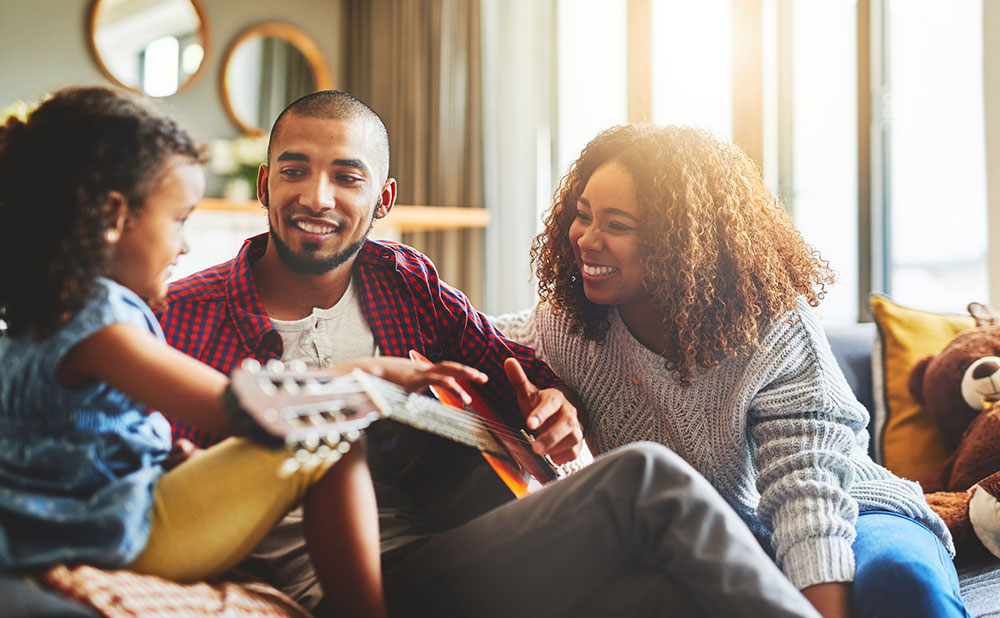 There's nothing worse than watching blurry, jerky home movies! Be sure to select a camcorder with image stabilization software, that helps smooth out your videos and delivers clear, focused home movies.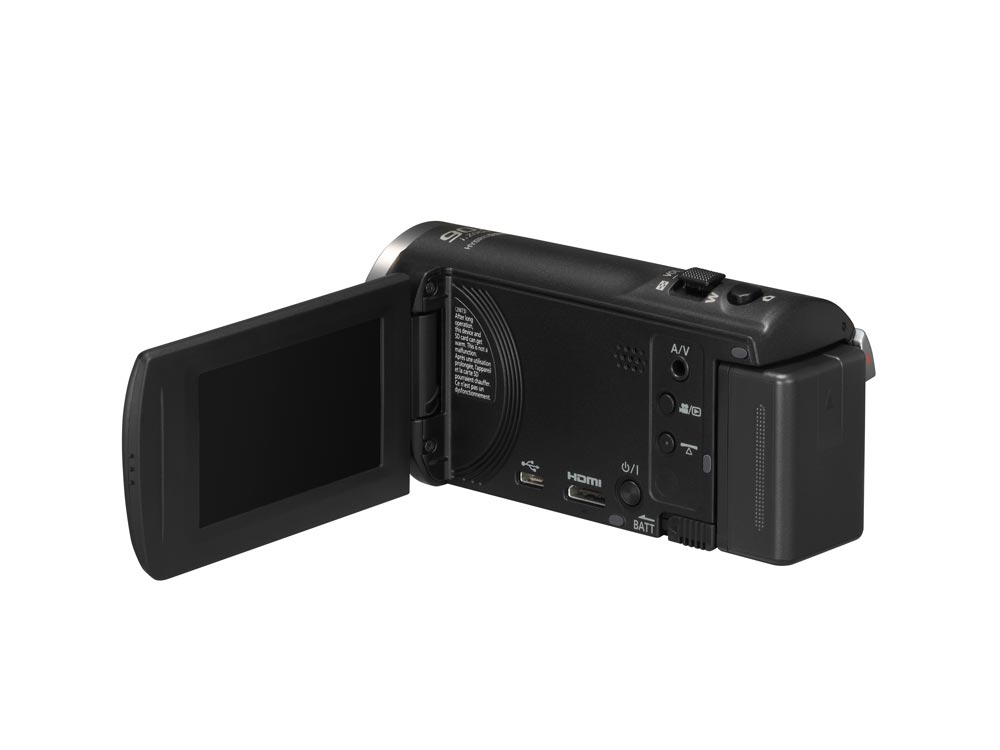 Rugged Portability
Home videos aren't only shot inside the home, of course. To truly capture those memories, you camera needs to travel with you — to the backyard, to grandma's house, on vacations and cottage trips and to school events. You'll want a camcorder that you can easily slip in out of a bag or backpack, or let you carry it with a wrist strap, and you'll want one rugged enough to handle a few bumps along the way.
There are a few other considerations as well:
Lighting
Even the best image sensor can't make up for great, natural lighting. Whenever possible, allow the sun to be your lightsource!
Accessories
Your arms will no doubt get tired holding your camera up for that entire school holiday recital. A tripod will take the burden off your shoulders, and help stabilize your shots.
Power
You definitely don't want to run out of power halfway through said recital. An extra swappable battery is never a bad idea, and if you can plug in to a nearby outlet with an AC adaptor to keep your battery charged while shooting, even better.
The Panasonic HCV180K: A great home video camera
Panasonic's HCV180K 50X Hybrid OIS 2.7″ Camcorder is a fantastic option for capturing high quality home video.
The HCV180K captures video in full 1080p, features 5-axis image stabilization and a two-channel zoom microphone. It also offers a 50x optical zoom and a 90x intelligent zoom, and features a 28mm wide-angle lens that allows you to capture large group images with ease.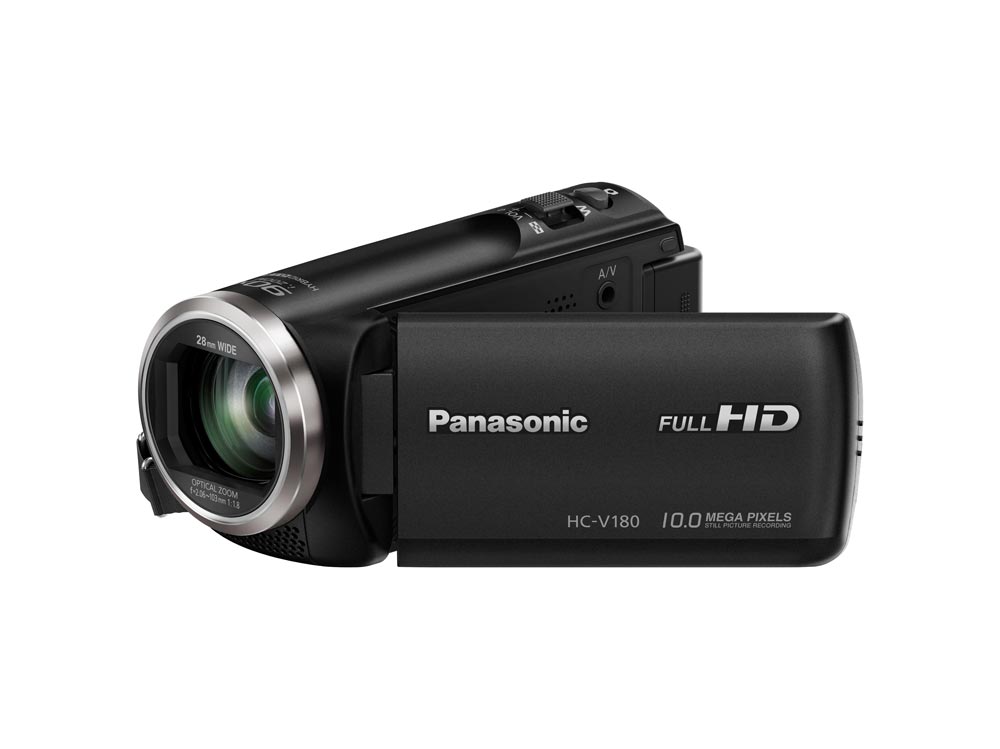 With swappable batteries and an AC adaptor, and multiple options for memory cards and a continuous record feature, the Panasonic HCV180K allows you to shoot for hours without losing a moment — and it's large, touchscreen LCD makes operating easy and intuitive.
To capture your memories for the holiday season or on your next adventure, you can't go wrong with the Panasonic HCV180K