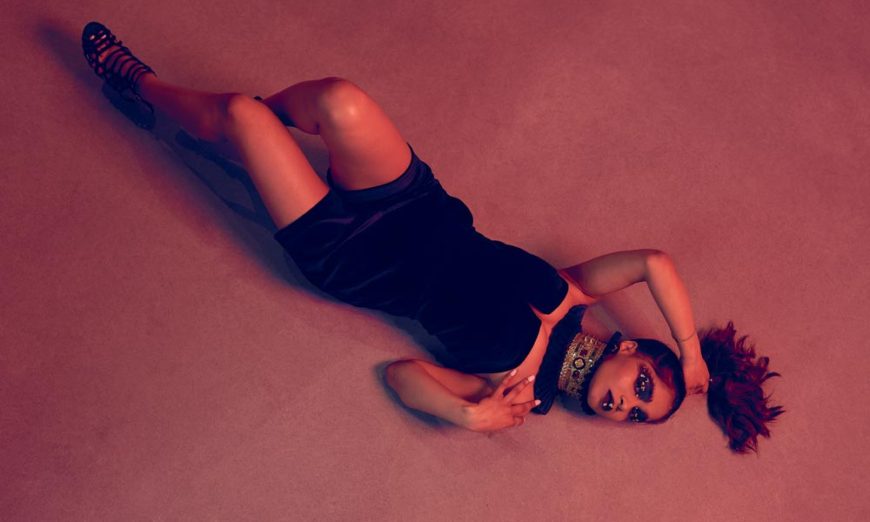 If you were to design a brand-new mirrorless, full-frame camera for 2019, what suite of features would you include? Some would argue to make a real splash in the market, you should look to fit in as many features as possible. Well, that's what Panasonic did with their new S1R. But is it enough to have all these features? How does this camera perform in a professional environment? These are the questions, along with others, that we looked to answer in our review.
Sensor
To recap, the Panasonic S1R delivers a 47 MP full-frame sensor, nearly twice the resolution as the Panasonic S1. And if that wasn't enough, there's even a 187 MP high resolution mode for still life photography. Long story short, there's resolution to spare on this camera and it rewards those that get the autofocus right. Further, Panasonic has adopted an all-new, L-mount system for their lenses in partnership with Sigma and Leica. As a result, the lens selection is quite limited at the time of our review with only three lenses available on the market. But I am excited to see what is possible when you have three premier manufacturers from the digital imaging space developing lenses for a single mount system. You get a lot of resolution, but on top of that, you get to shoot up to 9FPS and you can have your ISO go up as high as 25,600. While the S1 has an extra stop that may be beneficial for video shooters or low-light shooters, this camera still offers a lot in terms of resolving power.
Shooting images with this camera is an exercise in technique, and maybe even an exercise itself. The body alone weighs over two pounds. Add the Panasonic 24-105mm F4 lens, and you're looking at nearly four pounds of camera technology to support in your hands. This weight isn't wasted though. Users can expect some high-end dust and water resistance in the S1R. Just keep in mind though, if you're going to be using this for a long period of time, you may want to take some strategic breaks.
New Tech
Panasonic has hyped their DFD and AI integration as differentiators in the market. But does the continuous autofocus (AF) live up to the hype? In short, yes. Whether it's eyes, faces, people, or pets, the continuous AF felt very snappy and locked in very quickly. When you look through the viewfinder or back LCD, you get a clear visual indication that the AF is keeping up. I will say though, in some instances, not all, but some of them, the AF was too jumpy and shifted between shots. During our testing, I'd ask our model to pose in certain ways and as the head tilted or neck moved, I would see that the AF is shifting a little bit more than I intended to. While you can tweak this a little bit in the settings, you may want to keep in mind that single-point or manual focus will be preferred in select shooting environments. And I feel like this needs to be said: No, I'm not complaining that the AF is too fast. You just have to be mindful depending subject you're shooting.
The cool thing about this camera is that despite its size, the heft is something you may actually value. Being able to easily navigate the buttons and having that space for your entire hand to wrap around; these are small things that make a big difference. Or in this case bigger things that make a big enough difference. What's nice about this camera is the white balance, exposure, and ISO buttons each have a different height or texture to them so that when I'm looking through the viewfinder, I know which button I'm going after. And that's really crucial in a shoot scenario like we were in, where we have a limited amount of time to get the shots that we're looking for. These small refinements allowed us to work faster and it added up. Not having to take my eye off the viewfinder because I know what button I'm hitting here was something really valuable, and it's a feature more companies should start implementing.
Video Performance
Panasonic hasn't slouched on the video features either. Being able to shoot 4K 60P is great to have, and the built-in image stabilization means that you'll be able to capture some great clips even when you're filming handheld. I will say though; you'll want to stabilize this camera with a gimbal or tripod for the best results. The footage looked really clean at most of its ISO range, but the continuous AF definitely proved to be a challenge in some environments again. There are some menu options to mitigate this, but the experience is not perfect and often resulted in me having to do multiple takes to combat the jumpy AF. Again, if you're doing video, single-point or manual focus will lead to the best results. While on the topic of video, being able to shoot up to 180 frames per second in Full HD is also something that is a bit of a differentiator for a camera like this. And with decent lighting, the footage captured was very clean, very useable, and something that I was genuinely impressed by.
Menu
There's a lot to love about the Panasonic S1R. The menu system is probably not one of them. It's really confusing. Not only are there menus for features, there's several sub-menus to get to select features. And during my use, it just felt like certain options were in sub-menus that didn't belong there, like the attention to detail was missed in some places. And I know what you're thinking, there's a manual so why not read the manual? You could do that. In fact, there's two manuals with this camera to indulge. And even though I did peruse through them to get better acclimated with this camera, it still didn't feel like a great onboarding experience.
Ports/Adapters
With respect to ports, this camera has all the ports you're going to need. Whether it's a full-sized HDMI, microphone in, headphone jack, or even USB-C, you have all the I/O ports needed to get the job done for most of your shooting needs. To manage storage, professionals can expect an XQD and SD card slot. And the body is also covered with this rubber texture that really feel solid in your hand. When you look through the viewfinder itself, you're welcomed with an over 5.7 million dot OLED viewfinder. It's absolutely gorgeous to look through, something that Panasonic is known for. They're known for display technology and you are instantly reminded of that when you look through the viewfinder.
Battery
The battery's just over 3000 mAh. That's about the size of a battery you would find in a high-end smartphone. Quite simply, the battery lasts really, really long. It lasted the full duration of our shoot, whether we were shooting pictures or video. For our test, it lasted until we were done with the camera. When I got back to my office, there was just under 20% or less left on the battery itself. The cool thing is, as I was off-loading the footage, I could just plug this camera into a USB-C port that I'd use for my iPad and have it charge during this time.
Editing
When I downloaded the images into Capture One and looked at them, I was delighted. Yes! That's the feeling I had when I was going through the pictures. As I was zooming in and making adjustments, being able to see how much detail was resolved in this camera made me smile. It's something that's very rewarding. But at the price point that this camera comes in at, you should expect no less. I guess you can say that I'm glad the files came out as great as they did. For most of its ISO range, the noise was either negligible or manageable. In short, you'll have plenty of latitude to capture the image you want and most of your limitations will be your own creativity.
Conclusion
I'm going to go out on a limb here and say because of the size, weight, and industrial design, the Panasonic S1R is not a camera that makes you want to take it everywhere with you. However, when you do have a project to deliver, whether it's for a client or for yourself, especially when things are on the line, you can look at the S1R with confidence, knowing that it's going to deliver on your creative needs, or get close to it. After spending much time with the S1R, I can say that the experience was rewarding. The design of the camera is definitely weighty, but auxiliary features such as an XQD and SD card slot, full HDMI out, and a top LCD all provide important and real-world benefits that professionals will appreciate. There's still some room for improvement though. Namely, the menu system. It's something that can be refined and better communicated. Also, I'd like to see more information communicated on the top LCD when the camera is off. I feel like these are things that could be addressed in a firmware update and further refine the user experience.
If it wasn't clear already, this not a beginner or even prosumer camera. I'd argue that this is for those making money from photography or happily looking to burn their money in photography. It rewards those that meticulously plan the time to capture the intended shot they're going after, not necessarily those that are spraying and praying. What intrigues me the most is what the post-launch experience is going to be like for the Panasonic S1R. This camera, and even the Panasonic S1 to some degree, are not priced or marketed to be big sellers out of the gate. This L-mount movement appears to be a slow burn that will build and build over the seasons to create a rich environment for professionals. What I'll be curious to see is if Panasonic will be able to create enough differentiation in an already competitive market. However, one thing I am sure about right now is that the Panasonic S1R is flagship mirrorless camera that is designed for the future.
Want to see the S1R in action? Be sure to check out our full review video, online now!