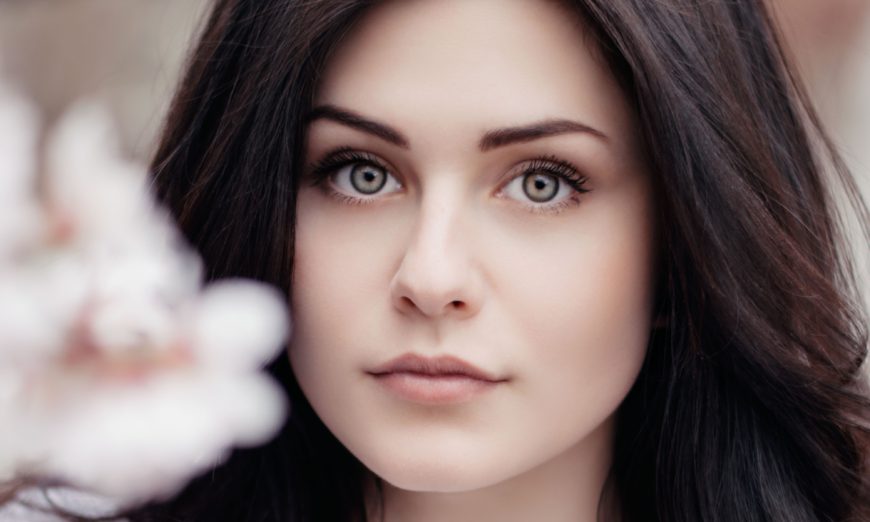 I've had multiple occasions to use a new lighting set-up from Aputure.  It consists of the daylight balanced Aputure LS C120d LED lamp and the Light Dome octalike soft box.
At some point in every light class that I teach, someone asks about what kit to buy.  Folks want reliable, inexpensive and easy to use.  Continuous light has the benefit that you can see exactly what the light is doing, live and in real time. From a learning and delivery process it is extremely fast.
Continuous light is never as powerful as studio strobes, so you need to get your light in closer, and it may not work as well as strobes for fast-moving subjects.  For headshots, simple portraits and all manner of tabletop statics, it's an ideal solution.
What makes the Aputure LED system different from LED panels is that it looks and behaves like a strobe with a power pack. The controller plugs into a handy AC outlet and a controller cable runs from the controller to the head that you mount on a standard light stand or boom.
The C120 unit is part of Aputure's higher end Light Storm family of products.  There are two variants.  The LS C120t is the tungsten colour temperature version, rated at 3,000K and the LS C120d is the daylight balanced version, rated at 6,000K.  I recommend the daylight balanced version for most users' general applications.  While 6,000K is a bit bluer than most folks consider daylight, I did check the lamp using my colour meter and consistently got readings of 5980K which is stunningly close and well inside the CRI rating for the light.  Very impressive for an LED system this inexpensive.
In the first training session, we put an X-Rite ColorChecker Passport in the shot, and manually set the White Balance to the colour meter reading.  Lightroom read the images perfectly and even with a post-shoot colour check in Lightroom there was no variance at all.  In the second session, we worked using Automatic White Balance settings on Canon, Nikon and Sony cameras and every one of them rendered the images beautifully with no colour cast.  This is a huge deal because it saves a lot of time in post-processing.
The light can be configured for 3 different radio channels and each light can be set to one of four potential groups, making mixed ratio lighting a snap.  The unit is rated for 3300 lux at 1m, so it produces decent brightness at close distances.
The C120d is incredibly simple to use.  Using it for teaching, the students and I have put hundreds of images to cards, and never once have we had to crack a manual.  The unit comes with a traditional reflector which produces a reasonably controlled beam of direct light.
The kit also includes a remote control to manage the light, in case you have to place it somewhere that is inconvenient to get to.
When it comes to many use cases, direct is not the quality of light choice and this is how the Light Dome comes into value.  While the shape of the catchlight in the eye is a dark deep hole in photo forums, the general consensus is that a round catchlight looks nice in the eye because the shape is the same as the iris and pupil.  The Light Dome increases the size of the source from very small to 90cm in diameter.  If you have ever seen an Elinchrom Deep Octa, you will recognize the deep parabolic shape of the Light Dome.  It assembles with rods as do most soft boxes, and comes fitted with a Bowens-S mount speed ring and a Velcro front diffusion panel.  There are 16 rods, so the final arrangement is nearly a perfect circle.  The interior is lined in silver material for maximum reflectance and the parabolic design offers good spill control.  Since the LED source light is already a bit diffused, you do not require a second internal diffuser for spreading the light around and do not have the light loss by absorption of an extra diffuser.  However, the Light Dome includes an inner diffuser if you want to use the unit with a more punchy non-diffused source such as a strobe.
This is ideal because the C120d is built to accept any Bowens-S mount attachment.  To the owner, this means access to the widest selection of brand and off-brand accessories on the planet, all using a robust and functional bayonet style mount (turn and lock).
The C120d needs a light stand obviously.  While the device has a very effective temperature-activated fan that keeps the unit running cool, holding the system could get awkward.
I happen to really like the Cameron LS-65B Boom Stand Kit.  It includes the light stand, the boom arm and a counterweight sandbag.  I do hear folks say that a sandbag is not necessary, but that's not correct.  Stands can tip or get knocked over.  You want them to stay where you put them.  The LS-65B is easy to set up and tear down and the boom lets you get the light and Light Dome out and over your subject for greater lighting control.
I noted earlier that the LS C120d has a Bowens-S mount.  This means that it accepts Aputure modifiers such as their 1940's Hollywood-look Fresnel attachment.  This unit focuses the light into a pattern variable from 12 degrees to 42 degrees with very significant fall-off at the edges.  You cannot beat the price as you will typically pay well over $1000 for a professional Fresnel light shaper.  This one is only $100.
The usability of all S mount accessories is an enormous value-added benefit for the LS C120d kit.
Considering that the LS C120d Kit with lamp, controller, basic reflector, manual and remote sells for under $900, the Light Dome sells for under $220 and the complete Cameron stand kit sells for under $170, you can have a very complete continuous lighting set-up that uses industry standard light shapers for under $1500.  It's LED so no bulbs to burn out, built tough so you can transport it around, and light enough that a single person can handle the set-up and the teardown.
Thanks for reading, and until next time, peace.