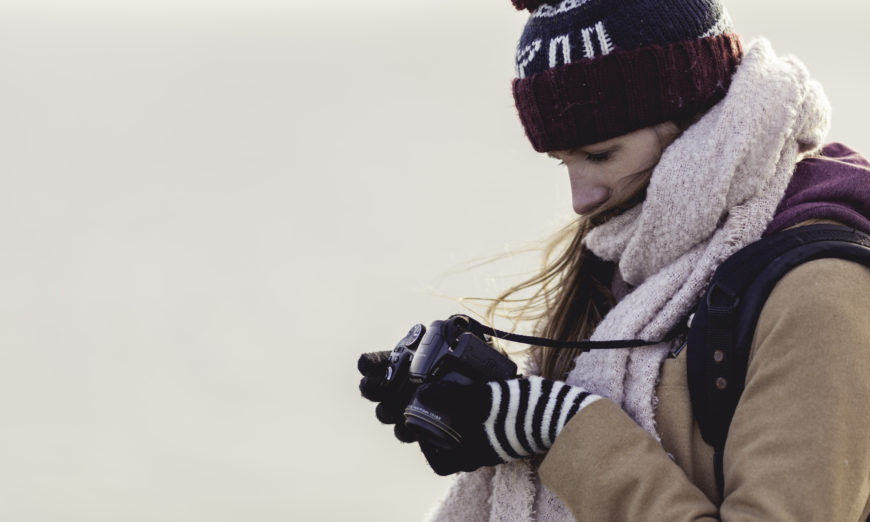 A new camera is a wonderful thing.  It doesn't have to be brand new, it could be gently used, it could be handed to you from a family member, wherever it came from, you have it now.  So the next question is what do you do?
Learning the Camera
In that whole spirit of full disclosure thing, I am an instructor and believe strongly in The benefit of taking a camera course and familiarizing yourself with your camera's capabilities.  There is a difference between a camera course and a photography course.  The first teaches you about your specific camera.  For new cameras, I strongly recommend one of Henry's 101 classes.  In these classes you are with people with the same model of camera as you with the same features and functions.  These classes aren't death by lecture, they are hands-on, you actually use the camera to develop the skills and confidence to be successful.  Another benefit of taking one of these classes is the lack of techno-babble and use of technical terms that the masses will understand and be able to take camera tips away from .  The courses are designed so you get confident with your camera quickly, not mired in a bunch of concepts that only start to mean something after you have tried them.  They run at about $75 –  a small price to pay for high value that you can take and use throughout your photography career   Check out the site at http://www.schoolofimaging.ca/ and also take advantage of the  special pricing offered with the excellent "Bring a Friend" option.
Keep It Simple Photographer
We'll agree that there are literally thousands of videos on YouTube promising to make you the next great photographer.  Let me save you hours and days by advising that while the intent may be pure, the information is often poorly presented and sometimes wrong and may not present the best Don't go there for the moment.  Put your new camera in the Full Auto mode – on most products that is a green marker in the exposure mode setting options.  This will help you create excellent exposures with your equipment and settings right away while you are still  learning, or developing skills with the three primary components of exposure.  If your camera does not have a Full Auto mode, it will have a Program mode so navigate there.  Do not be in a big rush to get to a semi-automatic mode or into the well of manual mode.  Aim to capture great images while you are familiarizing yourself with your camera.
Build Skill Over Time
While I am a strong advocate for group hands-on training, sometimes physical classes are not easy to get to or conflict with your schedule.  If this sounds like you, I really recommend on-demand learning.  You can do this on your computer, your tablet or your smartphone.  At Henry's, we have an arrangement with the folks at KelbyOne, in my opinion, the best organization developing online photo and video training.  You can choose a particular class, or a complete set of classes right here.
Use The Camera
You know how you always have your smartphone on hand?  Get in the habit of always having your camera with you.  You'll never learn from the shots that you miss.  Shoot a lot and be ok that you won't like the turnout of everything that you shoot.  Practice what you learn in your classes and online.  Give yourself little challenges and projects.  Consider joining a local camera club.  Many meet regularly and offer tutorials and interesting speakers.  Some are very competition oriented so be aware of the club's goals before joining.  Consider going on photowalks or signing up for workshops where you actually get to make photos as opposed to sitting in a chair watching someone else work – practice makes perfect..
Equip Yourself Properly
Photography and videography are not about advertising a brand or how much you spent on your camera.  I strongly recommend ditching the nice strap that came with the camera in the box.  While they are all pretty, they all tell others that you have an expensive camera, who made it and sometimes what model it is.   I understand that we are a very brand-oriented society, but you will be better served by a quality non-slip strap that allows you to carry your camera subtly and without a bunch of big letters and flashing lights.  My personal favourite is this one from Think Tank Photo.
Your new camera deserves a great bag.  Be careful though, because bags come in all sizes and there is a natural tendency to overbuy.  I recommend that you get a small, lightweight bag that will hold a camera body, two lenses and a hotshoe flash and  that delivers great protection.  Obviously, you do not want a bag with a logo emblazoned all over it because this is both advertising and guidance for potential thieves of what is contained inside.  There are literally hundreds of different bags available from backpacks to slings to shoulder bags to messenger bags.  You will have all kinds of choice.  I suggest looking at a bag with thicker closed cell foam padding, moveable dividers, a water-resistant outer shell and a padded strap system that will work for you.  My personal daily go bags come from either Think Tank Photo or Domke.  Both companies make products designed by photographers for photographers and their bags are both subtle and highly functional.  My first Domke bag is now 35 years old and still works perfectly despite plenty of real world wear.
Gear Is Awesome but….
There's usually a big push in the week after Christmas to pick up a bunch of gear.  It can be a lot of fun, but sometimes keeping a focus on your short term goals is more helpful.  In addition to a good strap and a proper bag, consider some basic accessories.  If you don't have a lens pen, get one or two.  Get a couple of microfiber cloths for your camera bag.  Get a clear garbage bag to use as a rain protector.  If you will be shooting outside in the sun, get a polarizing filter.  If you will be shooting people indoors, the sales are a great time to get a hotshoe flash.
I understand many people are skeptical of extended warranties.  I recommend them in the case of camera bodies for the simple reason that most manufacturer warranties expire long before the camera becomes outdated.  I also know that a single out of warranty service inspection will cost more than an extended warranty.  Since most folks upgrade every three to four years, you will be covered for the duration of ownership.  Henry's offers a service like this that is much more than an extended warranty called HELP.  If your camera came from Henry's either new or used and was a gift, you can pop into Henry's the week after Christmas and the store team will help you purchase the HELP plan that is right for you.
Finally
Some inspiration can be a wonderful thing.  Head out to your local library or bookstore and check out Ansel Adams, Dorothea Lange, Paul Strand, Henri Cartier-Bresson and my personal inspiration, Alfred Eisenstadt.  Look at the composition (layout of the image), the way the light and shadows fall, the story and the emotional content.  Learning to see will help you really enjoy your new camera.