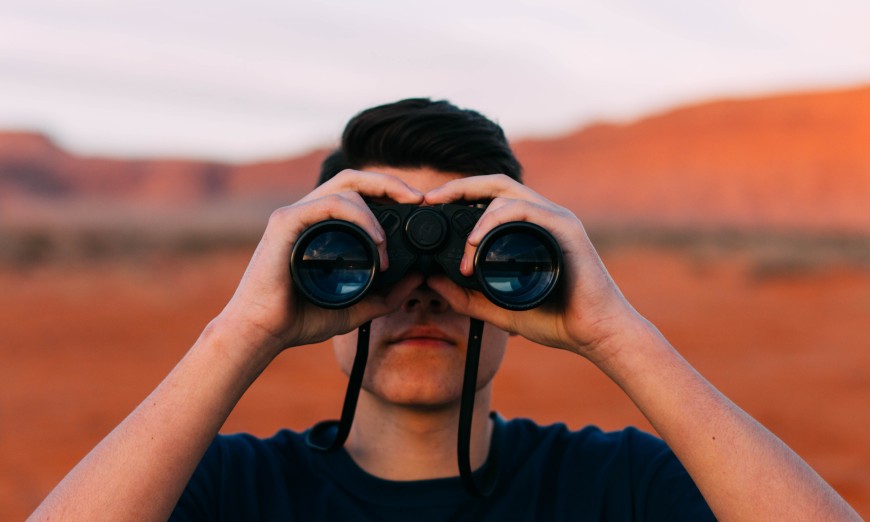 What is Extra-low Dispersion (ED) Glass?
Extra-low Dispersion (ED) glass aligns colours to meet at the same focal plane to reduce chromatic aberration and obtain the highest resolution and image contrast possible. This results in sharper, criper images.
Dispersion is a measure of how widely colours are spread out by the prism when light passes through it. Cooler colours in the spectrum such as blues have shorter wavelengths and are bent the most, so they hit the eye at a different interval than warmer colours, which creates a chromatic aberration, or abnormality. Visually, this appears as a blue or violet halo around objects. Extra-low Dispersion glass alleviates this by delivering all wavelengths to the eye at the same time, resulting in the spectrum of light seen simultaneously in sharp, crisp contrast.
Vanguard Endeavor ED Series Binoculars
Not your typical binoculars, VANGUARD's top-of-the-line Endeavor ED binoculars deliver sharpness and clarity like never before with exceptional light transmission and remarkable colour resolution and contrast. Other features include an ergonomic, open-bridge design for a comfortable use, a wide view angle, BaK4 roof prisms, an anti-reflection coating, large focus adjustment wheel and long eye relief. The magic behind its performance lies in the premium ED glass, which reduces colour dispersion to provide high resolution colours and clarity. Endeavor ED has BaK4 roof prisms and special lens coatings for unbelievable quality. Nitrogen-charged and o-ring sealed, Endeavor ED is waterproof and fog proof to take on challenging weather conditions.
Learn More
To find out more, check out our selection of Vanguard Endeavor ED Binoculars available at Henry's.