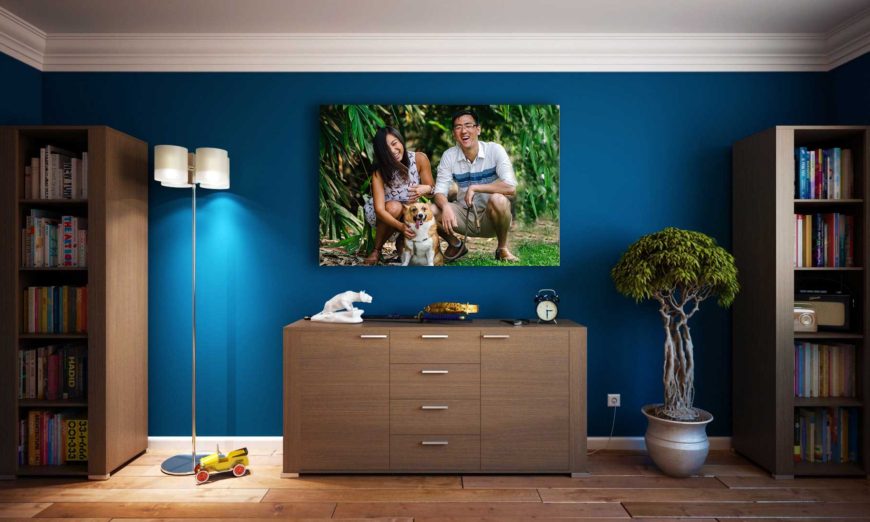 Are you still looking for the right gift for your valentine? Fancy splurging on your loved one with something like these $1000 gift ideas? Or perhaps you want to get them something a bit different, something a bit more personal. Think about memory. Think lasting. Flowers are lovely but last for a week. Chocolates are delicious but they don't last long, either. Now things like clothing though, that'll last for a little while longer, if you know that your loved one loves labels, but are worried about spending too much on them, then you could always look at getting them Fake Gucci, as this way you can save some money and still get them something that they want. But if you want to go that little bit extra, and maybe want to spoil them further, then keep on reading.
How about something very special that does last?
Your Image, Your Memories
Hey, you're reading an article on the Henry's site. That presupposes an
interest in photography. That also presumes that you are taking pictures or making images at some point. For a lot of folks, a photo is made as a record of a point in time.
What is really sad, is that those photos become one in thousands on a smartphone or on a hard drive or posted to social media to disappear in seconds because of the real-life time of images posted on social anything.
Think different. Think permanence and make a print of your best image and complete it to make a memorable and lasting gift.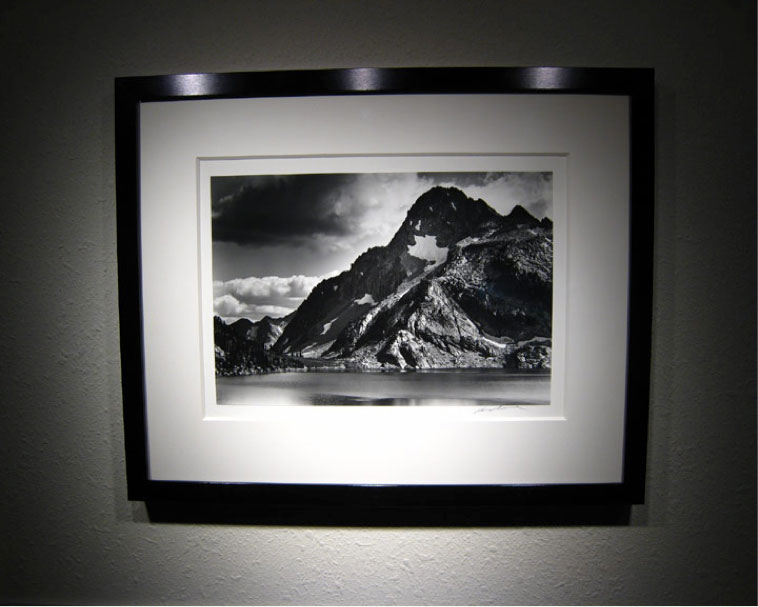 Printing Options
For many creatives, the thought of printing is a foreign concept so when a print even gets made, it tends to be made small. Unfortunately, however nice small prints are, they get lost on a wall or even on a dresser. A 4×6 or 5×7 just doesn't have a lot of impact. Let's go bigger!
Consider that for proper viewing the print should be placed so the viewing distance is twice the diagonal measurement of the print. This means for example that for an 8×10, a proper viewing distance is about 24 inches. This is a good size for a stairway wall but a bit small for a hallway unless it is quite narrow.
To have real impact, prints should be large. The largest you can place is your best bet. If for example you are going to hang a print over a couch in the living room or family room, you want something around 16×20 which gives a great impression from about 4 feet away.
It's hard to judge the power of a large print when looking at a computer screen or one of the photo kiosks, so using a frame as a prop is a good training vehicle.
Aspect Ratio…What is that?

Back in the late 1800s and early 1900s, cameras used 4×5 and 8×10 sheet film predominantly. This meant an aspect ratio of 4:5, the relationship between the length of the short side to the long side. Frame makers adopted this ratio and despite the incredible lack of anything doing 4:5 any longer, the frame maker are stuck 100 years in the past.
A modern full frame or APS-C sensored camera has an aspect ratio of 2:3 so on an 8 inch short side, the long side is 12 inches. Printing an 8×10 from a 2:3 file means a lot gets cropped away. If you've done your job to fill the frame, you are going to be cutting off important stuff. Fortunately, if you get your frames in the camera store, your choices for a proper aspect ratio improve dramatically.
If you are using a micro four-thirds camera, the aspect ratio is 3:4 or about a 9×12. This is much harder to find without custom framing, so plan on a bit of cropping to make the image fit an 8×12 frame.
Use a Mat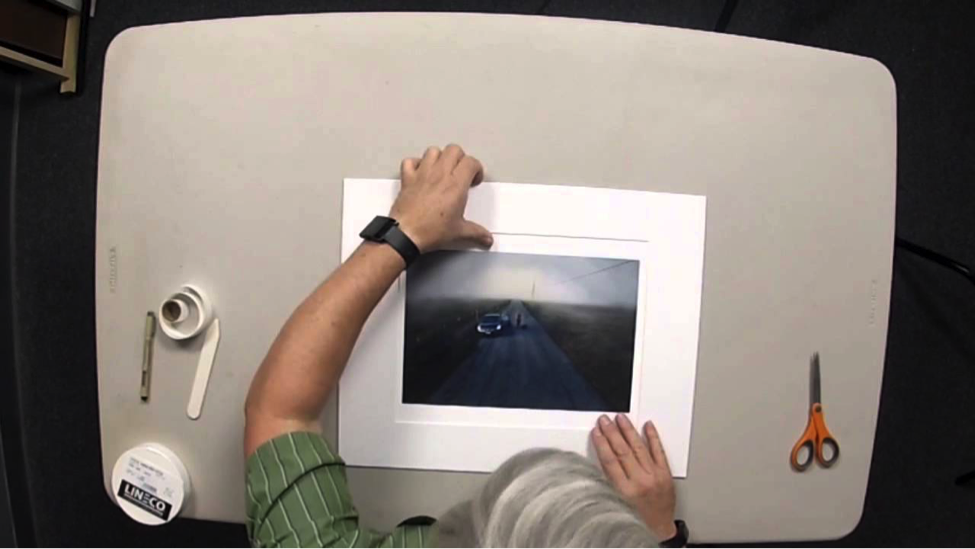 When buying a frame, it's important to create some air between the image and the edge of the frame. This is done with a card-based mat. A Mat is simply a card cut to fit the frame with an inner cutout to facilitate mounting the photo. You can pay to have someone do this, but you can buy high quality acid-free mats in the store for a lot less than a custom cut. A mat should be simple. White is almost always a great choice. The inside edge is typically beveled, and this tends to catch a bit of light and place a very subtle rim on the image. Another nice thing about a mat is that you can find a mat to fit a generic 11×14 frame that is cut for an 8×12 or 9×12 print. Very handy.
Mounting your Print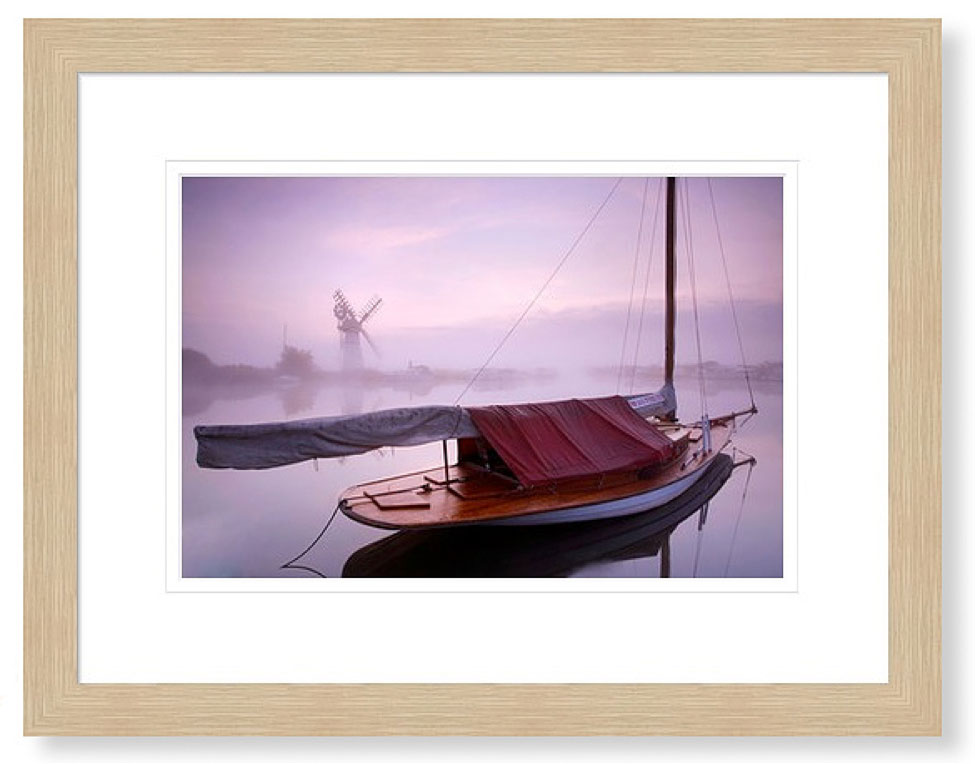 Prints are on relatively lightweight paper. You will want to attach the print to the frame with acid-free photo mounting tape around the entire perimeter of the print. Then take the matted print and stick it with some glue to a backing piece of mat board or even cardboard. This will keep the print flat and prevent it from starting to ripple over time. If you use glues specifically for photos, such as 3M Photo adhesive, you can even use glue on the back of the print, which is the best route, but regular glues should not be used on the back of a photo.
Conclusions
A large beautiful print is a perfect gift. It is unique and it is a personal memory. No flowers or candy will ever have the same kind of power or joy.
Check out Henry's Photo Centre or visit a Henry's store near you for custom prints, canvasses, mugs and other fun gift ideas.
If you have questions about this subject, please leave a comment on the Henry's Blog. If you have questions about any other topic, you may feel free to email me directly at ross@thephotovideoguy.ca
Until next time, peace