If you plan to be attending sporting events this summer, we have collected some great tips for capturing all the outdoor action, whether you're shooting professional athletes or your kids' team competing at the local park.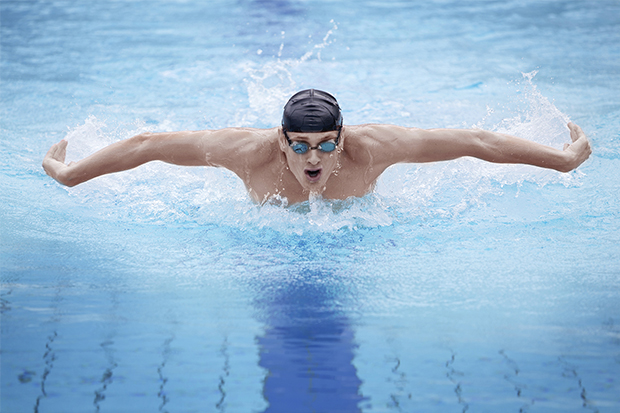 Anticipate the action. Focus on the sport without shooting for a few minutes to identify places where the "big moments" tend to take place. Every sport has a rhythm, and you'll discover that there are certain "hot zones" that see more action than others. Whether it be low-intensity, like the yoga teacher training goa has to offer, or something more fast paced, everything has the key moment you can capture on film. Position yourself to keep those zones in view without any obstruction, and lock your focus and exposure ahead of time. Set your camera to burst a series of pictures when you press the shutter release and you'll be ready to capture that first-place shot!
Use a high ISO setting to freeze action, even in bright sunlight. We usually think of high ISO as a tool for capturing bright images in a low-light environment, but a high ISO setting will also allow your camera to select a very fast shutter speed. This will help freeze all the action, even in the heat of the moment.
Use a longer shutter speed and pan with the action. This is the opposite of the advice above, and it produces a very different effect. Select a longer shutter speed (along with a lower ISO) and follow the action as it moves past you. If you keep the athlete in the same place in your viewfinder as you pan, she'll stay tack-sharp and the background will turn into a blurry streak. This is a trick that the pros often use to convey speed and energy in their sports shots. It's something that all photographers should do when it concerns their pictures. Because not only can it convey speed and energy, but it also allows you to perfectly capture the movement of the athlete's clothing. If they are wearing sports bras, for example, this lens will showcase how it molds to the body when the individual is running or stretching, and if they are wearing a jacket and tracksuit bottoms, you will be able to see how they move in the breeze when they are going at a certain pace. All that is left to say is that this tip really can do magical things to your end product.
Shoot the crowd, too. Most of the excitement might be taking place on the playing field, but the crowd can be full of photographic opportunity. Colourful uniforms, passionate fans and the roller-coaster ride of emotions can create wonderful photos, so don't be afraid to turn your lens on your fellow spectators.