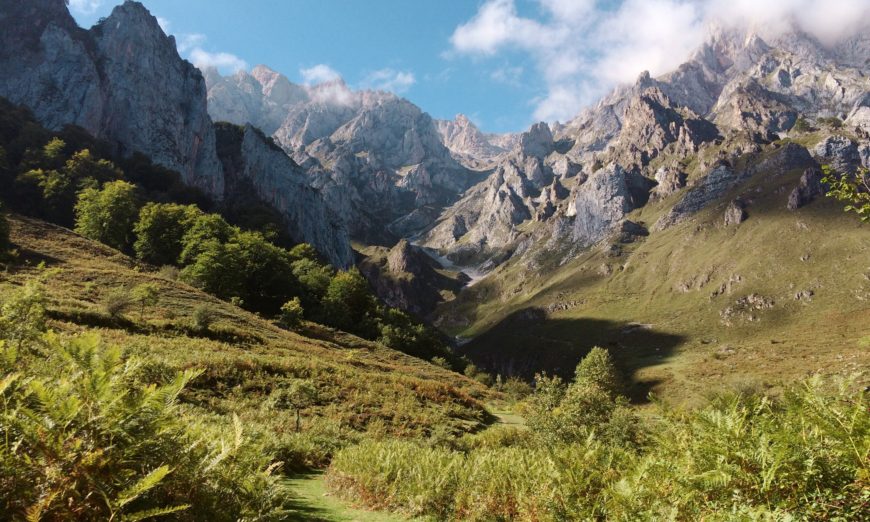 If you're at all like me, you like making the images most of all, but also get a lot of pleasure from seeing how you can make your images better in post-processing. There are some folks who call the digital darkroom "cheating" but I don't agree.
Most all of us are familiar with the incredible work of the great American photographer Ansel Adams. Mr. Adams has been widely characterized as the fellow who created the idea of layers in the chemical darkroom and has also been characterized as the first HDR user.
Unless we are doing photojournalism, it's perfectly ok to do serious editing on your images. Thus, in this article, I want to explore two different tools that can help you get started using technology to extend the capabilities of your digital darkroom.
You will need a computer that is either a Macintosh or Windows machine. You've very likely got that covered already, especially if you are doing any kind of serious editing work with commercial software.
However, I understand that if you're just getting started out, you might not want to pay for software straight away and might look for an alternative to Photoshop online to get used to before you spend money, and that's totally ok while you're still learning!
Personally, I like to use Photoshop to edit my work and am fully comfortable with how to use it. Moreover, if you have been editing with the Adobe Creative Suite for a while, sooner or later you might come across some of the brilliant Photoshop plugins out there.
Put simply, in computing, a plug-in is a software component that can add a specific feature to an existing computer program. In essence, when a program supports plug-ins, it enables customization.
Although there are no doubts that Adobe Photoshop CC is a powerful tool, there is still room for additional features that are not part of its core capabilities for photographers and designers who need to achieve specific tasks.
Fortunately, there is now a wide range of free Photoshop plugins available, as well as premium ones that command a fee. Accordingly, you can learn more about the benefits of some of the most popular Photoshop plugins by taking a look at this photoshop color wheel.
Today though, I want to focus on two post-processing tools in particular. The first tool is incredibly simple and does one thing. The second tool is incredibly rich in functionality and can keep you occupied for a very long time experimenting.
Perfect Exposure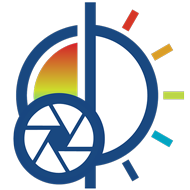 There is a commercial offering called Perfectly Clear. It is built by a great company called Athentech. While you can purchase Perfectly Clear for your own use, the product really got its legs in commercial labs. Perfectly Clear solves a whole stack of problems very effectively and very quickly, ideal for a high volume, fast turnaround business. Athentech built a simpler tool and have made it free. It does one thing only, it fixes exposure issues and does so with one click. There are of course manual overrides, but I encourage you to give the presets a try. Normally presets and I are not good buddies as I find them either marginal or way overcooked. Athentech builds for reality and their preset library makes it really easy to fix exposure issues without spending a lot of time and for varying situations.
You can get your very own copy of Perfect Exposure by heading over to their website by following this link.
http://www.athentech.com/apps/perfect-exposure
Just click the get it button, fill out the web form and choose your download type for your computer. The installer is very fast and easy to use, and it is that simple. Perfect Exposure installs as a plugin to Photoshop in the Filters menu and in Lightroom on the Edit In menu.
Give the product a shot, it will cost you nothing. If you really like it, you can look at the complete Perfectly Clear suite. It's excellent, but not free.
The Nik Collection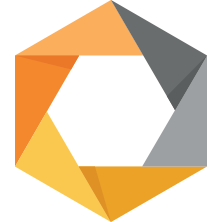 Years ago, I was a customer of Nik Software. The software license for their complete collection cost over $500. Then Google bought Nik and reduced the package price to about $150. Recently, Google dropped the price for the Nik Collection to free. Considering this is the same package, with one more module, as the original product suite, free is one heck of a deal. Going free may mean that there will not be much in the way of future development, but that's ok because the collection works just fine right now.
Once downloaded you just run the Installer and it will install all the components and also set up the connectors in your editing software such as Photoshop and Lightroom.
Once installed, you call the Nik modules in the same way as any plugin. In Photoshop, the tools are listed (mostly) in the Filters menu, and in Lightroom, they show up (mostly) under Edit In. I will clear up that mostly stuff when I talk to the modules. Let's look at what we get.
Analog Efex Pro
This module delivers the look of some film simulations, but is best known for being a serious way to get Instagram style looks. I admit, I never use this tool but you may love it.
Color Efex Pro
Of all the Nik plugins, I probably spend the most time in Color Efex Pro. It offers so many different options, each with multiple presets, that addressing common photographic enhancements are made incredibly easy. I find that the presets at the top of the lists are very usable, the farther down you go, the weirder and odder they get. There are so many choices, you can spend hours/days trying things out. My two favourite tools in this module are Pro Contrast and Detail Extractor. They work so simply and so effectively, there is no point doing this stuff manually in Photoshop or Lightroom.
Silver Efex Pro
Silver Efex Pro is the industry leader for black and white conversion. While you can do what it does manually, you won't get there as quickly and you won't personally have so many presets to start your work from. As black and white has become increasingly popular, there has been a trend to just slam a preset on an image, commonly called "Nikking It". You can do that, but if you invest a bit of time learning the controls, you will be able to create incredible black and white conversions that will not look like everyone else's images.
Viveza
Before Lightroom and Adobe Camera RAW got as good as they are at shadow and highlight management, Viveza was the go to option for selective image tweaking. I don't use Viveza much these days, but I was recently reminded that the math it uses is very different from what we find in other products and it may just do the job better than your other tools. It's surprisingly powerful and really comes into its own when you start using Nik's unique Control Point interface. It is different, but it's not hard and works brilliantly.
HDR Efex Pro
HDR boomed a few years ago, with Photomatix leading the charge. If you want a laugh, google "I Hate HDR" and watch the citations fill your screen. Well done HDRs don't have to look like nuclear fallout or sear your retinas. HDR Efex Pro can be very subtle or severely heavy handed, it's all up to you. It does a really good job, so all visually appalling work is not the software's fault. Unlike all the other plugins, because of how it works, you will select your images first that make up your final HDR and then call the application differently. In Lightroom, you launch it from the File | Export with Preset menu option picking HDR Efex Pro from the list. One tip for Lightroom users, is that if you send images from a Collection, the HDR does not get returned to the Collection, it goes to the original folder in your Lightroom Library. This is consistent with most all HDR software. In Photoshop, you will use File | Automate | Merge to HDR Efex Pro.
Sharpener Pro
Sharpener Pro is actually two modules. The first, called the RAW Presharpener does import sharpening of RAW files. Since pretty much all editing software does this as well, I never find myself using this. While Lightroom and Photoshop, amongst others, have really improved their built in sharpening capabilities, I still default to Sharpener Pro's Output Sharpening option because it allows me to define the target, either web or print, and if print to define the sharpening by print size. This is so much better and cleaner than the sledgehammer that is a generic sharpening slider. The automated analysis is very fast and does an excellent job.
Dfine
We all know that digital noise is a given to some extent or another with a digital camera. Older CCD sensors got noisy very fast as they heated up and even in today's CMOS sensors there is a very wide range of noise level. I have one camera that I shoot high school football with that does an incredible job at ISO 25600. I have another camera, that's newer and from the same manufacturer that is a complete noisefest at ISO 3200 and barely usable even at ISO 1600. When we underexpose a shot and using exposure correction in post, we drop the signal to noise ratio and create more digital noise. Thus some level of noise management is often needed. Whether is it is luminance noise or colour noise, Dfine is the benchmark for noise management. There are other good noise plugins of course, but while they can do a job similar to Dfine, they don't compete on cost of acquistition. Dfine rocks.
We're working to make better images all the time. These tools can help you get there efficiently and without causing you to live at the computer. You will have more time to shoot, and you'll save some money that you might be inclined to invest in this wonderful pastime.
Until next time, peace.