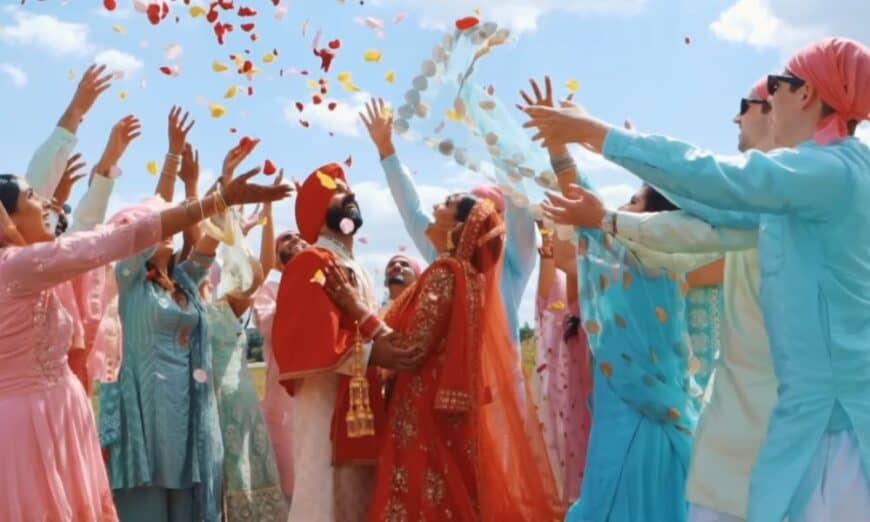 As we dive into showcasing talented creators, we take a deeper look at how creators find where they fit in, what niche they focus on. We want to know what really drives them creatively, as that is the strongest tool one can adopt in order to grow. It's also important to share diverse stories of others to learn, inspire, and grow our own crafts.
We spoke with another one of our featured artists Thulakshan aka TK (Red Lotus Films) about his journey through the wedding industry as an elite videographer.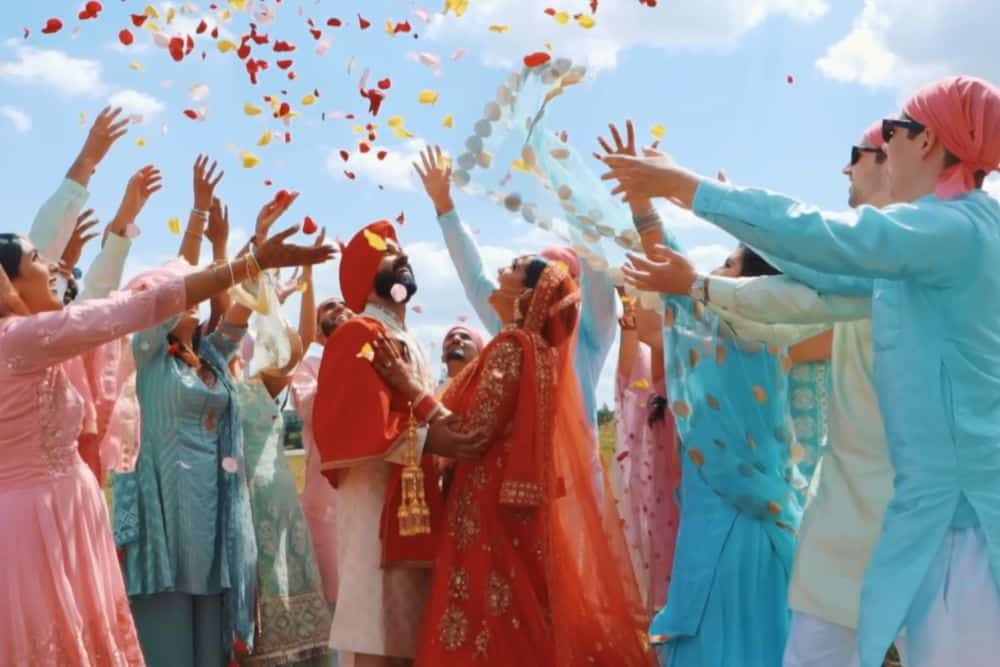 TK's interest in film sparked at the age of 15 and that was the beginning of his fascination with photography. "Capturing moments came to me naturally, as cliché as it may sound, something that had inspired me at the time was when my media arts teacher told me, 'When you look at a picture, you should be able to tell a story'. This encouraged me to practice and refine photographic skills and approach to capture moments that convey a story.
Fast forward 8 years, he was introduced to the world of weddings. Shortly after graduating, TK gained experience as a second shooter for various videographers within the wedding industry. "Although I enjoyed being a part of the experience, I wanted to build my own brand with an authentic style. After months of contemplating and planning, I made the decision to start Red Lotus Films. I want to not only capture the physical beauty of our clients' weddings but also evoke the genuine emotions of the day into a beautiful film that tells your story in the most unique way possible."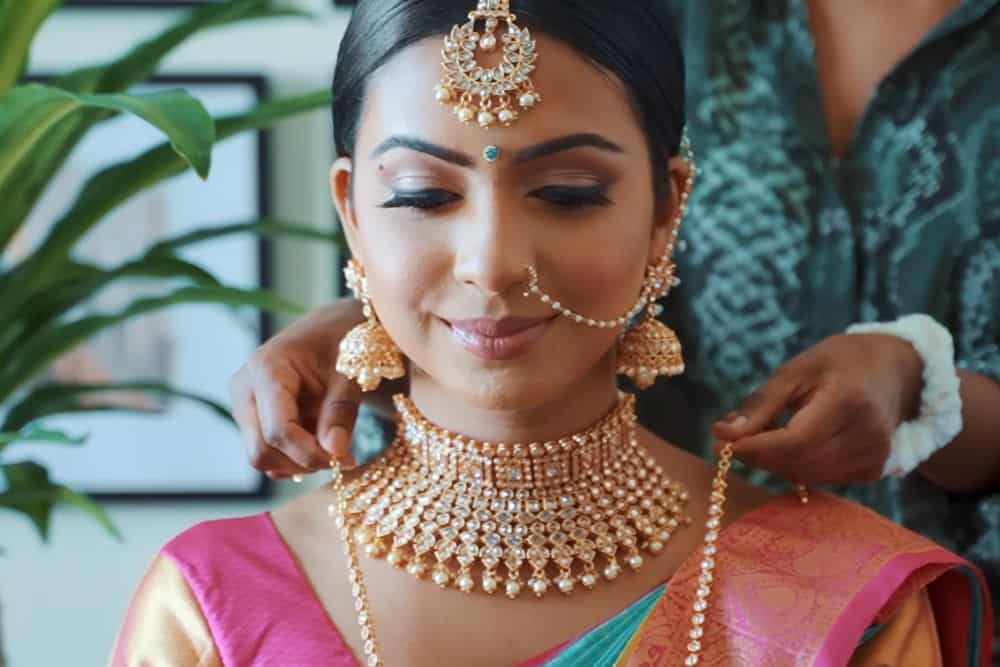 Why is this path the most rewarding as a creator?
This is the most rewarding path for me because I get to be a part of such an important and special day for my couples; capturing moments that will last a lifetime! Obviously, things can get repetitive when it comes to weddings, but that's the beauty of this path. I'm given the opportunity of finding ways to be creative and different in a space that presents itself with a similar narrative every time. 
What inspires you about wedding videography?
What inspires me the most is seeing how happy my clients are when they watch their wedding film. I see my couples, their families, and friends cry almost every time they watch the wedding film for the first time. It's such a fulfilling feeling to be able to elicit such emotions through my craft. The need to constantly raise the bar on the quality and standards of my wedding films while maintaining that emotional, heartfelt touch is everything to me.
Client Reaction Video
Have you noticed growth from where you started to now?
I feel that growth is essential and never-ending in any craft. I began filming when I was 14 years old, and I continue to learn and develop my technique every day. I achieve this by looking for inspiration from other creatives, realizing that everyone has their own style, and figuring out how I can include elements I admire while adding my own personal touch. My wedding videos have improved as a result of years of watching and learning.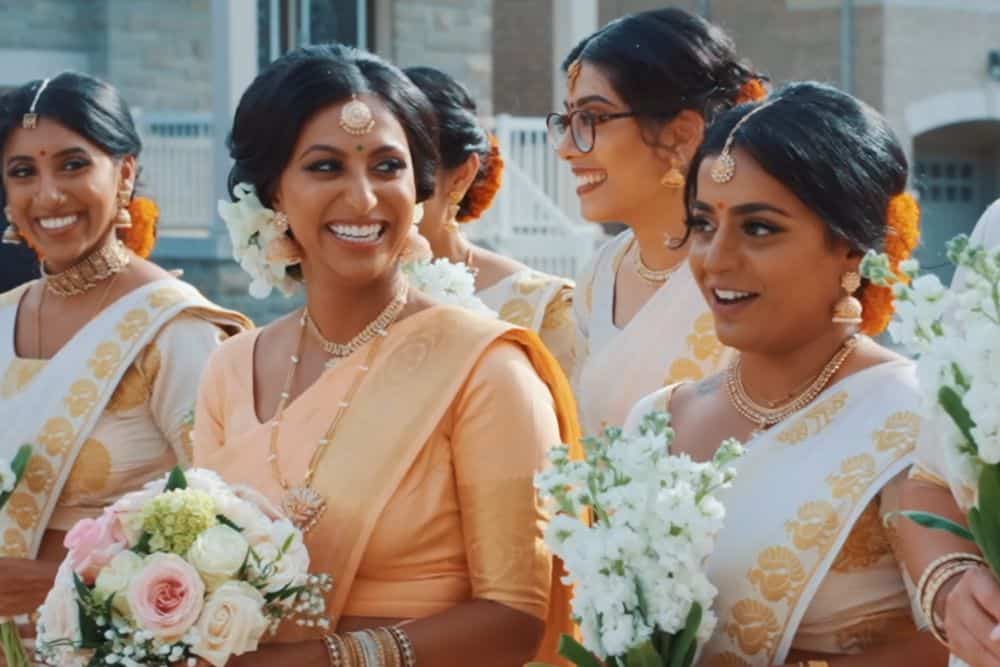 What challenges have you encountered on your journey?
One of the most difficult challenges I've faced on my journey has been the colour for my films. Colour grading is an art form in and of itself, and I had a huge learning curve. I'm still learning how to perfect it, but I've come a long way since my first videos.
Another major learning curve I experienced was music. Although the video aspect of film is important, the audio aspect is equally so. It has the power to make or break a film. We recently began composing our own music for our wedding films, which has turned out to be something really cool that we offer to our clients. As successful as these have already been, the potential for growth is limitless. 
What impact do you think your wedding videography have in the creator space?
I like to think that our wedding films have no bounds and that we go above and beyond what is anticipated of a typical wedding film. We don't just capture their wedding day for memories' sake; we also treat each wedding like a high-production film. From the lighting equipment we bring to our weddings (Aputure 600D, etc.) to the cameras we use, and most importantly the unique way we tell stories, what was once thought to be excessive for weddings is slowly becoming the norm in the space that we are in.
Do you have any advice for up-and-coming videographers?
If I could give aspiring videographers one piece of advice, it would be to "be creative!" Figure out your personal style and try to push the boundaries in whatever kind of film you create. 
Be sure to check out TK's work on Instagram (@redlotusfilms) and on his website redlotusfilms.ca.

Many thanks to TK for sharing his creative journey, experience and great advice with us!
---
Check out this video for TK's Top 3 Tips for Better Wedding Films: