There's a powerful camera hiding inside your phone! Camera phones have replaced traditional cameras for millions of people, and it's easy to understand why: they're small, they're always with you, and they let you instantly share your photos and video with your friends and followers. However, some people will tell you that all of that convenience comes at a price: they'll say that phones just don't measure up to traditional cameras for features and picture quality. The Henry's School of Imaging disagrees. In the right hands, phones are capable of capturing stunning images that easily stack up against what you can get from a bigger, bulkier camera. Keep these simple tips in mind and your phone photos will look their absolute best.
1. Hold Steady
When light levels drop, it takes longer for your phone's lens and sensor to capture enough light to create the image. Reduce camera shake by using a two-handed grip to hold your phone like a camera, and pull your elbows in close to your body. You can also use a flat surface like a table to keep your phone still, or better yet use a small folding tripod to keep your phone still when it counts. Combine that with a remote control like the one built into iLuv's Selfy Case (available for the iPhone 5 and Samsung GS5) and you can jump into the picture too!
2. Light it Up
You're probably using your flash at the wrong time. In dark situations, your flash will overexpose the foreground and cause ugly shadows and reflections where you don't want them. When it's dark, you should actually turn the flash off and follow our first tip to let ambient light in. However, there is a time when you should be using your flash: when it's very bright. That might seem counter-intuitive, but on bright, sunny days your phone's flash will do a good job of filling in shadows and balancing the scene. It sounds crazy, but it works!
Samsung's popular Galaxy S5 offers a useful mode called "HDR (Rich Tone)" that captures a handful of pictures taken at different brightnesses and combines them to create a photo with detailed shadows and properly exposed highlights in the same shot.
3. Change your Perspective
Get out of the habit of shooting from your chest level, and start shooting from above or below your subject. From these new angles you can do a better job of eliminating distracting backgrounds, and the fresh perspective will help your images stand out from everything else on your Instagram feed. If you want more people to see it, then use this guide on How to Get 1K Followers on Instagram in 5 Minutes to gain more followers. Next time you feel like photographing your dinner, do it from directly above the table and notice how the patterns and textures suddenly take centre stage. If you're shooting kids or pets, get down to their level and shoot the world from their perspective and you'll be amazed at how much more interesting your photos become.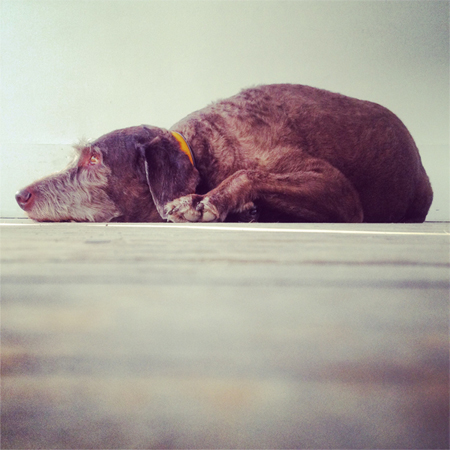 4. Zoom with your feet
Ditch the digital zoom, it will degrade your image quality and turn your pictures into a pixelated mess. Instead, try to get physically closer to your subjects. It's good exercise, and your pictures will be a lot clearer and sharper because of it.
5. Upgrade your Camera App
Your phone came with a camera app that gets the job done, but there are dozens of alternatives that can add loads of new features. One of our favourites is Camera Awesome (iOS and Android), which lets you separate the focus and exposure controls into two separate targets. This neat trick makes it easy to overcome most lighting and focus problems quickly and easily, and you'll wonder how you ever lived without it.
6. Choose the Right Camera Phone
Of course you'll need the right equipment to start producing those amazing shots. Luckily, some of the most powerful cameras are built into some of the best phones. Sony's Xperia Z2 packs a serious photographic punch, combining optics from renowned German lens maker Carl Zeiss and a sensor that's 30% larger than what's inside most other camera phones. This makes it easier to capture sharp, colourful photos in challenging lighting conditions.
Want to learn more?
Henry's School of Imaging has teamed up with Bell to offer a number of hands-on classes to help you get the most of out of your camera phone! Visit the School of Imaging website to find out when and where the next classes are taking place.
Originally posted on Bell's Blog.