Summer is in full swing, and it's time to get some good beach pictures for this year's digital memory album. Beaches, whether on the ocean or a calm lake, offer the photographer a vast number of beautiful and creative image opportunities. Beach photography also brings challenges to the photographer, but with a few tips and the right equipment you will capture gorgeous images your friends and family will rave about.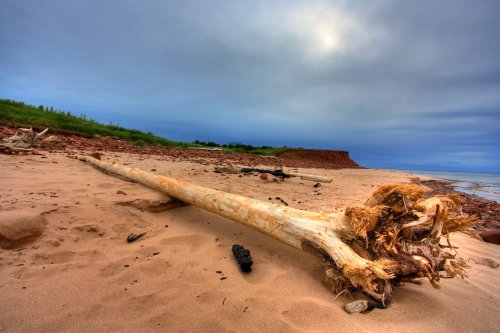 1. Find a Focal Point – So many beach images provide lovely expanses of sand and water, but when you take a photograph it seems to all run together losing the true beauty of the scene. Look for a focal point to be the subject of your image and let the view surround it. Some possible focal points include a boat, piece of driftwood, a bird, sea grass, shells, beach umbrella, footprints in the sand, children's toys, and people. You will be pleased when you see how your images come alive.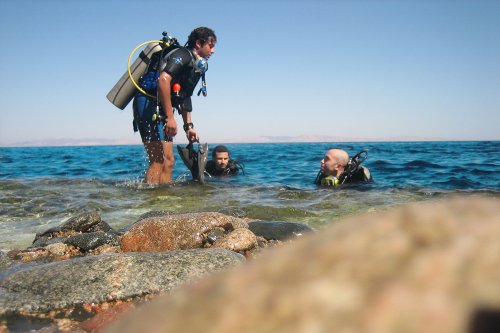 2. Action and Adventure – People shots are best when some action is included. Surfboard, volleyball, children splashing, scuba diver, or any other beach activity make great action shots. A tripod is a great asset when taking shots with movement, and a remote shutter from Henry's allows you to direct the action with no fear of camera movement.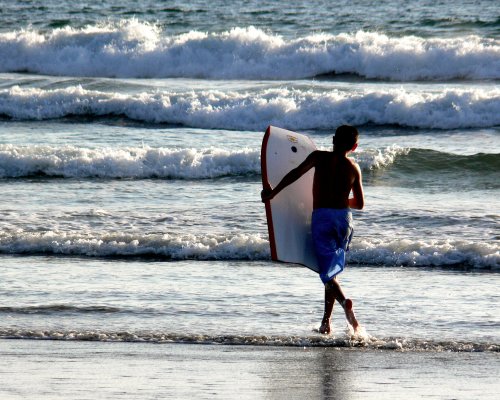 3. Beach Portraits – Everyone enjoys the sweet faces of children playing on the beach, but sunlight can ruin your photographs. Bright sun equals harsh shadows. You can try zooming in closer to cut the amount of shadow, but you will lose much of the lovely beach background. The best option is an affordable Lastolite collapsible reflector, which will bounce the light from the sun back onto your subjects.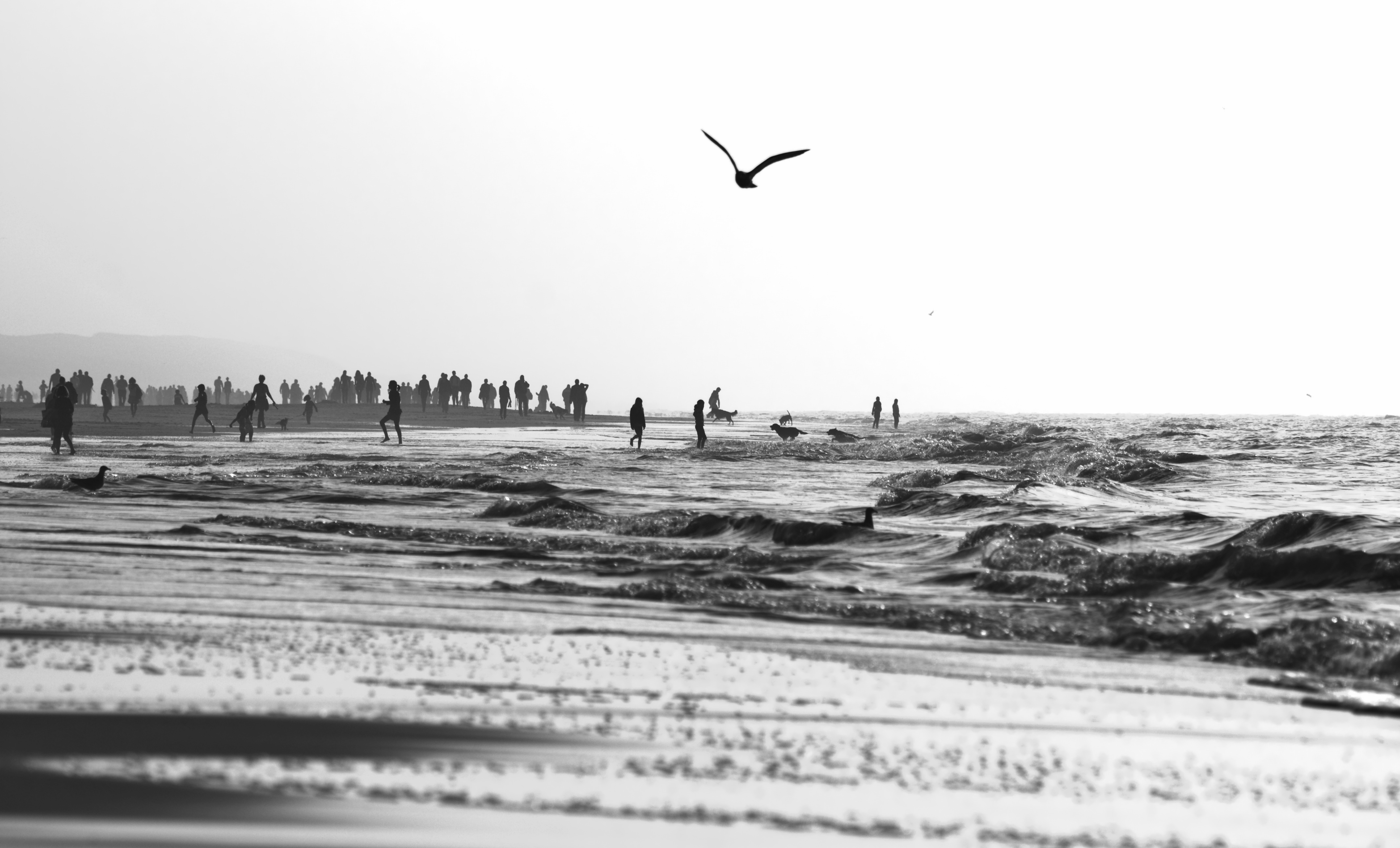 4. Black and White Beach Photography – Dramatic beach images can be accomplished in black and white. Strong sunlight produces a very high contrast black and white image. If you use a polarizing filter and red filter, flare will be reduced and the image contrast will be raised. Set your mode to AV (Aperture Priority) and select a large aperture f/2.8-f/4 to achieve a soft blur and background. Spot metering mode should meter on your subject's face and it won't hurt to use your camera's external flash. The result will be a beautiful image with an almost white background.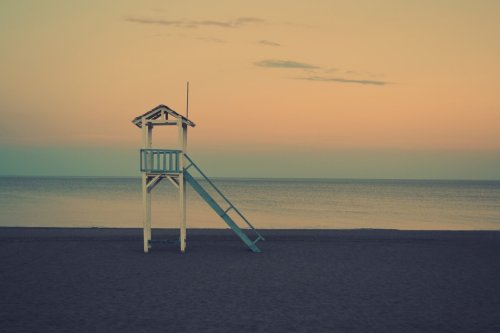 5. Nighttime Beach Images – The beach can be an enchanting place at twilight. The water is calm and the sky is full of vibrant sunset colors. You need to set your camera on a tripod because of the lower light levels at night. Create a magical effect by setting your mode dial to TV or S, and then set the shutter speed at two seconds. To reduce the amount of light that hits your camera, use a natural density (ND) filter from Henry's and get extended shutter time. Use a cable release when shooting your image to avoid unintentional blurring. The result will be a soft blur on the water because it is moving, but rocks, driftwood, people, boats, and other stationary objects will sharp.
Enjoy your summer on the beach taking photographs, and stop into Henry's for the extra accessories that will take your images from nice to extraordinary.