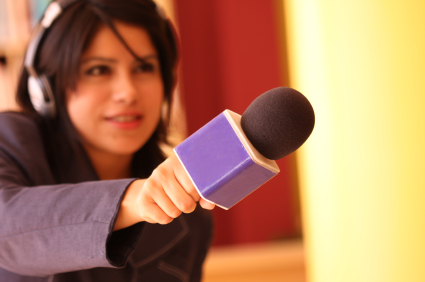 So, what is videocasting all about? Perhaps you recall the term "podcasting", one of the original subscription-based forms of online video distribution. Well, podcasting has evolved substantially over the past several years, and videocasting has taken the world of online content creation by storm. Everyone has been taking advantage of videocasting these days. Expert marketing firms that create powerful PR marketing campaigns like Elite Lawyer Management utilize videocasting to position their clients as an authority in their area of legal expertise. In short, videocasting is all about producing great video content and distributing it online. Whether it is through videocasting networks such as TWit or Justin.tv, or even on well-known video sharing sites like YouTube and Vimeo, videocasting lets you get your word out to the world.
In the early days of podcasting and videocasting, limitations in available technology prevented many people from getting involved with it. Most were content consumers with very few actual content producers. Now, thanks to the introduction of cost-effective technology solutions – almost every camera available now has the ability to record high definition video – and the options for sharing are endless. It is now easier than ever to share a web TV show or to even host a webcast on your own. You can make your own site to host it with Brisbane servers, or just run a Youtube channel or something similar.
What are the benefits to videocasting?
If you're interested in videocasting, it's likely because you have a message that is important to you, and you want to share it with everyone. The main benefit of videocasting is that it provides you with the ability to reach a variety of audiences, depending on your goals. Is your passion relevant to only a small niche, or is it something that the entire world could benefit from knowing about? Either way, videocasting puts you in the position to spread your message.
Online distribution makes such advanced targeting not only possible, but practical as well. Let's say, for example, that you want to create a show about how to take better photos, or you want to show off your cooking expertise by sharing your favourite recipes. The internet makes it possible to find the communities that matter to you, and to gain their trust.
This is especially true if you are videocasting on behalf of a small business or an agency. Hosting a videocast is a great way to establish yourself as a thought leader-leader to your customers or clients. Even if you're just doing it for yourself, there's no harm in using it as a way to increase your prominence as a thought-leader in the industry or genre that you are most passionate about. Many marketing methods should be used together in order to create a successful campaign and get the businesses brand out to as many people as possible. Thinking outside of the box and using things like text message marketing from companies like Tatango could allow a business to reach to audiences that they never even thought about marketing to before.
What are the practical applications?
Whether you want to build your personal brand or start your own web TV show, there is no limit to what you can do in the online video space with the right gear and the right idea. Everyone starts somewhere, so even with some of the most basic gear, it can be extremely helpful to get started right away and get used to videocasting regularly. Consistency is key, not only with your topic, but with your posting schedule as well. Once you have your viewers hooked, it is good to follow through with that same schedule.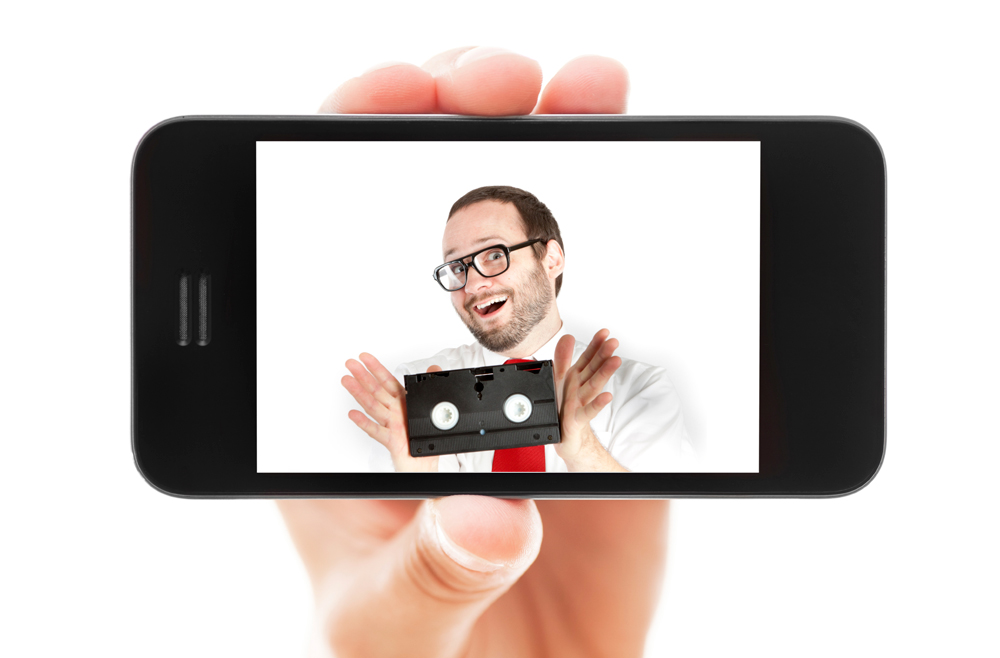 Investing in the right gear will help to you perfect your message and create an even better show for your viewers. There can also be additional practical applications to using the right gear. If you're heading out to a local conference (or a distant one), why not grab your equipment and do a quick interview with one of the speakers for your blog or videocast. Are you looking for work at an agency? Perhaps it might be a great idea to create a series of short videos showcasing your marketing tips or ideas. Just remember, content is king… There are many ways to create a videocast, but make sure that you're on point and the topic is relevant to the goals you're trying to achieve. If you're not sure how to market your topics correctly, it could be beneficial to get in touch with a marketing company for the specific business you're trying to promote. As an example, looking at the likes of Home Service Direct or another marketing agency to improve necessary target areas within a videocast or other online marketing opportunities could be beneficial to the online content of a business.
Is videocasting a trend that will stay and progress into the future?
Creating and sharing online video is still in its early days, but it has much promise. Despite the reality that podcasting has existed for almost a decade, it certainly has a long future ahead! History has showed us that video content is the most powerful of all types of media, so investing in the right equipment to participate in this revolution is absolutely critical. Not only that, but investing the time in getting it right is just as important. There's no point putting a bunch of money into your gear without an idea of what you'll be doing with it – or worse, without actually using it. Sure, 140 works great for Twitter, but to make an even bigger impact, video is the next natural step.
Where is videocasting headed?
People who are looking for online video will continue to watch in a number of ways. For example, they will either subscribe to a feed of content – such as a video podcast on iTunes or YouTube – or they will tune into a live broadcast on a platform such as Google+, where you can find some of the best "hangouts" from the topics that matter to you.
Everyone has the ability today to be his or her own little media creation centre, and there are no excuses! Videocasting equipment is finally affordable, and the online audience is hungry for good content. So, get out there and start creating. The possibilities of what you can come up with are endless!