The DSLR has now become almost as commonplace as the automobile, and like the automobile, many owners still use the stock parts that came with it. That is, the kit lens that came with the package is likely the only lens that is still attached to many people's DSLR cameras. While there are many telephoto lenses available that add a dramatic amount of reach, they are very often either cost-prohibitive, or simply never get used. Sometimes they're too bulky, and other times it becomes too much of a hassle to have to lug around two lenses, and then to go through the trouble of switching from a wide angle to a telephoto just to get the shot.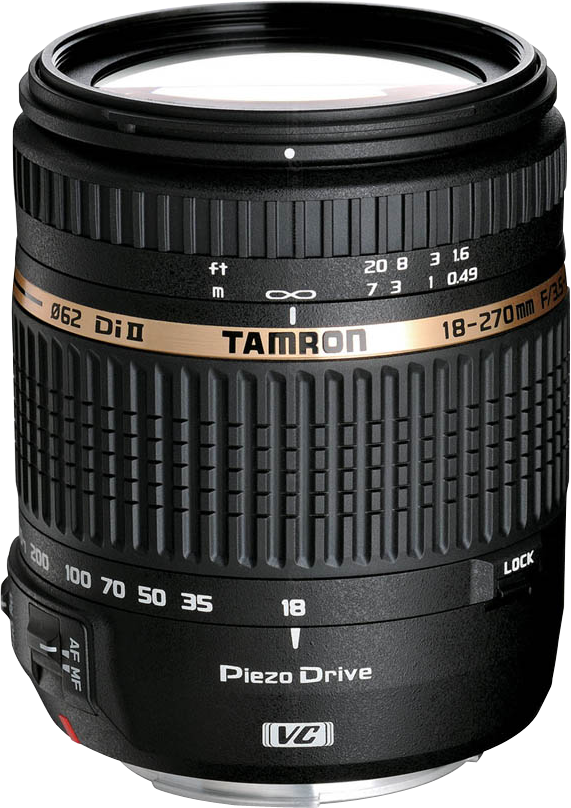 Enter the Tamron AF 18-270mm F/3.5-6.3 Di-II VC PZD. The Japanese lens maker already carries several high zoom lenses, so why another? For starters, the 18-270mm is not only smaller in physical size than most of the big zoom lenses out there, but it also offers an incredible range of focal lengths in one compact unit. The ability to go from wide angle to telephoto with a single turn of the zoom ring is a priceless experience that changes the way you shoot.
At the wide end of things (18mm), this Tamron lens operates with an aperture of F/3.5. You may find that many photographers – likely those that are accustomed to lenses with apertures of F/2.8 or larger as a minimum – will complain about this comparatively smaller aperture, but I found that for most purposes it is completely useful and to be honest, more practical. Especially at wider focal lengths, large depth of field is needed to show the whole scene, and that's usually what I like to do when I shoot wide. While a creative shot is certainly achievable with a selective field of focus (for example, a foreground object in focus with background objects blurred), you won't always find yourself shooting wide open (aperture-wise) anyways.
On the other end of things, the telephoto aspect of this lens is incredible. At 270mm, this Tamron lens is already more powerful than most of the professional lenses available to consumers. Yes, there are lenses with more range, but they often require taking out a second mortgage. The incredible zoom range is made even better by the Vibration Compensation (VC) technology built into the lens. Unless you're using a tripod – and not everyone does – it can be very difficult to remain perfectly steady, especially when you're photographing children or animals. VC helps by stabilizing the lens from most minor shakes so that you can get a sharp photo. Let me tell you, at 270mm (35mm equivalent of 405mm on Nikon or 432mm on Canon) you'll appreciate any help you can get.
To show just how versatile this lens is, here are four photos of the now empty elephant enclosure at the Toronto Zoo. These photos were shot at 18mm, 35mm, 85mm, and 270mm. No matter what the focal length, it's evident that that image quality remains very consistent, even at the wide end of things where there is a possibility of lens flare.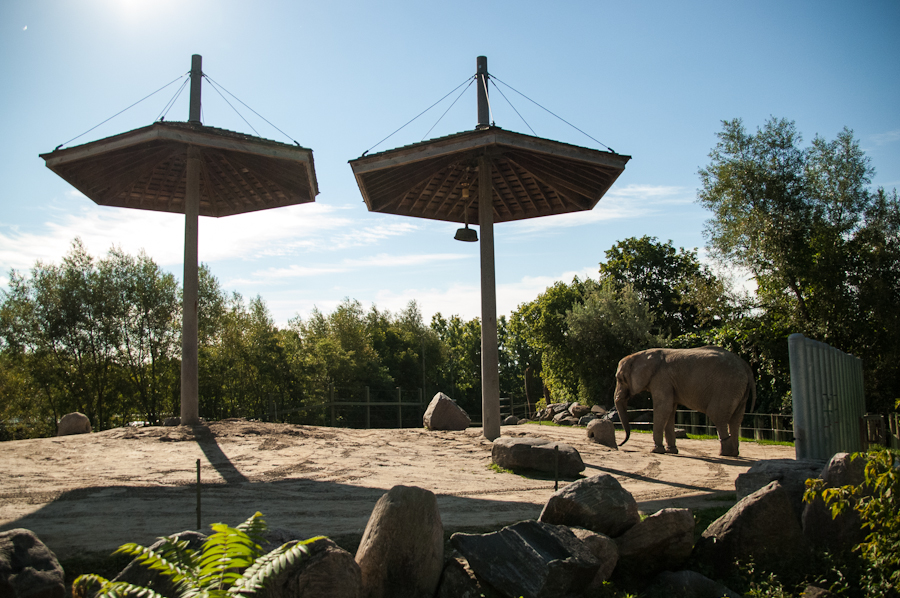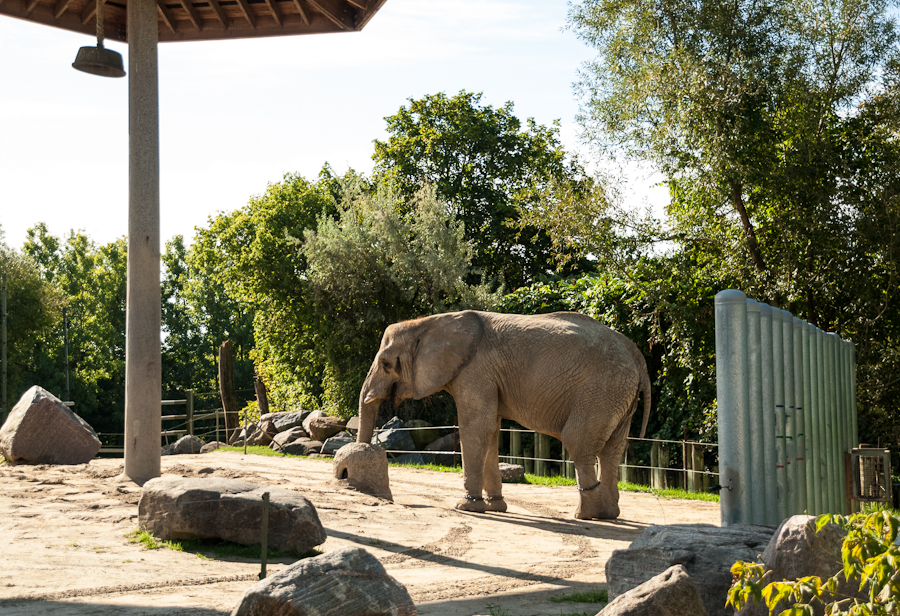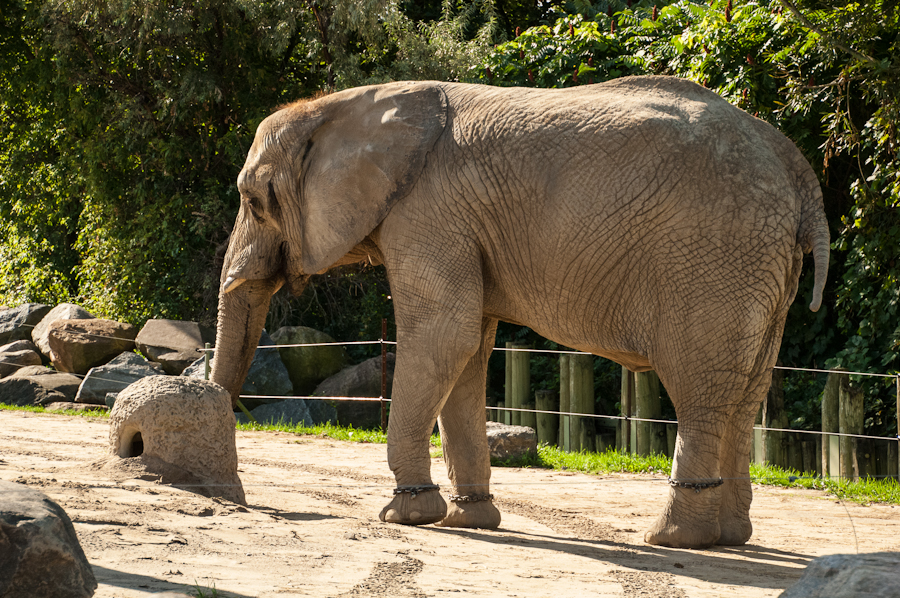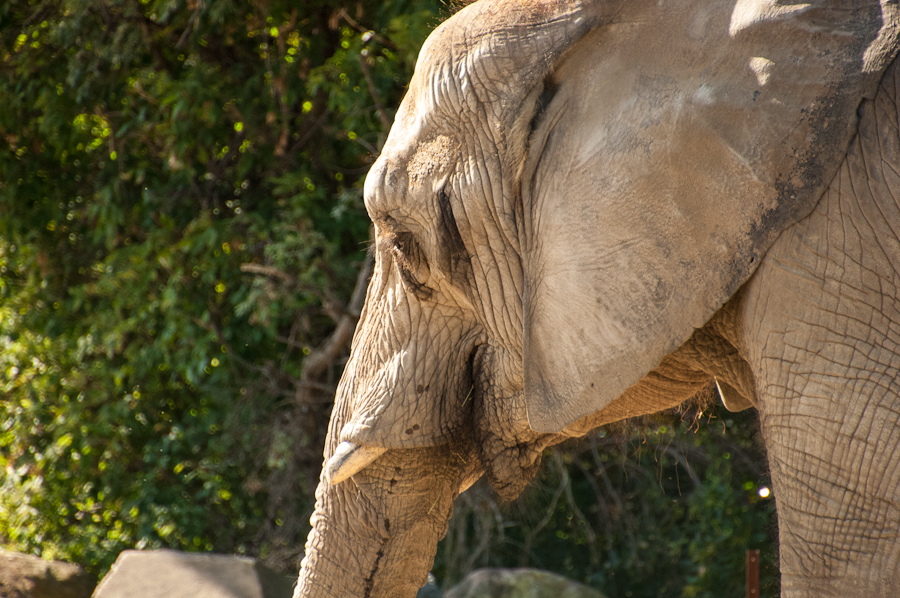 This lens is impressive in its performance and form factor. For a small and lightweight lens, it can easily replace both a wide angle and telephoto lens, and allows the everyday photographer to carry just one lens around with them. When I used the lens handheld, it focused very quickly both in wide angle and telephoto ranges. Even as I look through the viewfinder, it is nice to see the Vibration Compensation actively at work every time I move the camera.
I enjoyed using this lens and by the end of the day I remained happy and without complaints about the weight. After a long day of shooting – such as the all day wedding shoots I'm normally accustomed to – this Tamron lens certainly makes it easy to enjoy photography. It has the quality and performance that I expect from Tamron, all in a good size and with a great price.
Win your own Tamron 18-270mm f/3.5-6.3 VC Lens!
Use the contest form below to enter your name to win your own Tamron 18-270mm VC lens. It'll come in your choice of Canon, Nikon, or Sony mount. Follow the steps for even more chances to win. On the last step you'll have the option to share the contest via your unique giveaway code, and you'll get an extra 5 entries for everyone who enters after clicking your link..
The Contest is open to legal residents of Canada (except Quebec), 18 years of age and older. For full contest rules, visit our Contests Page.
Special thanks to PHOTONews.ca for helping to make this post possible.