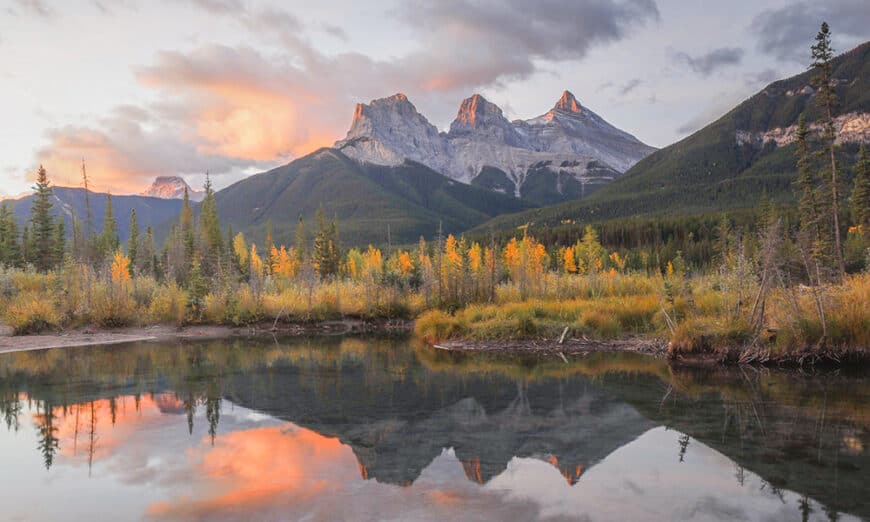 The Best Camera to Pack for Hiking Adventures
If you have ever been on a multi-day trek or a long hike, you will know every gram matters that you pack into your backpack. Saving space and weight with a mirrorless camera can allow you to include another meal, a couple of snacks or, enjoy the lighter pack on a day trip. Of course, doing all of this without sacrificing any quality in the epic shots you plan on taking out in the wild. But, the long list of benefits doesn't end there. 
This blog will discuss why I believe a mirrorless camera is superior to a DSLR camera if you're an outdoor adventurer capturing photos and video far from your car. So whether you're a world traveler, hiker, or backcountry camper, this blog will provide you with insight in helping you decide on a mirrorless camera system. 
Mirrorless Camera Versus DSLR: Weight & Size Comparison
The obvious first point of the comparison of these two is the size and weight difference. So let me explain how the mirrorless version drops its weight and size compared to a DSLR.
Mirrorless cameras do not have a mirror. However, DSLR cameras have a mirror box and a pentaprism that adds weight and size to the camera. See where the name came from now?
Depending on the lens setup you choose will play a factor in just how much weight you save. But, if you're going long distances, even a couple of hundred grams plus added space in the backpack goes a long way.
In-Body Image Stabilization
Going off my last point of mirrorless cameras having no mirror-box or pentaprism, it has opened up the camera body to allow space for more technology.
One of these features is IBIS. IBIS works using built-in accelerometers measuring lateral motion, correcting the sensor by moving it left/right and up/down during the hand-held shooting.
This means you can drop your shutter speed even lower to let more light in without worrying about camera shake. Also, as a hiker in situations where you usually needed a tripod, you can now leave the tripod in the car and save your back from even more weight.  
IBIS also means smoother video. I am always blown away by how smooth my video comes out on my Canon R5 with no gimbal. This is a significant benefit for me as there is no way I am packing a heavy gimbal on a three-day, fifty-kilometre journey.
Wildlife Shooting with Mirrorless
One of my favourite parts of being out in the backcountry is all the wildlife that I get to see and photograph. From small marmots to giant moose and grizzly bears, Canada has no shortage of wildlife.
An essential part of getting a great shot is respecting their space and not disturbing them with any sounds. 
The shutter on Mirrorless cameras is very subtle in comparison to a mechanical DSLR shutter. For example, on my Canon R5, if I am in a situation where I am closer to the animal and would like it to be even quieter, I will switch it to an electronic shutter, and my camera will shoot in complete silence. Doing so ensures that my subject won't get startled and run or fly off. 
Another great feature of some Mirrorless systems is the animal eye auto-focus system. This feature helps you to focus on composition while the camera puts in the work of detecting the animal's eye and picking the eye-focus point for a tack sharp shot.
Henry's Tip:
When it comes to capturing the subject's face, the clarity and sharpness of the image can really make or break your masterpiece. Crisp, fine details tell a story; vague or out-of-focus imagery prevents the viewer from being fully submersed in the world you've captured. 
That's why Eye-Tracking Autofocus is such a game-changer. This built-in feature will not only automatically locate and focus on a subject's eye but will follow the eye through any movement. Eye AF is an easy-to-use function that's perfect for giving beginners a leg up and allows pros to pick up on the tiny details that might otherwise be lost.
Sony remains leaders in the field with Eye AF technology in their cameras that are effective, reliable, responsive, and the technology is available in a wide range of Sony cameras across the pricing spectrum. Released in 2019, the Sony a6600 is a reliable and compact camera loaded with possibilities, and incorporates pro-level hardware that truly elevates the advancements of Sony's Eye AF (for both human and animal) and many other features available for both photo and video. 
Flange Distance
The flange distance is another huge positive coming out of the mirrorless setup. The flange distance is the distance from the mounting surface where the lens resides to the image sensor. The shorter the distance between these two, the better the image. 
The above result is less vignetting, faster autofocus, and most important to me is sharper edge-to-edge images.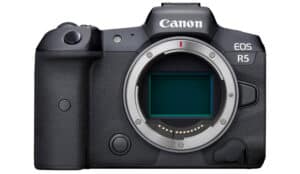 Cons of a Mirrorless Camera
I will still start by saying they are limited and improving by the day, but I couldn't complete this article without mentioning them.
Battery life

– DSLR still has Mirrorless cameras beat with battery life. This is due to both the sensor and EVF or LCD needing to be powered continuously to maintain the live-view necessary for framing your shots. 

Ergonomics

– If you have big hands, the smaller mirrorless cameras may not feel comfortable in your hands. This is especially true when you have a larger lens on the smaller body. You can add a

battery grip

to help with this. 
I will leave you with a list of recommended mirrorless cameras that I know perform well in the harsh outdoor conditions that hikers have to deal with. These cameras have all the specs you need to capture stunning outdoor photographs during your adventures in the wild. They also are all-weather sealed. 
Please note, this list is in no particular order. It is a list of suggestions for you to hopefully cut down on all the different camera bodies on the market.
The Lightest and Most Compact Camera Option
If you're all about dropping the weight and freeing up as much space as possible in the backpack, then the Canon EOS M200 is the one I recommend for you. Here are the quick facts on this packed little camera:
Dimensions – 108 x 67 x 35 mm

Weight – 299 grams (inc. battery)

24.1 MP Mirrorless Camera

CMOS APS-C Sensor (Crop sensor)

Affordably priced at only $679.99

Includes EF-M 15-45mm f/3.5-6.3 IS STM

315 photos per battery charge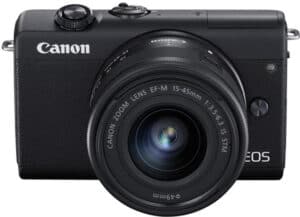 Don't let the tiny size of this camera fool you. It is completely capable of capturing all the beauty from the adventures you're going to take it out on. With the fast and accurate CMOS AF system, you can expect sharp shots from your action shots in the wild. 
The one drawback is this model is not weather sealed. So, you will want to purchase a rain sleeve for this one if you like shooting in wet environments. 
Henry's Tip:
If you are looking for a compact option with a viewfinder, step up to the Canon M50 which delivers improved Dual Pixel CMOS AF for fast, accurate autofocus that helps you get the photo you want right as the moment happens.
Let's not forget about great lens options for capturing wildlife portraits on your hike! The following Sigma lenses are designed for Canon M mount cameras and offer a great focal length range at a reasonable price.
What's so great about them:
They are tiny!

F-stop is 1.4 so great low light performance

Reasonably priced

Sigma comes with a 7-year warranty right out the gate

Prime lenses are generally sharper, smaller, and better in low light when compared to a zoom lens
My Final Thoughts
As you now know, mirrorless cameras are packed with exciting new technology that can really help you as a hiker capture those special moments, and most importantly, drop some weight from the backpack! I believe that mirrorless cameras are the future which is all the more reason to switch from DSLR or make it your first camera system. 
Check out this great blog next on Top Lenses for Street and Landscape Photography to get some fantastic insight on the difficult choice of what lens to use. 
Are you team 'DSLR' or team 'Mirrorless'? Let me know in the comments below. 
Henry's Tip:
Visit your local Henry's or live chat for more gear options to get you outfitted for your next big adventure!