Although urban photography and street photography have some similarities, it's important to recognize there are some distinct differences as well. The history of urban photography is as old as the camera itself, and there has been a recent resurgence of this wonderful and important art form. While urban photography may include people, the primary focus is buildings and other structures. Street photography focuses primarily on people and activities in urban settings.
Urban photography is both documentary and creative in purpose and is used to record both the growth of urban communities and the decay. The urban photographer has the freedom to show urban landscapes in ways they are seldom seen. When shooting urban landscapes, it is best to forget your camera has an auto mode and concentrate on exploring the many creative abilities the camera offers. A camera's manual settings offer artistic and imaginative ways to create amazing urban works of art.
Exciting Canadian Urban Photographic Sites
From east to west, Canada is home to amazingly beautiful urban areas, providing the photographer with an endless landscape of creative opportunities. If you enjoy historic buildings and structures, Quebec City is a beautiful old city reminiscent of the walled cities in France and offers a stunning blend of old and new culture. Montreal is another city where the past blends into the present panorama and includes remnants of Expo 67. The photographic opportunities are numerous on every city block. Other beautiful urban locations include Toronto, St. John, New Brunswick, Ottawa, Vancouver (host of the 2010 Olympic Games), Victoria, and a myriad of other amazing Canadian cities.The best part about urban photography however, is that every element found in every corner of the world presents endless opportunity to create stunning examples of urban photography.
Photo taken by R.B. near Stanley Park, Vancouver, Canada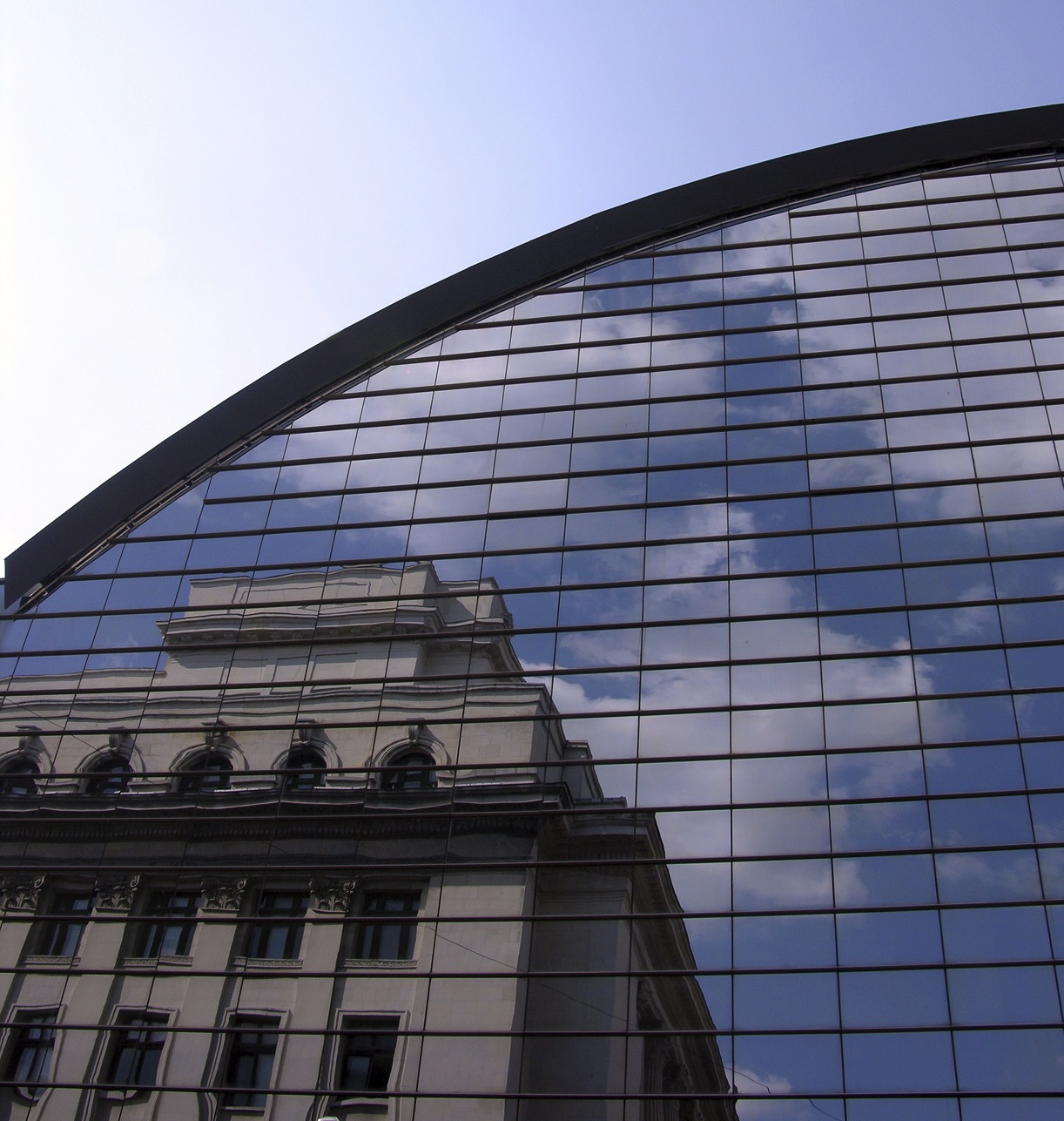 This image exploring the contrast of old and new through use of reflections was taken in Montreal, Canada

This image represents the fascinating photographic opportunities of urban decay
Urban Photography Tips
A variety of lenses allow you to add creativity and character to your shots. Wide angle and telephoto lenses are a great asset when shooting urban images.
A tripod will provide a steady base for your camera and allow you to take creative shots at different angles.
Look for diversity and contrasts. Your images will take on life as you create fascinating images incorporating the textures, colors, and angles found in building materials and architectural styles.
Look for interesting themes. A park theme might include shots of a bench, water fountain, playground, or other park theme. You may include people in the images if you feel they add to the sentiment of your creative work.
Wherever people live, work, and play is a place to look for those special urban shots, even in semi-rural areas. Use your imagination, as it is your only limit.
Study the photography of some of the better-known urban and street photographers, such as Andre Kertesz, Robert Capa, Henri Cartier Bresson, Robert Frank, Fred Herzog, Vivian Maier, and Josh White. Then spread your wings and fly!
If you are interested in learning more about the incredible world of Urban Photography, keep an eye out for upcoming workshops offered by our School of Imaging in Toronto!