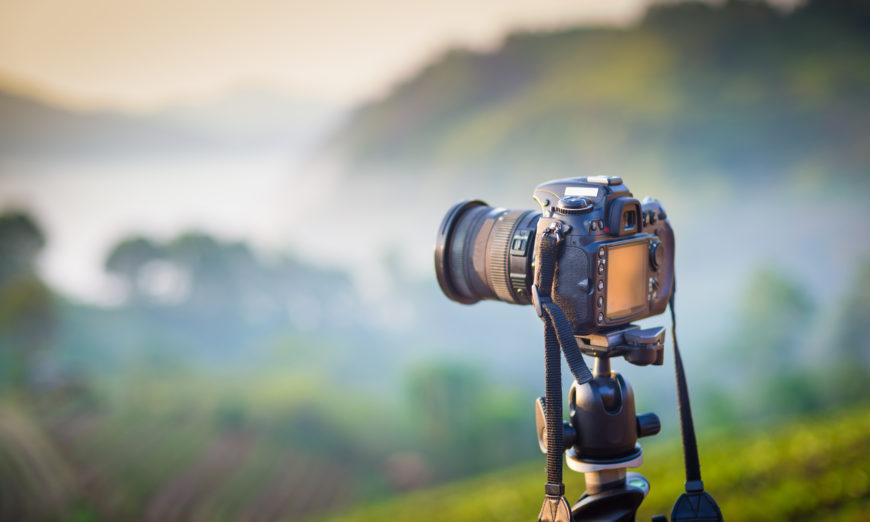 A tripod is a necessity for all committed photographers and videographers.  When it comes to stills, the best tripod head choice is the ball head.  A single master control for tilts and pans means faster repositioning, and less likelihood that one may forget to lock down a control, resulting in movement or the camera falling.
Most consumer and prosumer tripods come with a head, and for some folks, that head is going to be just fine in most cases.  However, when the artist starts using the tripod more aggressively, the limitations of these basic heads become very evident.  Rather than replace the entire kit, it may be cost effective to simply upgrade the head.
If your tripod needs and wants include top line gear, you are automatically placed into the realm of buying legs and heads as separate entities.  Choosing a leg set is a different exercise, and there are good choices from multiple manufacturers.  If you are at this level, strongly consider carbon fibre leg sets with locks that cannot be jammed or bent, removable feet and carbon that flexes but does not bend.
What To Look For
Back to the ball head.  One of the most important value propositions in a ball head is the size of the ball itself.  The larger the ball, the more fine control you have.   So look for the largest ball that fits your budget.
You would like a large master control knob that can be manipulated without looking for it.  Some heads offer a separately adjustable pan lock, so you can pan from side to side without changing other orientations.  This can be a very good feature to have.  Some add a third control that is an overall friction grip.  This can be of good value if you use a variety of lenses that change the nature of the weighting on the head and can also help you smooth out movements.  The majority of ball heads are designed for fast use and so are not fluid damped, and thus are not optimal for video movements.
The way that your camera mounts to the head is also important.  You definitely want a quick release.  Given how successful they are, and their market penetration, the Manfrotto mount system is quite popular and you can get extra mount plates so you can leave the plates permanently mounted on your camera and on any lenses that have a tripod foot.  The Arca Swiss dovetail design is the most popular worldwide.  It is an excellent system and is used by a variety of top-of-the-line head manufacturers including Arca Swiss themselves.  The dovetail is fast to use and will often be available with either lever or screw lock mechanisms.  Commercial lines such as Gitzo switched from their proprietary plates to Arca Swiss designs a few years ago resulting in customer joy.  There are even now entry level tripod kits coming with Arca Swiss style mounts, although I have found several whose measurements do not meet specifications.
Heads to Consider
This example is the Manfrotto MHXPRO-BHQ2 XPRO.  It's a high quality but still compact ball head featuring large knobs, a separate pan lock and a Manfrotto quick release head.  It also incorporates two bubble levels to assist with alignment.  This head has a load capacity of 22 lb.  This head regularly sells for around $200 and can be a good step up from the head that came with your basic tripod.
This example is the Gitzo GH3382QD Series 3.  It is a professional grade head with 40 lb capacity and offers a larger ball with a tungsten disulphide coating for very smooth and precise movement.  It also includes Gitzo's Arca Swiss plate and mount.  These normally retail for just under $600 but it is worth your while to check for sales.
Summary
A higher quality ball head is an advantage to the photographer, and a good one will last decades instead of years.  My original Gitzo head served me well for over 20 years before I sold it and the leg set to upgrade to a larger unit to serve new demands.  Look for much more load capacity than you think that you will need.  The additional capacity will allow a larger ball head and the carry weight increase will be very nominal.
Do remember that even the best head will be defeated by legs that cannot cope.  Many first-time buyers go for low weight and end up with legs that will bend in a mild wind.  If you've decided it's time for a better tripod head, make sure that the leg set that you own won't hinder your opportunities.
Thanks for reading, and until next time, peace.