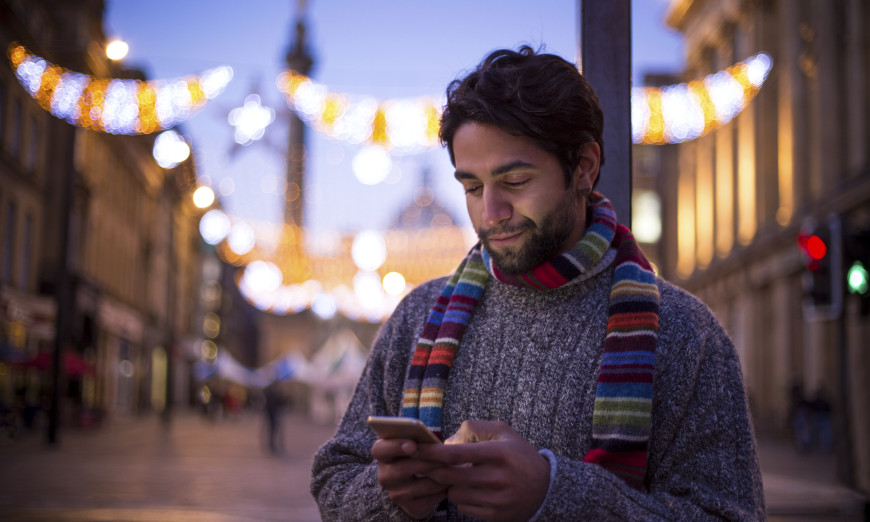 If you have a smartphone, you probably take photos with it. At some point, the generic styles of Instagram get boring and you want to do more. Maybe you want to do some more sophisticated editing on your tablet or Surface. Lots of people are making images using portable devices, but the editing tools are mostly of the "slap on a preset" type so you can look like everybody else.
Boring.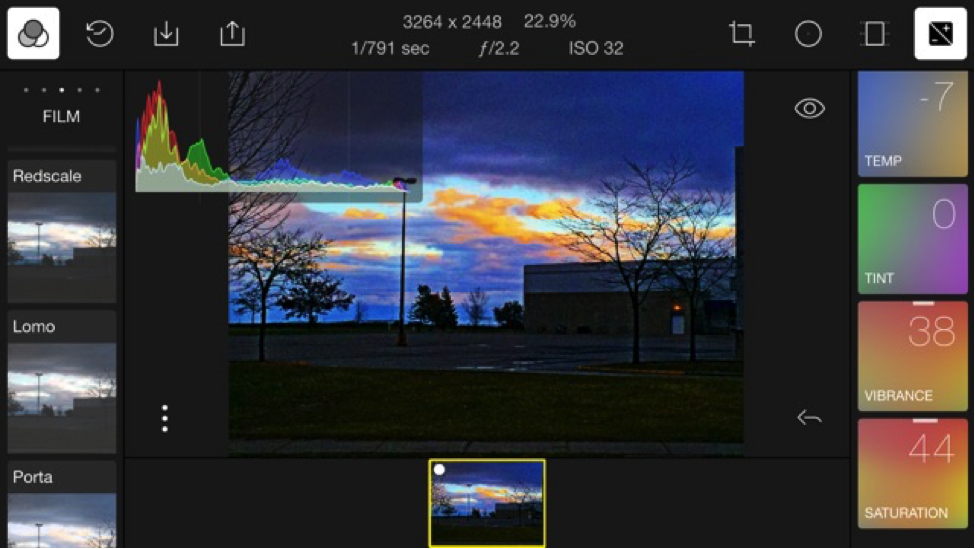 I want to introduce you to an amazing free app from an incredible company called Polarr. You can get the Polarr app from the Apple App Store for iOS devices and the Google Play Store for Android devices. If you happen to have a Chromebook, there's a version for that and a Windows 10 ready version as well. The one I used first was entirely browser based with no installation required at all.
For this article, I want to focus on the Smartphone release. I happen to use an iPhone but the Android experience is similar. Polarr can operate your camera of course, but you may already have a number of photos that just need that extra something to make them pop, but you don't have the time or the interest to download them to your computer, import them into your editing program, do your complex and powerful editing work, export them back to your phone and then upload to your social media site. Man, I'm tired and I didn't even do anything. Imagine how you must feel?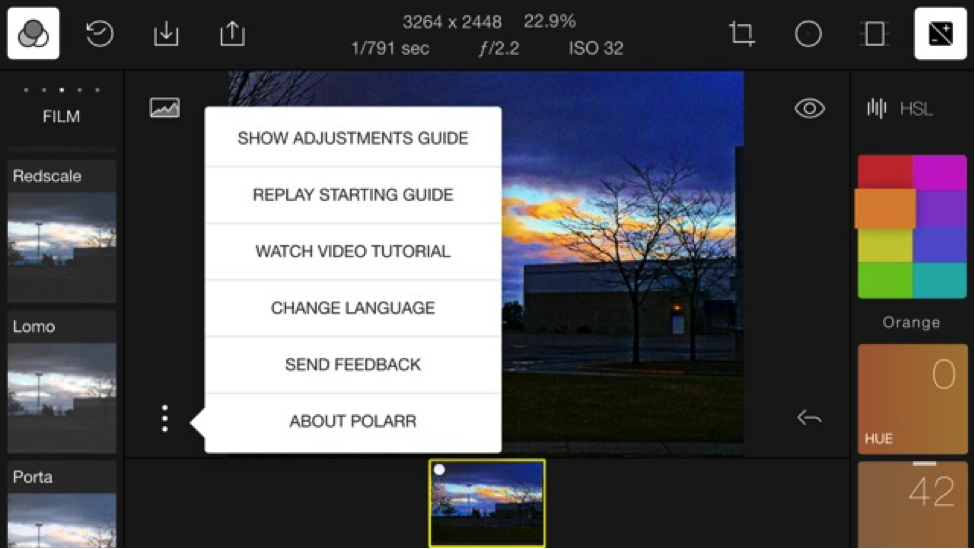 Forget all that. Suppose you want pro quality edits without leaving your device? That's Polarr. Let's see what it offers, and then think about what is in your big computer software that's not in Polarr.
Colour temperature control, vibrance and saturation controls? Check!
Exposure, brightness and constrast? Check!
Highlights, shadows, whites and blacks? Check!
Diffusion and Dehaze controls? Check!
Clarity, sharpening and denoise? Check!
Vignette, grain, and lens correction? Check!
Hue, saturation and luminance? Check!
Curves? Check!
Split Toning? Check!
As you are probably gathering, there's not a lot missing here at all in terms of processing. And as you might expect there are a slew of really well done presets if that sort of thing floats your boat. You can crop and straighten, of course, but also have access to both a radial and graduated filter control. Checking your work out against the original is also very easy with an elegant Before and After view. You can even add your personal watermark on Export.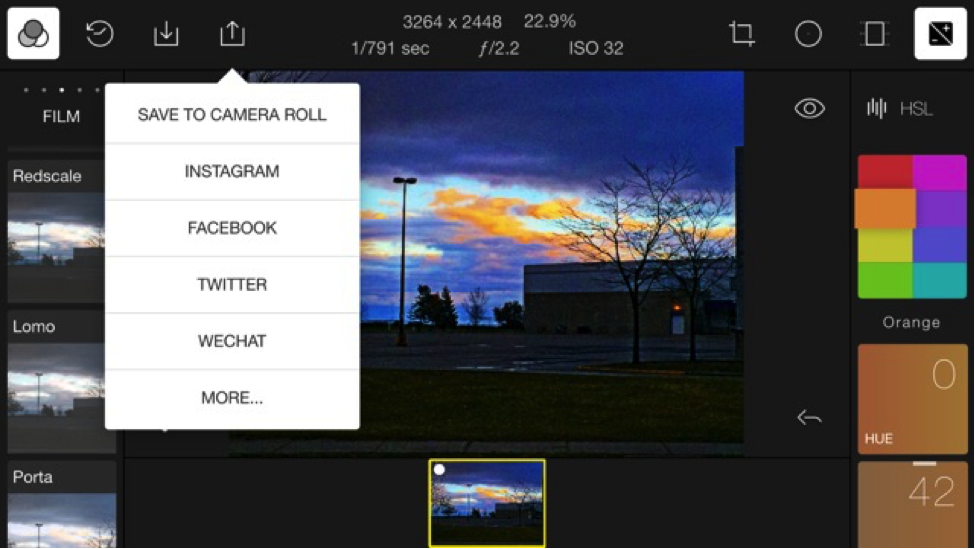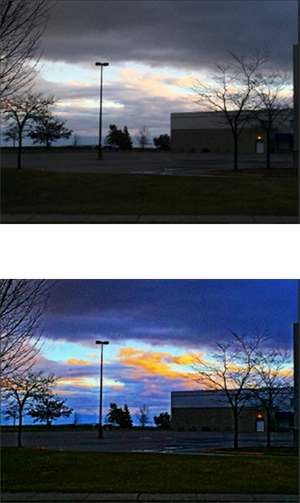 Once you are done, you can push your edited image directly to a number of social sites, or choose More and have even more options. Edited photos should be shared, not die buried in the depths of onboard memory.
I do know that there are other rich photo editors for mobile devices, but I have yet to see anything as complete as Polarr. Moreover, if you want to work with images on your computer, perhaps that you captured with your DSLR or other more serious camera, the web client is completely free and is stunningly good with all the same services available.
So why would the nation's largest independent photographic and video retailer spend time talking about a smartphone application? It's simple really. We're all photographers and videographers too, and when a great tool appears that helps any of get more enjoyment out of our pastime, it raises the state of the game for everyone and that means we make more photos and more videos that matter. So head over to polarr.co and learn more, then head to your app store and download Polarr. You'll be glad that you did.
Until next time, peace.