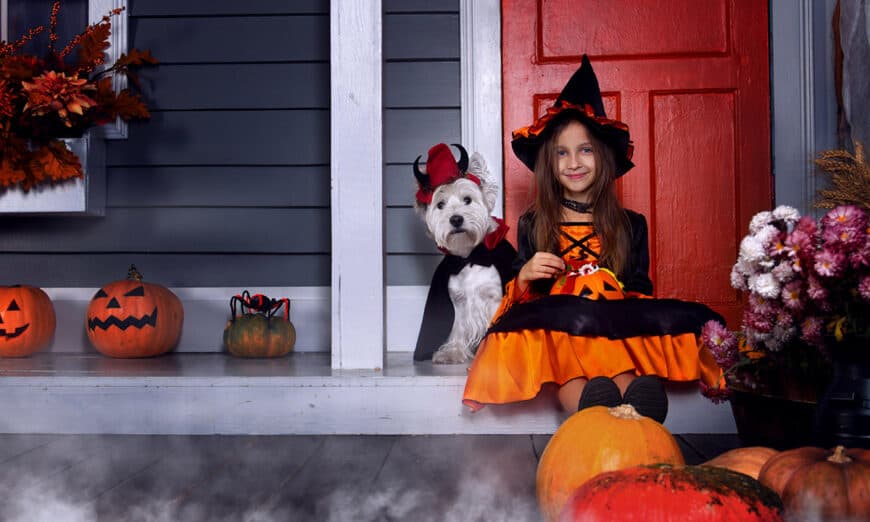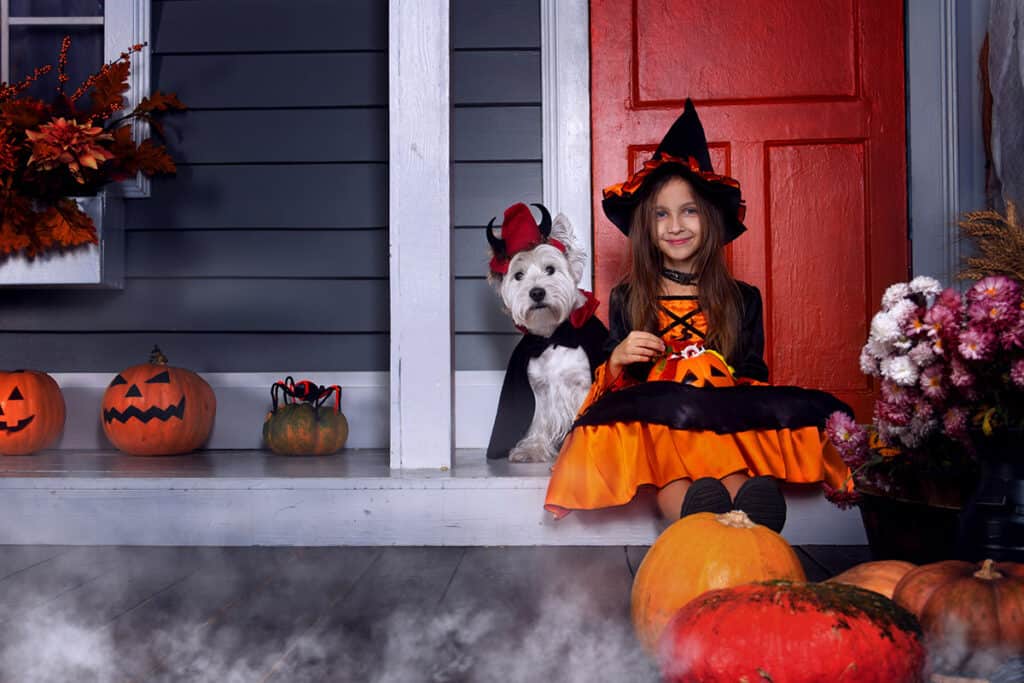 Halloween is a favourite holiday for both kids and adults. With some great tips, you can shoot fun images and even add a touch of fantasy or creepiness to your photos.
Although it may look a bit different this year, it doesn't mean that the fun has to stop. There are still ways you can celebrate while keeping your family safe.
Going door-to-door for candies isn't the only way to get treats! Have you considered creating a haunted house candy hunt indoors with the family? Thinking of dressing up? Go for it! These are all things that make up the memories and fun times. Take pictures and share them with friends and loved ones.
Photos can also be a creative way to come up with new games that you and loved ones can play, even from far away! With this great opportunity to create new traditions and memories, we'd like to share some handy tips to help you make the best photos this Halloween! Use your imagination and create some Halloween scenes to add to the festive mood of your images. This will make for great memories for you and your family to enjoy for many years.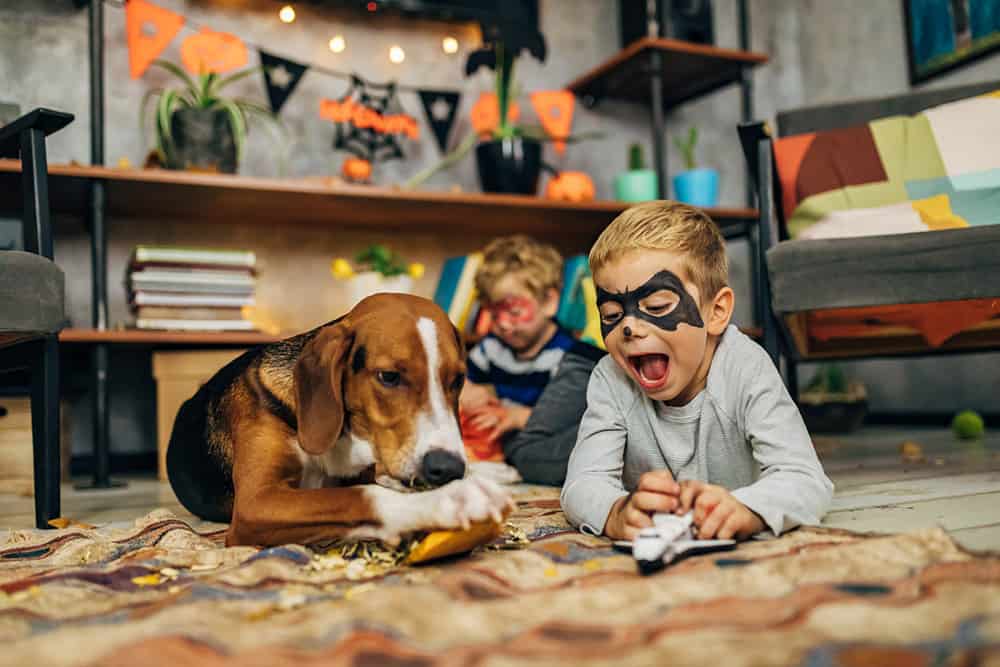 Shooting in Low Light
Most of your Halloween images will be shot in low light (but don't be tempted to use your flash).
There are other ways to allow light to show off your subject. You can increase your ISO setting, as the image sensor is more sensitive to light and dark at higher settings. Slowing down your shutter speed will allow more light to enter your camera, but you should use this option with a tripod to avoid blur if any movement occurs.
A third option is to use a larger aperture, which will widen the opening in your lens to allow the available light in. Doing this will also lessen your depth of field. If you have a DSLR, use your fastest lens, as it will offer larger aperture choices.
If you want to experiment with your flash, try diffusing it with some different colours of cellophane. Red, orange, or yellow might be good colours to play with. If you want to try using cellophane, test it out a few times before Halloween to be sure you are happy with the effect.
Use Dry Ice for an Eerie Effect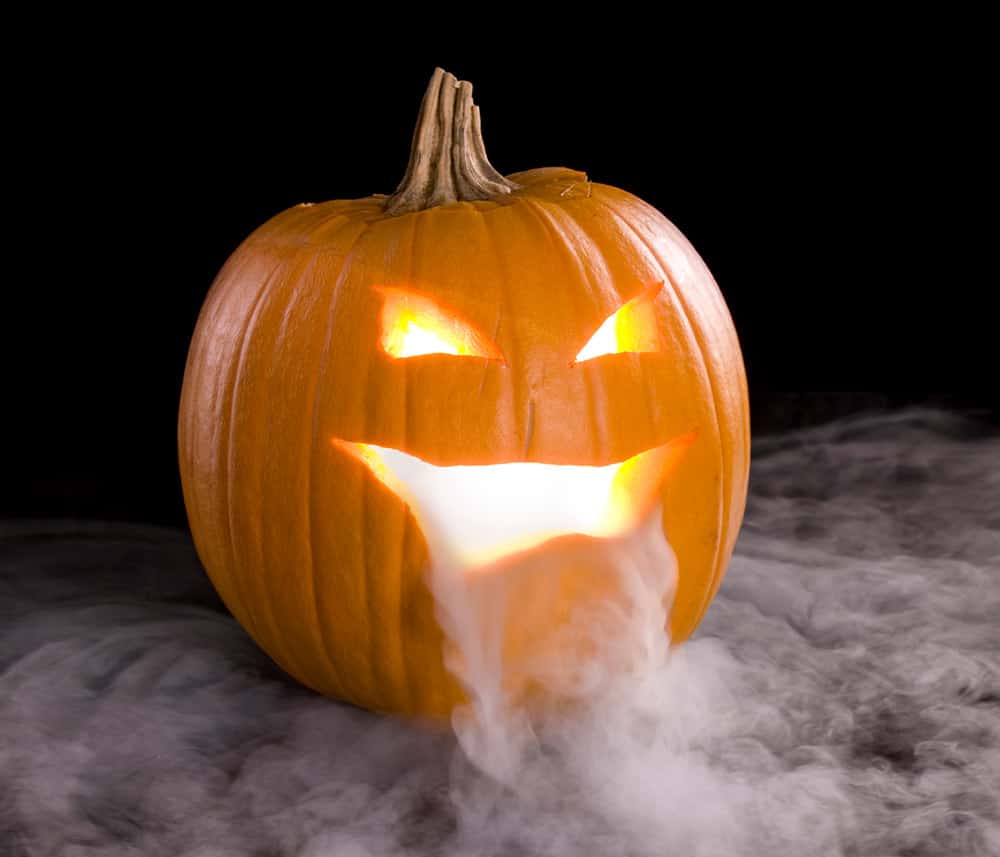 Cover a coffee table or low stool on three sides with black fabric, being sure to leave the backside uncovered. Set a large container behind the table containing five pounds of dry ice dry ice.
Pose your little goblins on the table with one or two spooky accessories, and then pour four gallons of very hot water (not boiling) over the dry ice. This will give you approximately 30 minutes of super nice fog for your eerie picture taking. Use a small fan to direct the fog for the right effect.
More Tricks
Sit or lie down on the floor, and shoot your pictures. If the children are ghoulish have them make their scariest faces for you. If you have a little princess, capture that sweet smile. When shooting two or three, get them close together and fill the frame. Pose them into different angles.
In a dark room or outside at night, pose your child standing on stairs so you are at the same eye level. Try putting a wig or cape on your furry family members and include them in the image.
If you have carved pumpkins, place battery operated lights inside. Pumpkins can be photographed as table arrangements, on porch steps, and surrounded by children.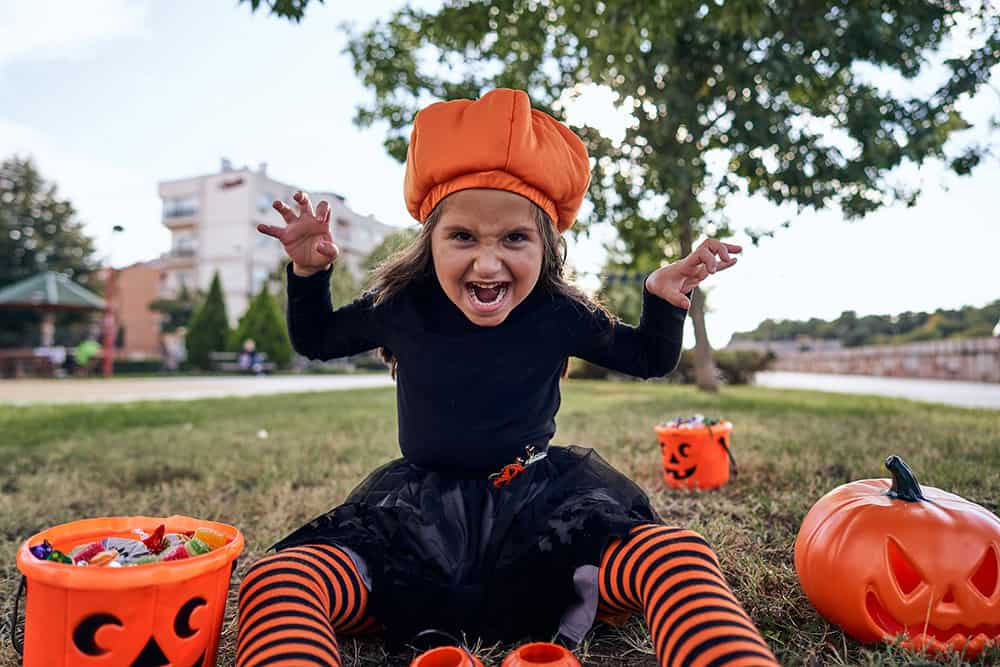 This is a great time to upgrade your camera gear. Beginning with fall foliage and Halloween photos, you will have numerous memories to capture and preserve throughout the holiday season. Visit us at Henry's for everything from new lenses and batteries for your camera to gimbals and accessories for your smartphone.