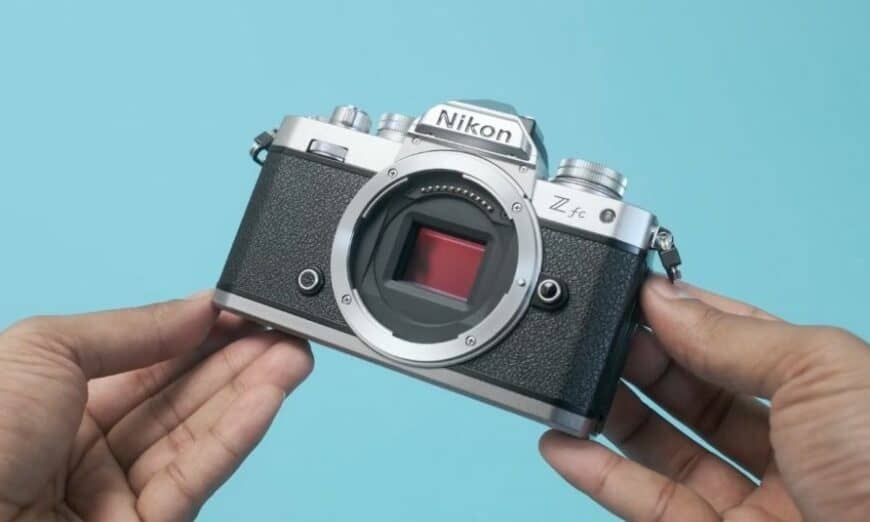 Nikon may have just released their most interesting camera to date – the Nikon Z fc is an APS-C camera that features some of the best technology the company has to offer in a classic design inspired by their analog history. This camera features a 20MP sensor that can shoot with a native ISO up to 51,200. As you would expect from a mirrorless camera these days, you have 4K recording up to 30P and full HD slo-mo at up to 120 fps.
---
When the Nikon Z fc was announced, I could not help but be excited for the company. Given that Nikon had made some upgrades to their ecosystem over the last few years, introducing a new product lineup that takes the best of their platform—Z mount, autofocus, versatility—and throwing into a retro design that inspires people to pick it up, shakes up the space in a way that is exciting for Nikon users.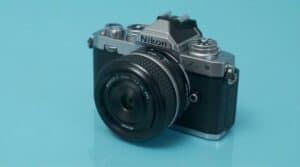 While every corner of this camera seems to be jam-packed with a button or feature, the retro dials may be more conducive for improving your understanding of photography as a new user. At $1299 Canadian for the body alone, the Z fc sits in that mid-tier price point that many prospective creators may be shopping in. It is not inexpensive by any means but definitely attainable for that street photographer or vlogger looking to upgrade their DSLR. Now here is the important question that everyone might be asking — is it worth it?
Camera Response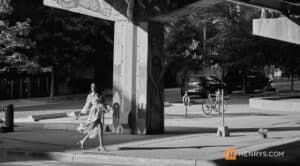 I don't think you can land a genuine review of a camera before it is available to the market and this is an early sample that we are using but there is so much promise with this camera. As I use it, I have been really impressed by how responsive this camera can be. The autofocus is leaps and bounds ahead of what Nikon was doing a few years ago. In most environments, not only was it fast, it was incredibly accurate. What took this even further for me was how good the object tracking was, where I could select the object I wanted to capture and the camera would just hold that spot. Now, it does not stop there because there is so much more that this camera can do.
Rich Suite of Features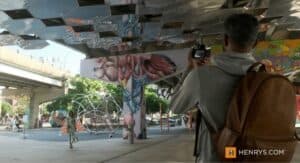 With a 3" fully articulating LCD, mic/USB C/micro HDMI ports, and the ability to use this for next conference call, the Nikon Z fc provides a rich suite of features that makes it versatile in many environments. Imagine being a creator where you have this compact camera to be discreet when you capture your travel shots, have it quickly shift into a vlogging solution to document your trip, and then become a fantastic webcam for live streams or screen recordings. The ability for this camera to shift as needed is a real strength and it never feels like one area is at a serious compromise. While the ergonomics definitely lend it better for photography, it is arguably just as capable in the video space, which should impress many new users.
Special Edition Lens
Nikon also introduced a special edition 28mm F2.8 lens that leans into that retro design it performs exceptionally well. While it is definitely bigger than it looks in product shots, by no means is it heavy. When I mounted this lens on the camera, it never felt like it pulled the camera forward in an uncomfortable way, which is great for shooters that like to carry their camera in hand. Whether it was a candid moment in the street, a portrait in the studio, or a talking head point for this video, the Nikon Z fc performed.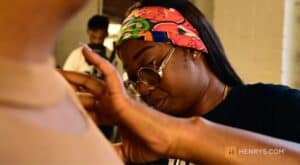 There was never a moment where I felt like this camera could not get the result I was expecting. While there are definitely niche areas where a camera like this may not compete, it's wide-array of features make those areas quite narrow. In my opinion, this camera is a step in the right direction for Nikon where you have a robust collection of features, classic design, and an affordable price. For budding creators that have a primary focus on photography but dabble in a little bit of everything, this camera has to be on the shortlist going into the latter half of 2021.
Head over to a Henry's location near your or to henrys.com to get your own Nikon Z fc!