You know that saying that goes something like you can't teach an old dog new tricks? Well, it's always a pleasant surprise when that "old dog" proves that it still has quite a few tricks up its sleeves. Given a product category almost as old as the camera itself, one might think that there's not much more that we can do with camera bags and still make them desirable. The new Lowepro Transit Sling 250 AW blows that notion out of the water.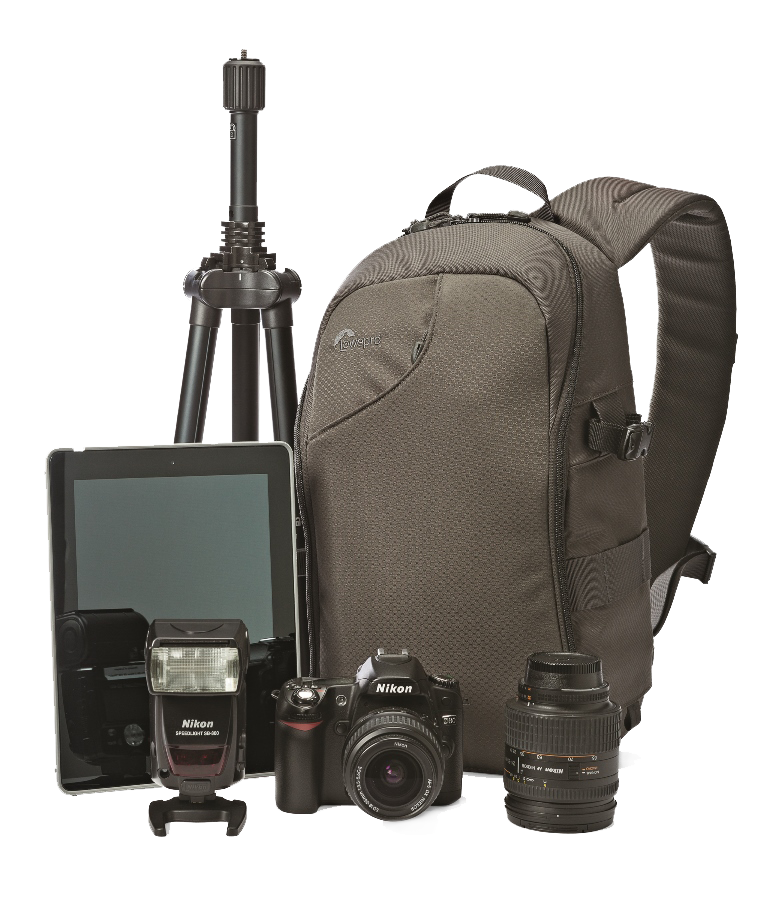 By now, we're all familiar with the sling style camera back. In fact, the first camera bag I ever owned was a Lowepro Slingshot 200AW. Carrying around my trusty Canon 20D, a couple of lenses, and a flash, I put that bag through hell. From road trips to hikes, and even onto a couple of paintball fields, I loved how easily I could access all of my gear without actually having to take off the bag – not to mention, that all weather cover comes in handy to protect the bag from flying paintballs.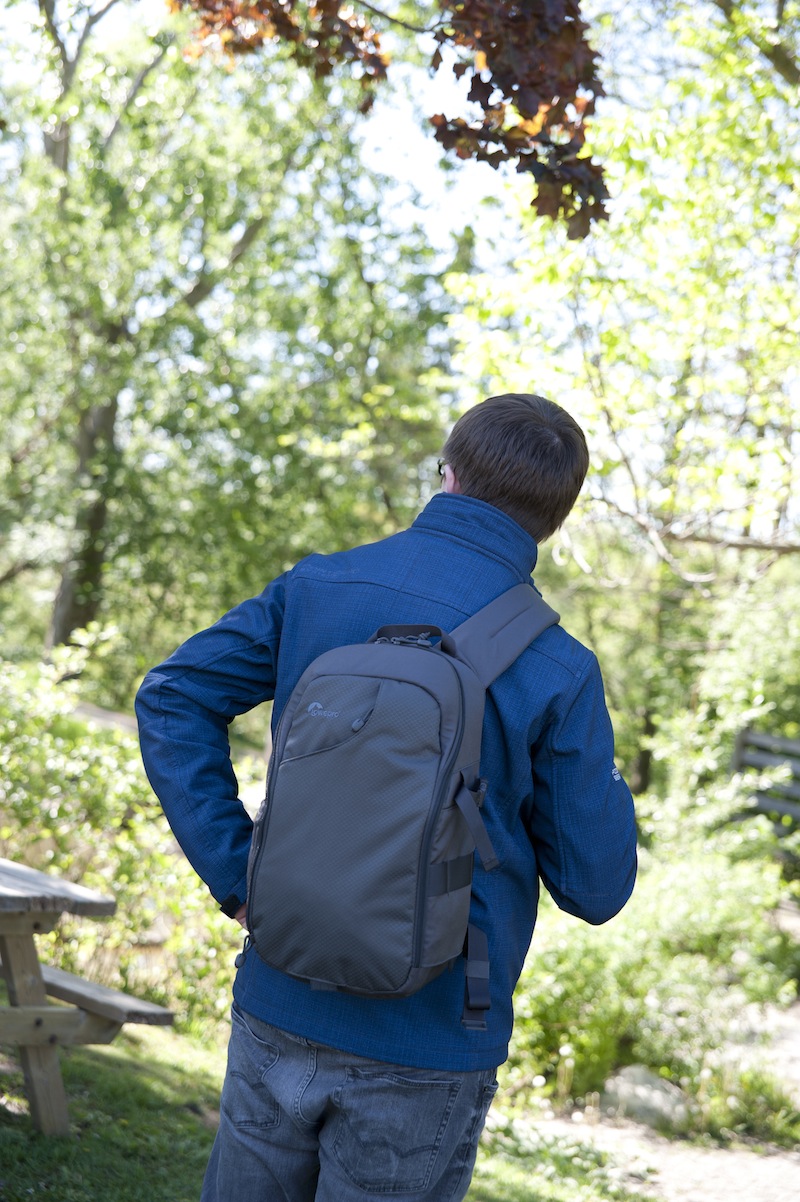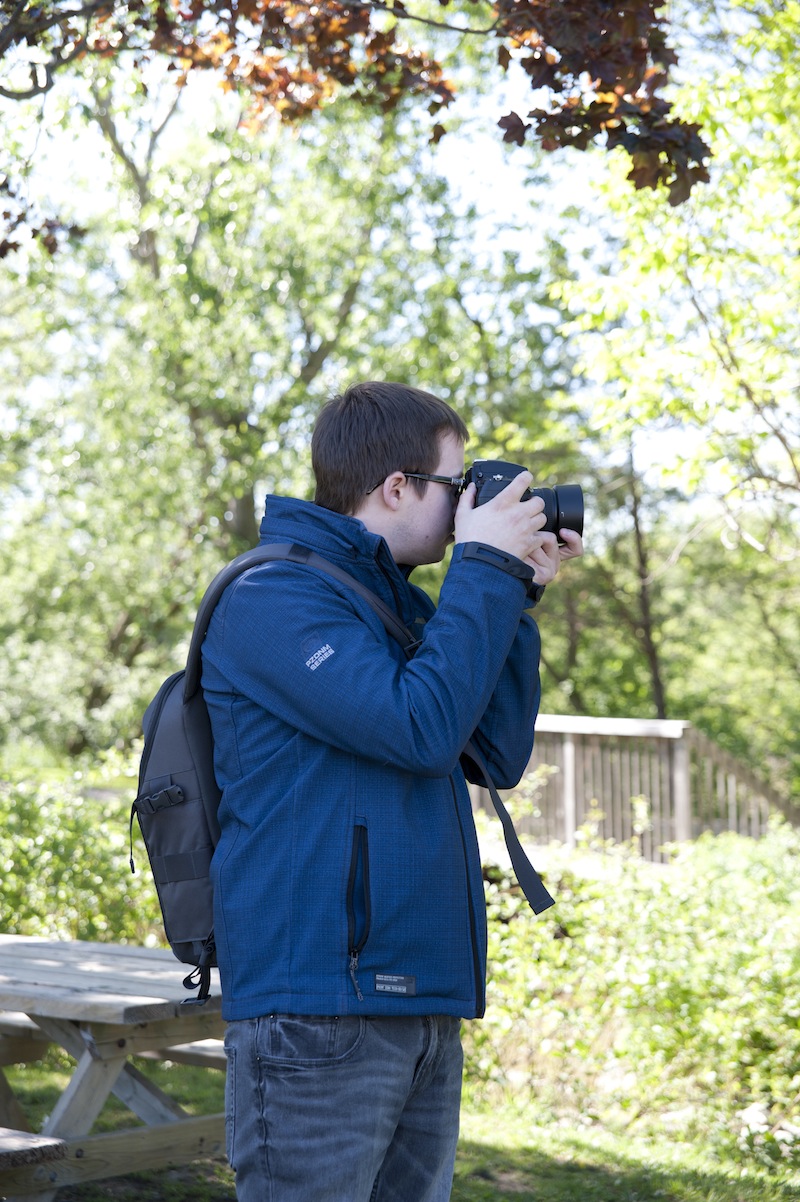 Enter the new Transit Sling 250. With a new modern design on a familiar format, I grew quite fond of it for the past couple of weeks that I have been using it. One of the other things that I've learned over the years I've been shooting is that you don't need to take everything and the kitchen sink out with you in order to get the shot. If you know where you're going – or if you have even a basic idea – then you would bring only what is necessary.
That's why I found this bag so perfect for me. It's not so large that it's an attention attracting eyesore, but it's not too small either that you'll be scrambling to find places to put your gear. During a day trip to a small town outside of Kitchener, Ontario, I brought with me my D700 (without a grip), a 50mm F/1.4, and a Tamron 90mm F/2.8. All of this fit nicely in the bag, and I even had room in the top pouch to fit my SB-900 flash, though you can also use this space for any additional accessories you might have with you.
On one side of the Transit Sling 250 you'll find an adjustable strap near the top and a fold out "pouch" near the bottom. This is a familiar feature on the Lowepro sling bags that makes it really easy to carry a tripod with you on our travels. While it's not pictured here, I made frequent use of this with my GorillaPod Focus (which, by the way, is one of the best investments I've made recently for a stable and flexible support system).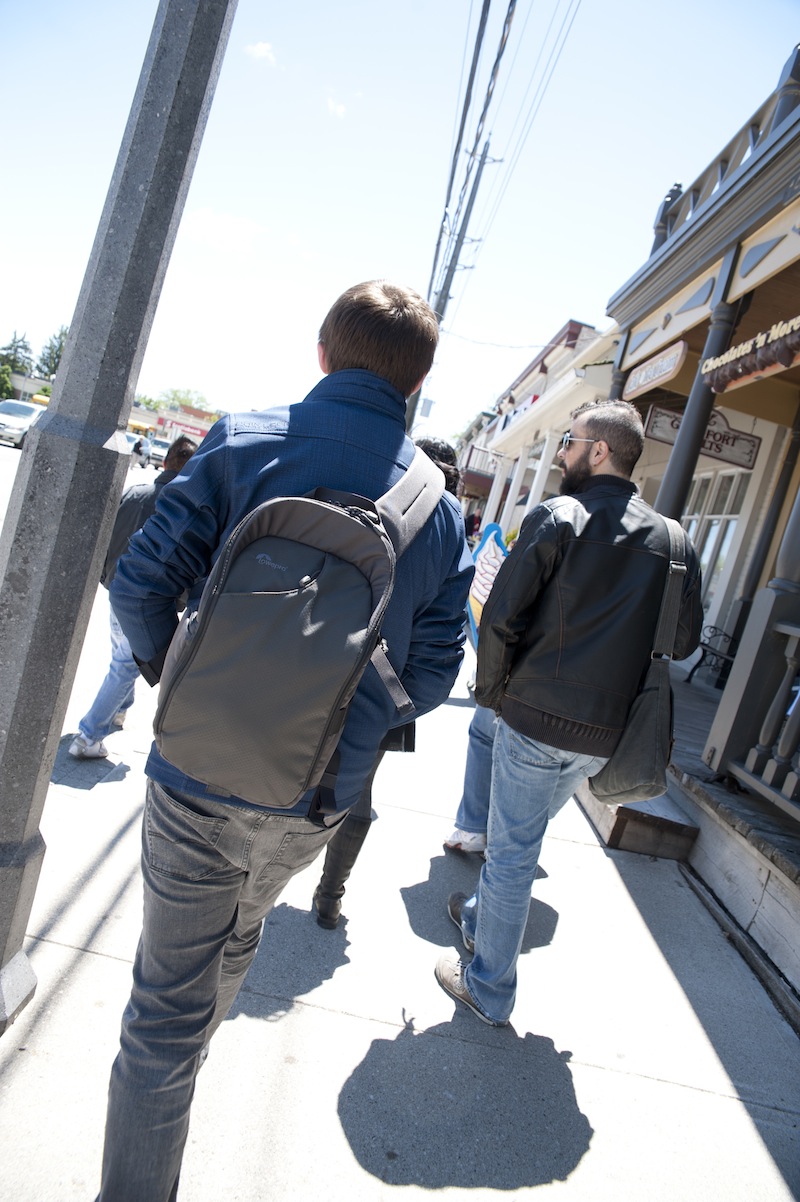 On the other side, you'll find yet another familiar sight – a zippered pouch that gives you direct access to your camera when the bag is slung around in front of you. If you happen to be travelling with a larger lens, and want to keep it on the camera for easy access, the Transit Sling 250 does have a removable interior baffle that allows you to place the camera upright, where it occupies both the top and main compartments of the bag. It does take a little longer to get to the camera, as you're undoing the top zipper instead of the side, but in my experience the trade off was well worth it to be able to carry a longer lens when I needed to.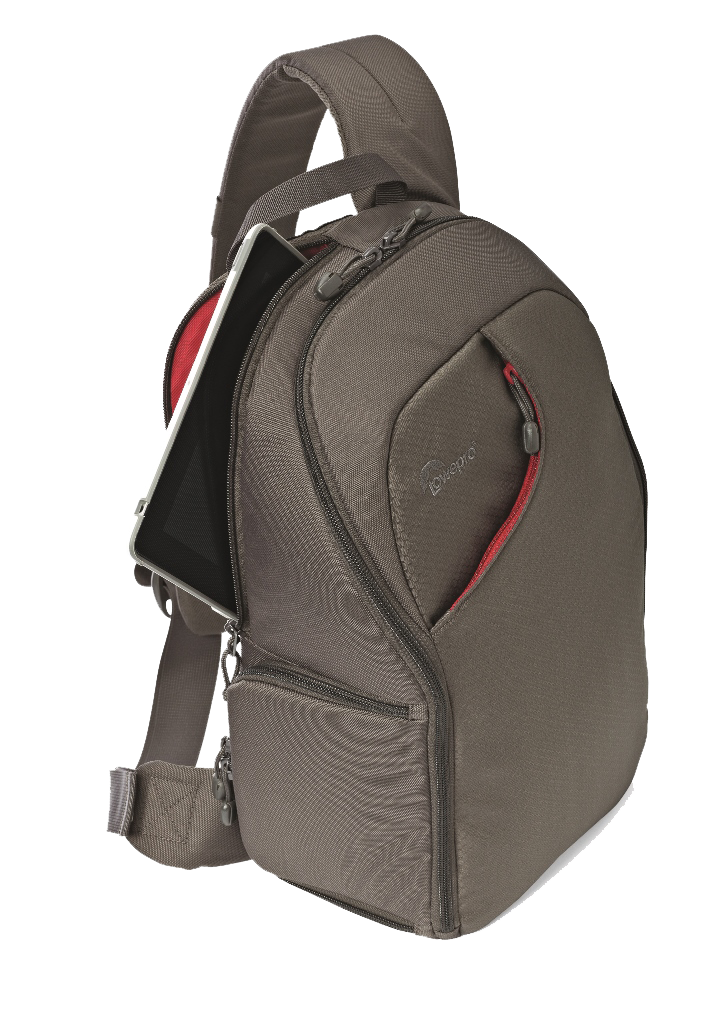 A new feature on this line of bags that I definitely welcome is a zipper on the top corner of the bag that, when opened, allows you to fit a tablet into a padded compartment. I managed to get my third-generation iPad in and out of this zippered area quite easily. While I usually save my photo editing for my desktop computer, I know there are many mobile photographers out there that will love the ability to bring their tablet or netbook computer on the go with them.
All in all, I must say that I'm thoroughly impressed by the Lowepro Transit Sling 250. It certainly is a new and fresh take on an older product line, and I look forward to more new things from the Lowepro Transit series.