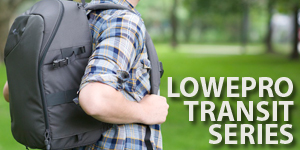 Like many photographers, I own more camera bags than I probably should. I've rationalized that it's actually responsible to have a vast collection of sling bags, backpacks, courier bags, and rolling bags for every occasion and gear combination. There's no one perfect camera bag, I've told myself, so why not have one of everything?
I still have the first "real" camera bag I ever owned, a Lowepro Nova 5 that I found under the christmas tree almost fifteen years ago. It doesn't see much duty any more, but it still leaves the house from time to time with a Bowens strobe and reflector tucked inside.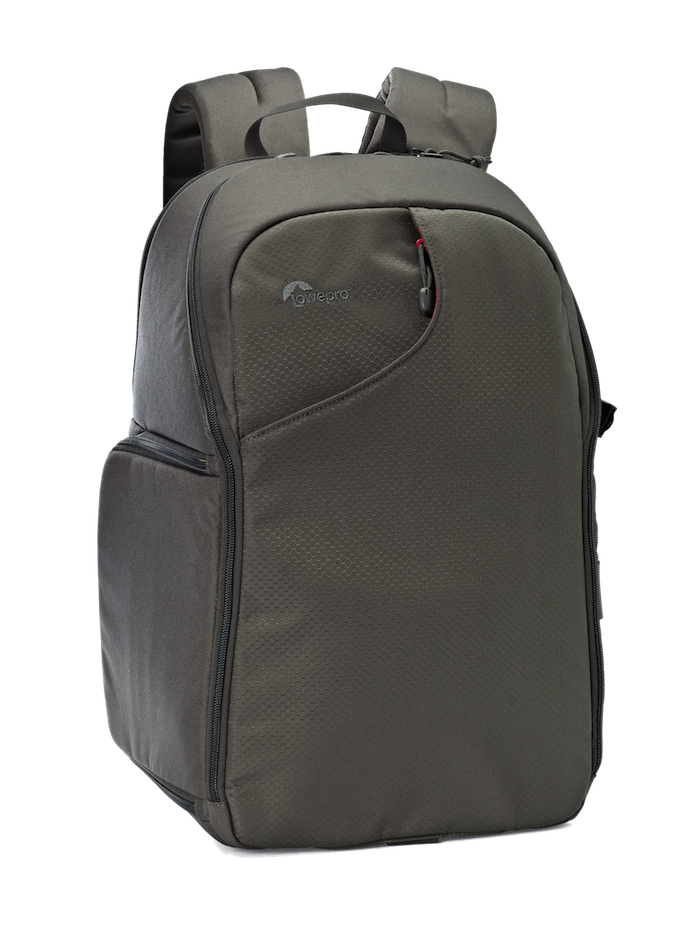 Lowepro has a reputation for innovation and durability, using quality materials and incorporating clever features into every one of their products. Their new Transit Backpack 350 AW doesn't reinvent the camera backpack, but it does build on Lowepro's heritage nicely. Finished in a stylish and discreet grey with subtle red accents, it definitely looks more at home on city streets than the hiking trail. A tripod can be attached to the side, and with my Manfrotto 7322CY tripod looped in I found that the backpack still felt comfortable and well-balanced. Two sets of zippers invite the user to treat the device as a sling-style bag as well as a backpack; with the pack slung over one shoulder, it can be swung around your torso for quick access to the main compartment via a generous side door. A discreet back compartment offers enough room for a tablet or small laptop, but I couldn't quite fit my 15" MacBook Pro.
Editor's Note: Lowepro disagrees with this finding, and the bag's official specifications promise that a 15″ laptop can fit in the rear pocket. Our testing suggests you can definitely squeeze one in with some effort, but it's a very snug fix. Your mileage may vary.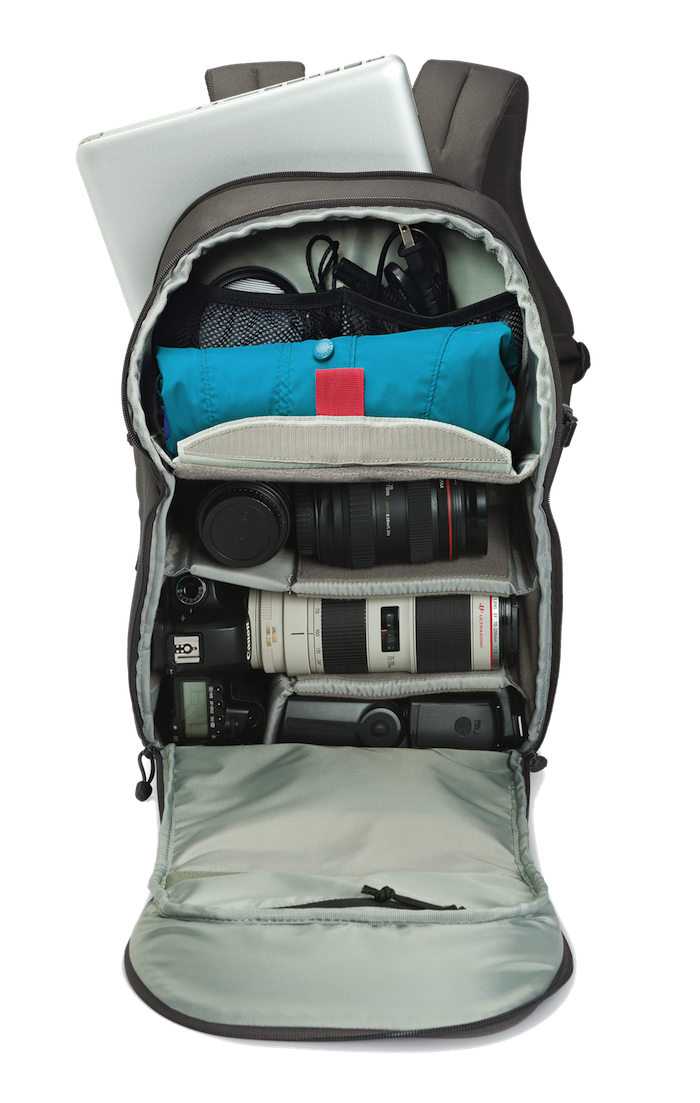 Inside, dividers and a single mesh pocket allow you to customize the pack to hold your gear in a number of configurations. I managed to lug a Fuji X-Pro1 and XE-1 with the 55-200/3.5-4.8, 14/2.8 and 35/1.4 with plenty of room for a windbreaker and light lunch. A full frame DSLR user would use up the space more quickly, but not before adding two or three substantial lenses and a flash or two.
Like every other Lowepro bag with the AW designation, the Transit Backpack 350AW boasts an all-weather cover that can wrap all exposed outer sides of the pack with tough water-repellent fabric that I also found useful for keeping sand and grit at bay during a recent trip to the end of Tommy Thompson Park in Toronto.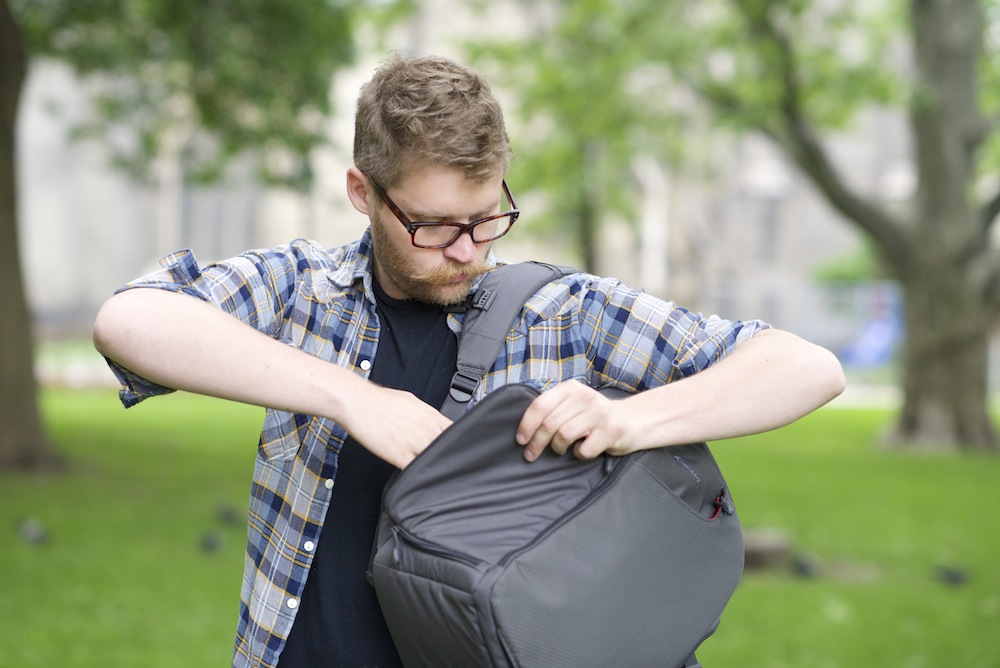 I typically avoid backpack style bags, because I find it cumbersome and inconvenient to have all my gear behind me when I need it most, and because sometimes the temptation to overstuff the bag is too great. The Transit Backpack 350AW is a sensible size, however, and the "fastpack"-like sling flexibility turns it into something more than just a backpack. Lowepro have crafted yet another capable product that will no doubt be able to serve its owners for years to come.