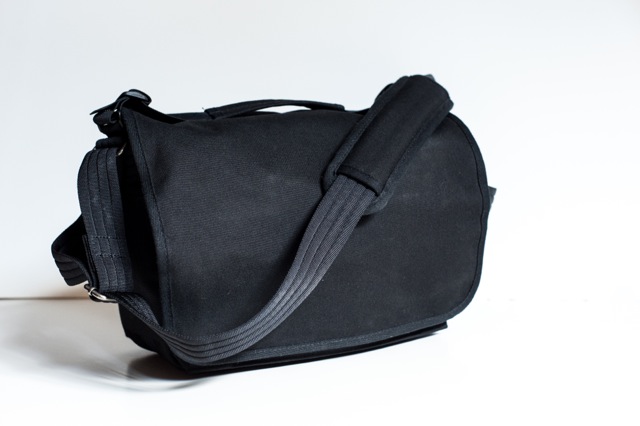 I have owned many camera bags in the last 5 years, despite repeatedly swearing to myself that I would not buy another. The ThinkTank Retrospective 7, however, will last me for a very long time.
The Think Tank Retrospective 7 really is a Swiss Army Knife among bags. One of many bags in the Retrospective line, I chose the 7 because of it's size and minimalistic design. While it is available in other colours (Blue Slate and Pinestone) I find that the Black one certainly helps make it more stealthy.
My main use for this bag is street photography. My primary kit for day to day shooting is a Fuji X-E118-55mm with the and 35mm F/1.4. As an aside, the X-E1 is one heck of a camera, especially for street photography. It's not professional level DSLR when you consider things like the auto focus speed, but it certainly packs in the dynamic range like a Hasselblad. Back to the Retrospective 7, this bag comfortably holds my Fuji camera in a simple configuration that allows for quick and easy access to my camera and spare lens at any time.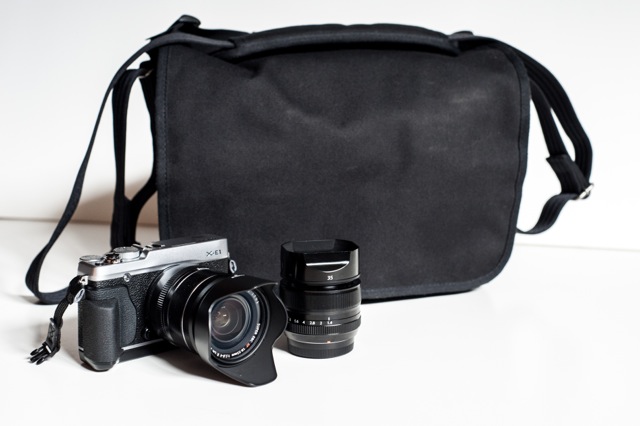 The bag itself has multiple internal pockets to hold a number of accessories – anything from a Pixel Pocket Rocket, to your house keys. I currently carry the memory card wallet, ThinkTank Battery Holder, two filters, and a LensPen. There's also a picket in the back for an iPad or an 11″ Macbook Air (or other similarly sized tablet or computer).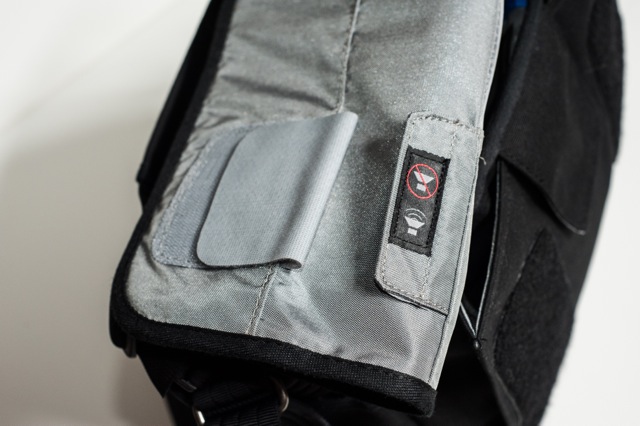 ThinkTank really did think of everything for this line of bags, which is the exact reason why I call it the Swiss Army Knife of bags. The Retrospective 7 has very strong velcro to secure the main flap, covering the interior of the bag. I've never been a fan of velcro because it's loud and tough to remove – even though that's the point. A bag made for stealth, ThinkTank came up with a clever design for the pesky velcro, using additional flaps that completely cover the velcro patches. The silent system is easy to understand; a speaker with a red line means the bag will not make any sound, allowing you to covertly whip out your camera or swap a lens without disturbing anyone.
One of my most recent investments – a must for anyone with a website or an email address, or really anyone that takes pictures – is a set of business cards. They're important when meeting potential clients because they look professional and speak volumes to leave a lasting impression, especially if you have them professionally printed by a company like Kaizen Print. Business cards usually require that you have a card wallet, but with the Retrospective 7, there is a card wallet built right in. It is specially made for your business cards so that they are always easy to access and to make sure you're always prepared.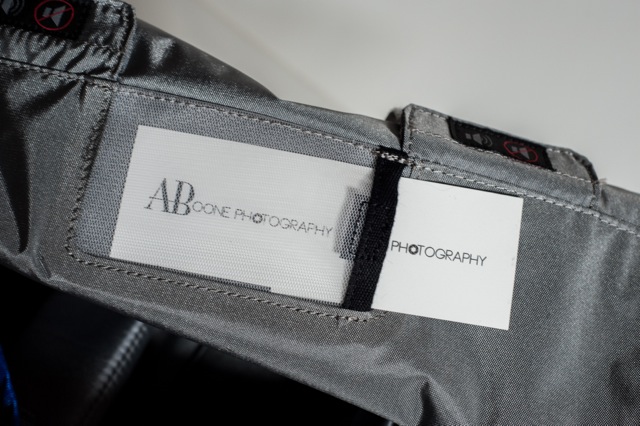 The Retrospective 7 is stealthy, slim, well-equipped, and full of options. It is also very comfortable, mostly because of the well padded strap. The pad is very comfortable, even when the bag is full of heavy gear. I often put all of my big, bulky Nikon glass into it without issue. After carrying it for three hours at a time, it is still easy to carry around. I do recommend however that you alternate shoulders every now and then just to make sure you don't put too much strain on one shoulder during the day.
From my use so far, there isn't really anything wrong with the Retrospective 7. ThinkTank has really thought about everything, even including extra dividers to provide unlimited customization options, as well as a rain cover for inclement weather.
I absolutely love this bag, and you're going to have to rip it form my hands before I swap it out for any other bag. I have one last photo to show you, and that's the comparison between the Retrospective 7 and the Retrospective 30. I love the size of this smaller bag, especially how it helps for stealth, and I think you'll love it too.