Almost any weather is good for shooting spectacular fall foliage images, including cloudy, sunny, misty, and rainy because each type of condition imparts its own magical element to your photography.
The season is short, and you don't want to let the weather interfere. Pack up your camera bag and let's get started on an autumn photo adventure!
It's in the Bag (or should be!)
There are several accessories that should be in your camera bag to aid you in capturing vibrant fall images.
If you are using something other than a specially designed camera bag for your lenses and other accessories, this is the time to get one that is large enough to safely carry your favourite equipment on your adventures.
Some of the tips in this article make use of a polarizing filter, UV filter, wide-angle lens, macro lens, telephoto lens, neutral density grad filter, and a sturdy tripod. You probably have one or more of these items in your bag, and the fall foliage season is a great reason to add another accessory or two.
Foliage Lighting
So often those spectacular foliage captures are dependent on the lighting, and in the fall you can take advantage of a variety of natural light situations.
Overcast days are thought by many to offer an incredible opportunity to capture the vibrant saturated colour of the leaves. By eliminating harsh shadows, the rich tones and colours not visible in sunlight are intensified.
Don't omit photography on rainy or misty days because wet leaves are always brighter than those reflecting sunshine and will add some glimmering images to your fall collection. A lens hood and a UV filter will protect your lens element from the rain.
On a sunny day, you will have lovely warm tones blended with autumn's gorgeous display of colour. Shadows from increased direct lighting can add to the drama of your image and increase the range of colour tones.
Whether it rains or shines, you can still get incredible foliage images. Now is the time to update your camera gear, and add new inventory to be ready for a great fall photography season.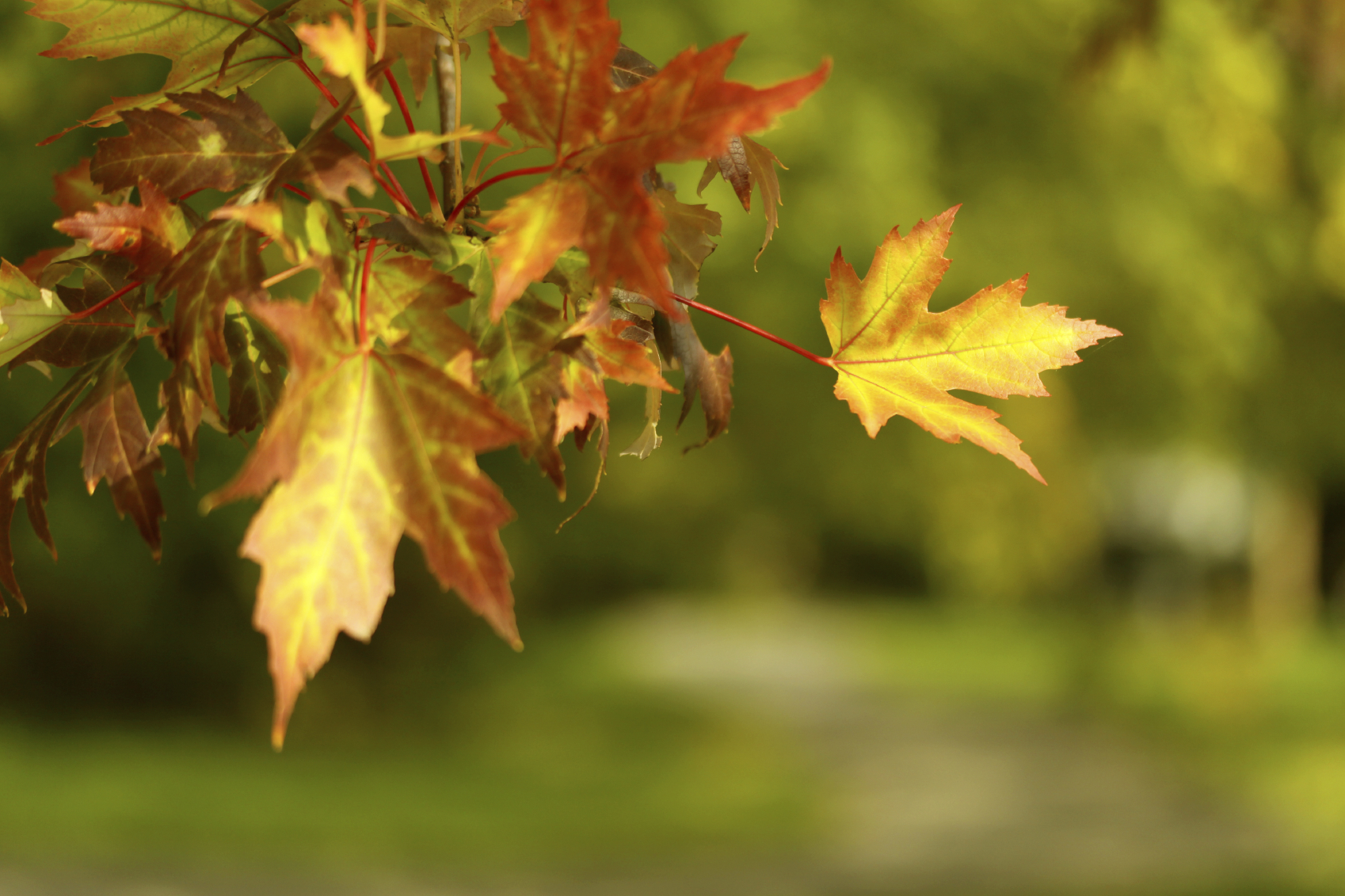 Macro Lens
Take a macro shot of some gorgeous autumn leaves. Select a few examples of different shades and arrange them randomly or individually on a textured background, such as sand, pavement, rock, or a wooden bench.
Macros of fall berries, ferns, leaves, cattails, and other beautiful plants all create gorgeous autumn memories.
Use a tripod when taking macros to prevent motion blur. You might find a little frost decorating the edges of the leaves on a cold morning that will make a stunning image before the sun reaches it and just as it does. Be careful that you don't have too many leaves in your picture.
Landscapes
A wide-angle lens and a tripod are essential for capturing wonderful autumn landscape images. This is the time a polarizing filter is useful to reduce glare and light reflecting off of leaves. The filter also gives you deeply saturated colours.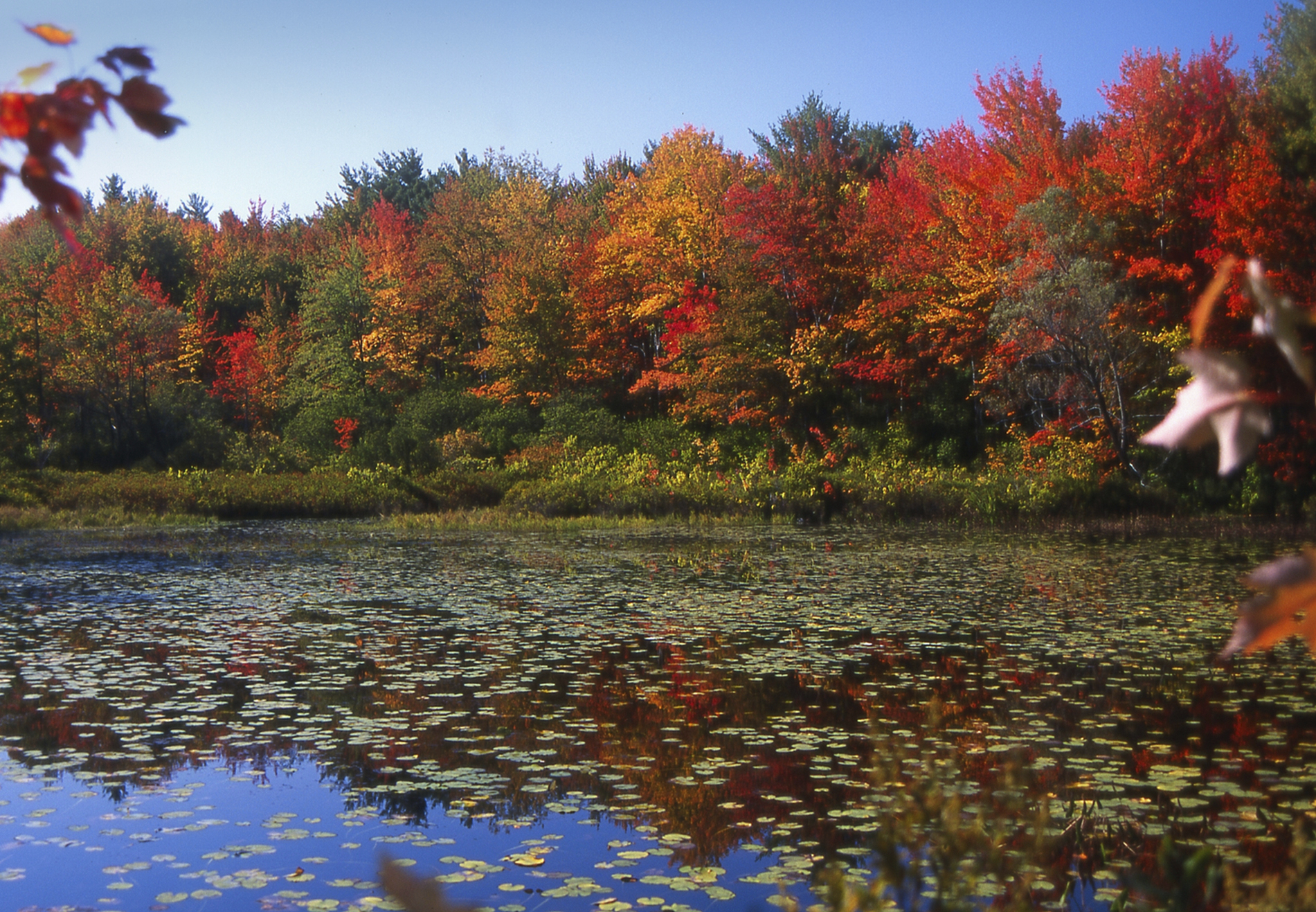 Ponds, Lakes, and Rivers
Water always provides an opportunity for capturing stunning foliage reflections. The law of physics requires reflections to be naturally darker, but using a graduated neutral density (ND) filter over the top half of the image provides more exposure to the reflection, thereby creating more balance.
Lovely foliage colour abstracts are created in water ripples as the gentle flow disrupts and distorts them. A telephoto lens will hone in on the many patterns of colour created by the water's motion.
Start Early
This fall foliage photography season can be the best ever. Make your plans early, check over your equipment and choose destinations.
If you're looking to add to your photo equipment inventory, visit us in store – we're always happy to help you with choosing the right gear!