We are this season's go-to destination for holiday gifts that impress. Find goodies and gadgets for the smartphone fanatic, novice photographer and advanced hobbyist alike. No matter the skill level, the iconic Canadian company has something in store for everyone. If you're looking for some gadgets for men in particular, have a browse over at somewhere such as the Coolest Gadgets and see if you can find something the man you're buying for, will love.

Up, up and away! The Parrot Bebop Drone ($599.99) is the perfect solution for both recreational and professional aerial photography. The ultra-light Parrot Bebop features a full HD camera with 3-axis stabilization allowing users to create smooth video from an incredible aerial perspective and capture 14 megapixel pictures with an 180° field of view. Bundled with a flying camera class from Henry'sSchool of Imaging, this gift will have users counting down until takeoff. Visit www.schoolofimaging.ca to register for a Henry's flying camera class.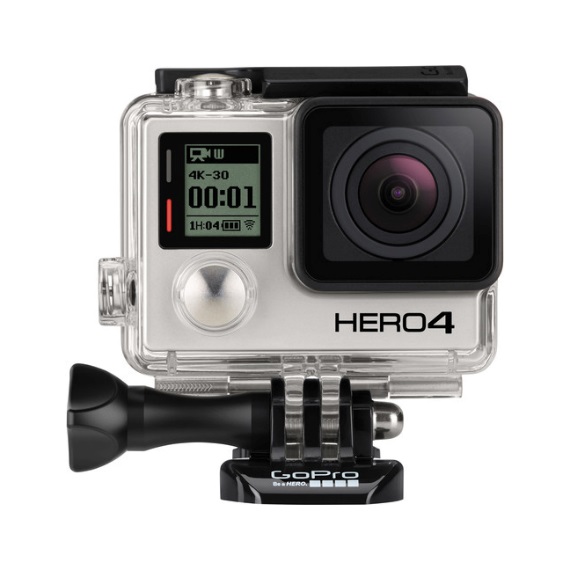 The GoPro High Definition HERO4 ($549.99) is the ultimate gift for those looking to capture adventures. The most advanced GoPro ever, it features a 2 x more powerful processor and incredible high resolution at a blistering 30 frames per second. Not for couch potatoes.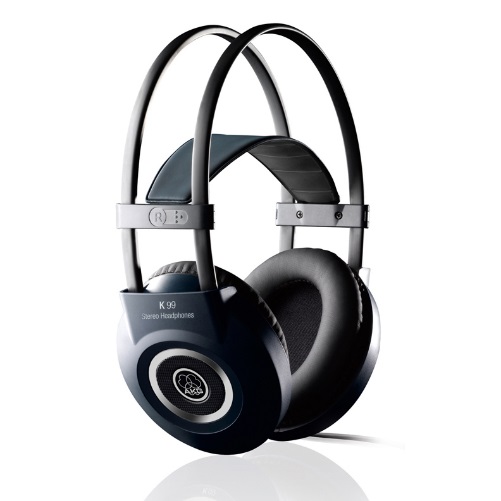 For the music lover, these AKG K99 Semi-Open Stereo Headphones ($64.99) offer optimum sound and excellent performance. Their lightweight frame and self-adjusting headband ensure the perfect fit. Soft leather ear pads house large high-performance 1.6 inch speakers for a natural, uncoloured sound.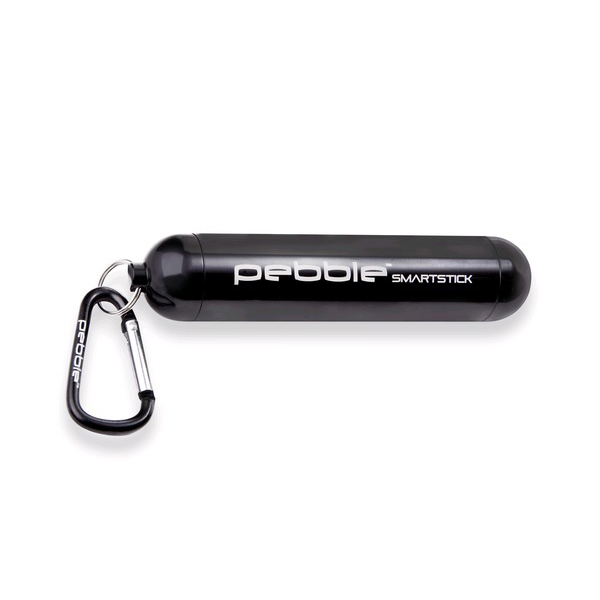 Charge devices on the go with the Veho Peble Smartstick+ ($39.99). This portable charger is packed with 2800mAh emergency battery power, enough to fully charge a smartphone or mobile device. Small, savvy and super light, it gives users the freedom to recharge whenever, wherever.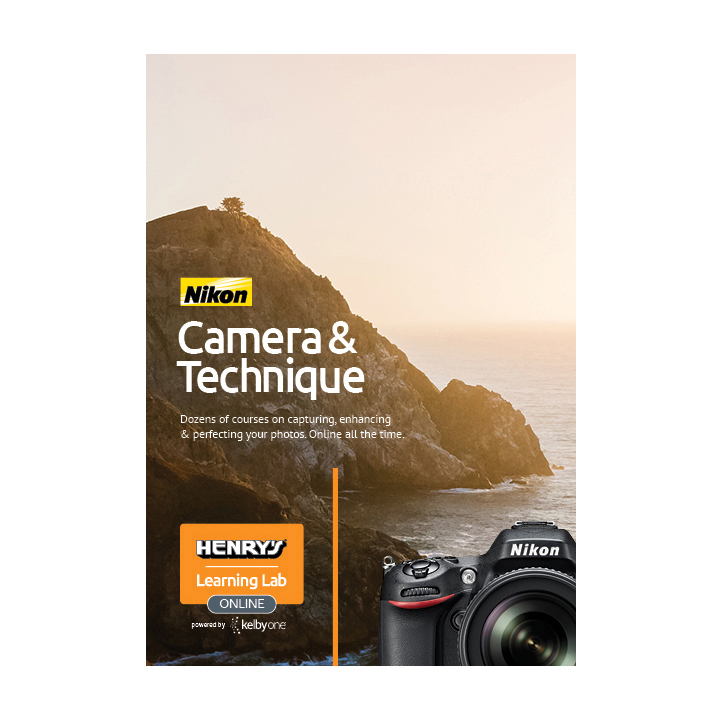 For the photographer looking to expand their skills, Henry's Learning Lab Powered by KelbyOne Annual Web Subscription ($69.99) is the gift that keeps on giving. Camera and Technique web subscriptions are tailored for both Canon and Nikon users and provide access to 22 exclusive online courses containing over 220 lessons by world-renowned photographers. Courses cover camera basics, sensor cleaning, accessories, composition and much more. With courses available online and accessible anytime throughout the subscription, students can learn on their own schedule and at their own pace.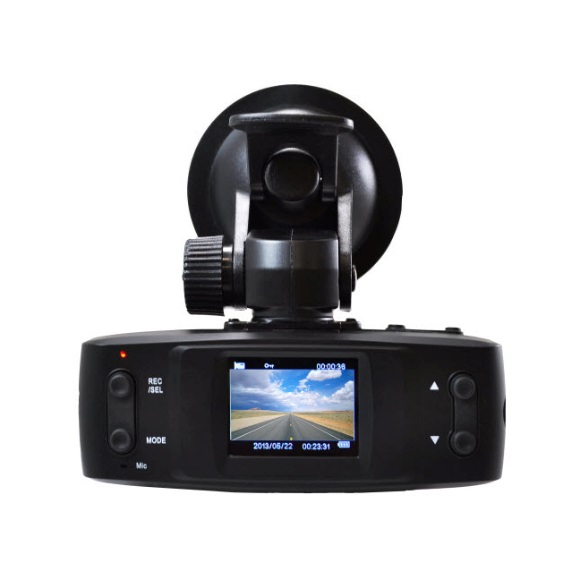 For those who believe in the credo better safe than sorry, the Security Man Carcam ($119.99) offers peace of mind and protection by recording unpredictable events while driving. The dash-mounted camera records video clips or photos automatically when the ignition turns on.
W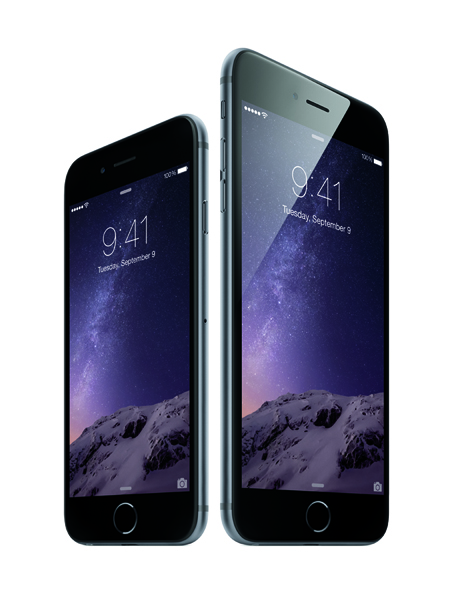 hen shopping for a new camera phone, where better to start than Henry's, Canada's largest independent photography retailer. Henry's photo experts have handpicked camera phones with incredible photography features and specs that make them ideal for aspiring "phoneographers". This season, the much anticipated apple iPhone 6 and iPhone 6 plus have hit the shelves at select Henry's locations. Larger yet thinner than previous models, they boast Retina HD displays, slo-mo and time-lapse video modes and a longer battery life. With breakthrough ID touch technology and faster wireless performance for taking and sharing amazing quality photos, the iPhone 6 and 6 plus aren't just bigger, they're better too.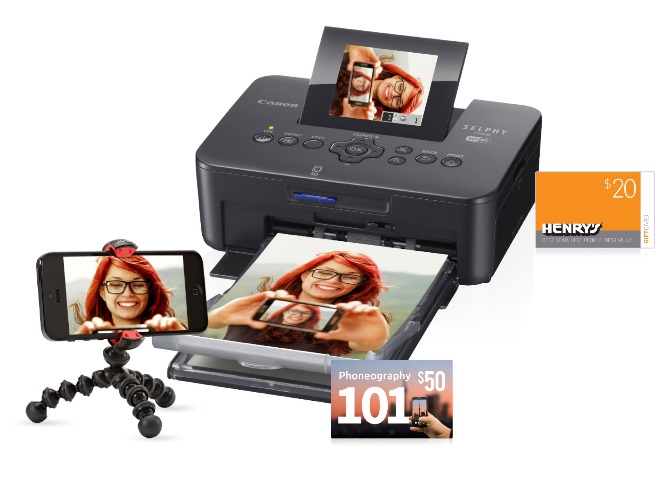 If a new smartphone is on this season's wish list, Henry's offers the hottest camera phones and a wide range of camera phone accessories curated by photography pros. Those purchasing and activating a new camera phone at Henry's can also take advantage of the $40 Phone Bundle. This bundle includes the Canon Selphy 910 Printer for wirelessly printing photos ($110 value), the Joby MPOD mini– a tripod fit for a camera phone ($20 value), a Henry's Gift Card ($20 value) and a Free Phoneography Class at Henry's School of Imaging ($50 value).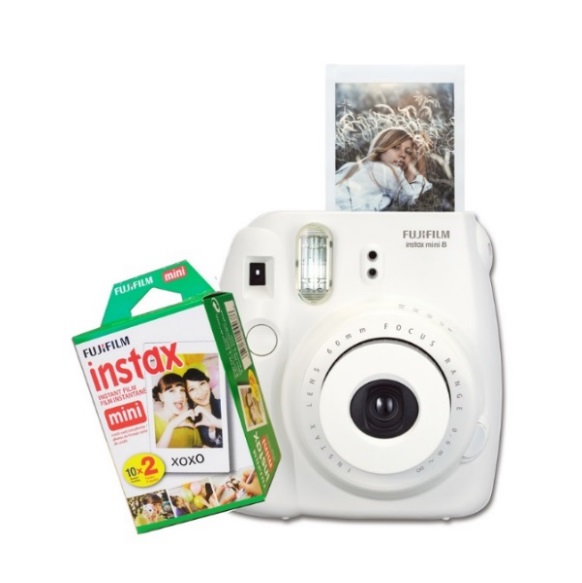 A modern-day twist on a retro classic, the Fujifilm Instax Mini 8 Camera/Film Kit ($99.99) brings the fun back to photography with its quirky look and instant souvenirs. The chic portable camera kit comes complete with credit card-sized film for instant fun.
Ain't no mountain high enough for this waterproof, shockproof and freezeproof camera. The Nikon Coolpix AW120 ($319.99) handles all that Mother Nature can throw at it, including dives up to 59 feet, temperatures as cold as 14 degrees Fahrenheit and accidental drops up to 6 feet. It can be mounted to a surfboard, clipped on a backpack or attached to a scuba tank. Built in WI-FI allows for instant photo sharing.
A pint-sized photo printer, the Canon SELPHY CP910 ($89.99) makes it effortless to print images wirelessly from a phone or tablet. So compact, it fits almost anywhere, printing 4 x 6 photos in just 47 seconds. Users simply download Canon's Easy-PhotoPrint app, choose the images they want printed and receive tangible results instantly. Use in place of a photobooth at events to capture memories on the spot.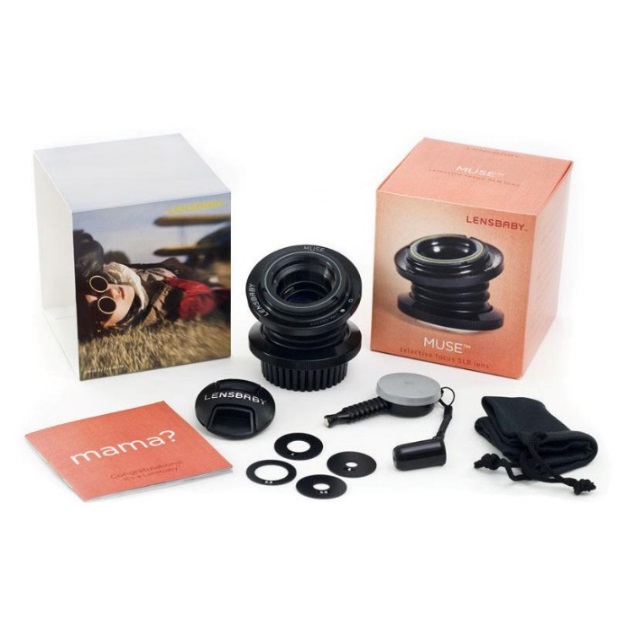 For those who see the world a little differently, the Lensbaby Muse Olympus 4/3 ($79.99) opens up a new realm of fun in focusing. Lensbaby's Optic Swap System offers photographers an almost unlimited variety of looks and styles to capture their imagination. Easy to use, the photographer focuses the Muse by compressing and bending to create a variety of different effects.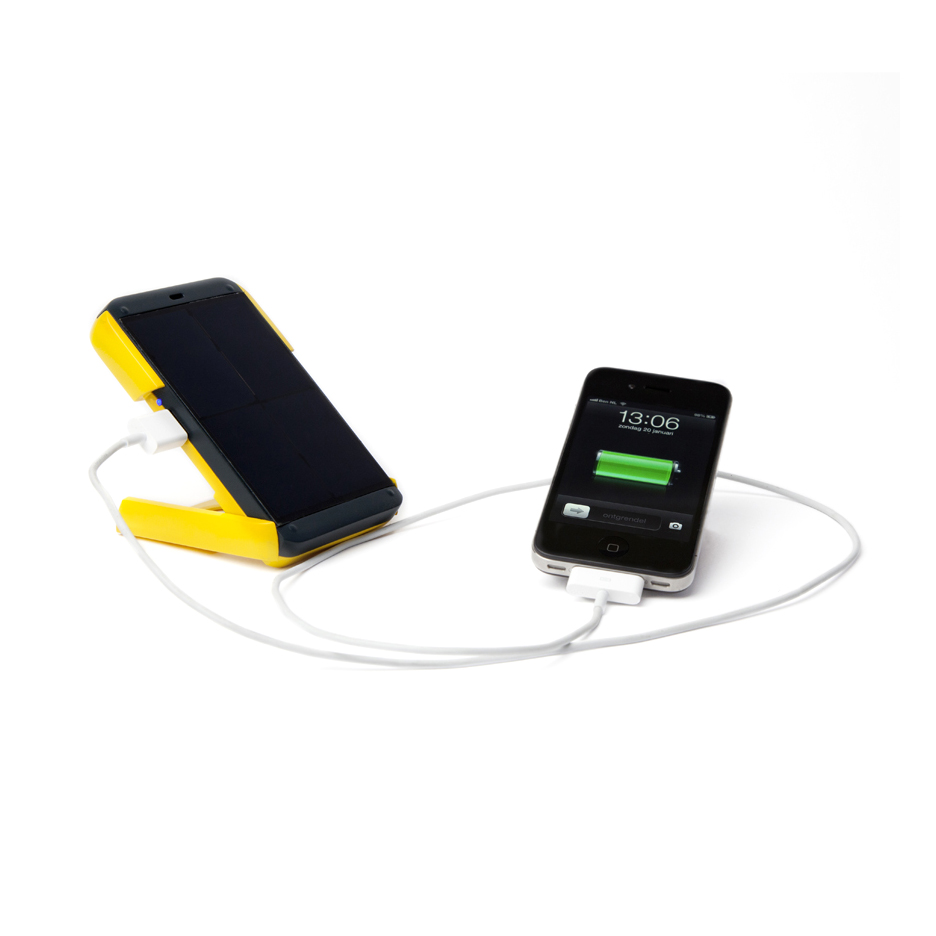 The Waka Waka Power Yellow Solar Panel/Light ($99.99) is both a light source and a charger. Capable of charging virtually any type of smart phone or small electronic device, the Waka Waka Power Yellow can also provide up to 150 hours of sustainable light. Utilizing solar energy, the device is fully charged in 12 hours.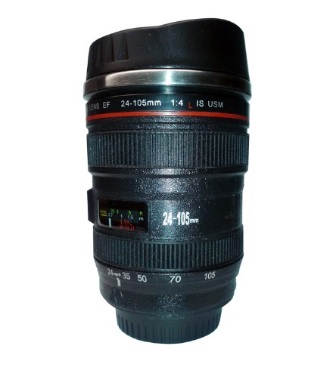 For caffeine and camera addicts, this camera lens Travel Mug ($24.99) is as stylish as it is practical. Stainless steel lined, it keeps beverages warm and resembles a 24-105mm lens, with a rubber grip for easy sipping.
The ultimate home accessory for photography lovers, this Camera Reflex Lens Wood Stool ($999.99) adds a creative touch to any space. The comfy seat can be removed for access to storage, giving photo lovers additional room for equipment or keepsakes. This 100 percent handmade item, inspired by a reflex camera lens is a truly unique conversation starter.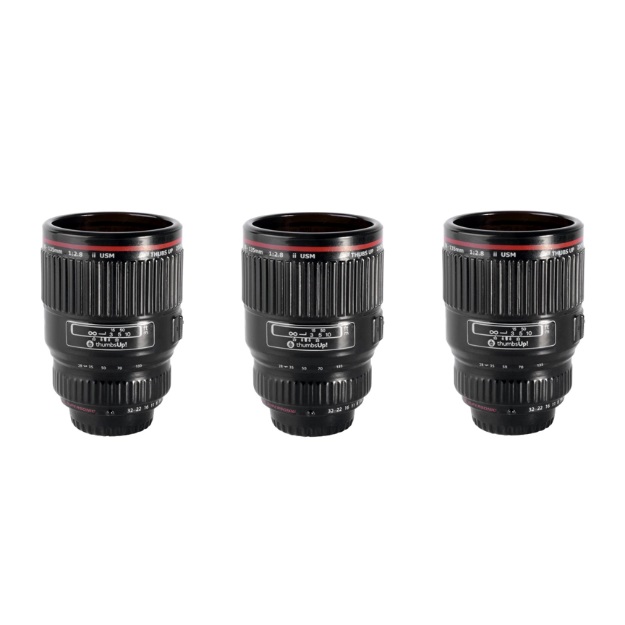 Say cheers with these Lensshot Glasses ($19.99) that are sure to liven up any party. Offered as a pack of three, this picture perfect gift gives recipients an excuse to toast to the holidays.
What's on your holiday wishlist? Share it with us in the comments!