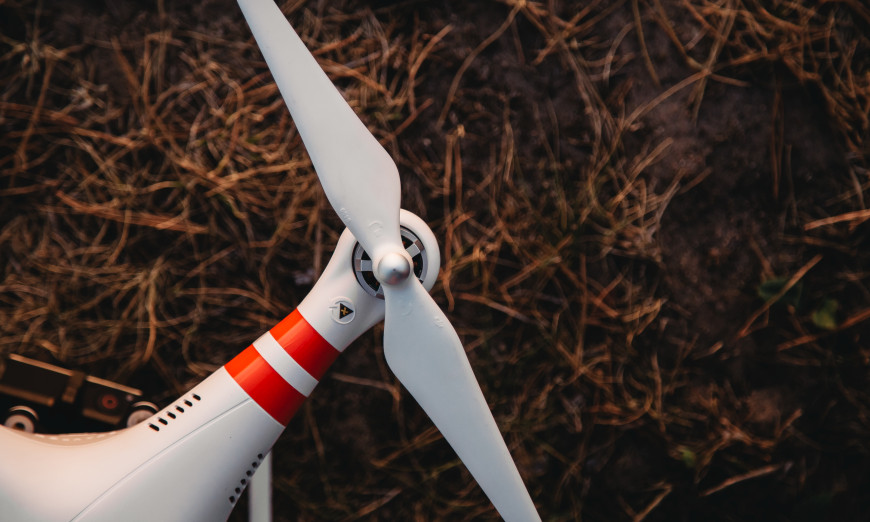 Man I remember my first drone experience. It involved a soldering gun, electrical tape and a blood sacrifice to get the darn thing to fly right and not try to embed itself in the ground. It was never as bad as those hobby store cheap helicopters that launch with the sole purpose of crashing into parts, but close.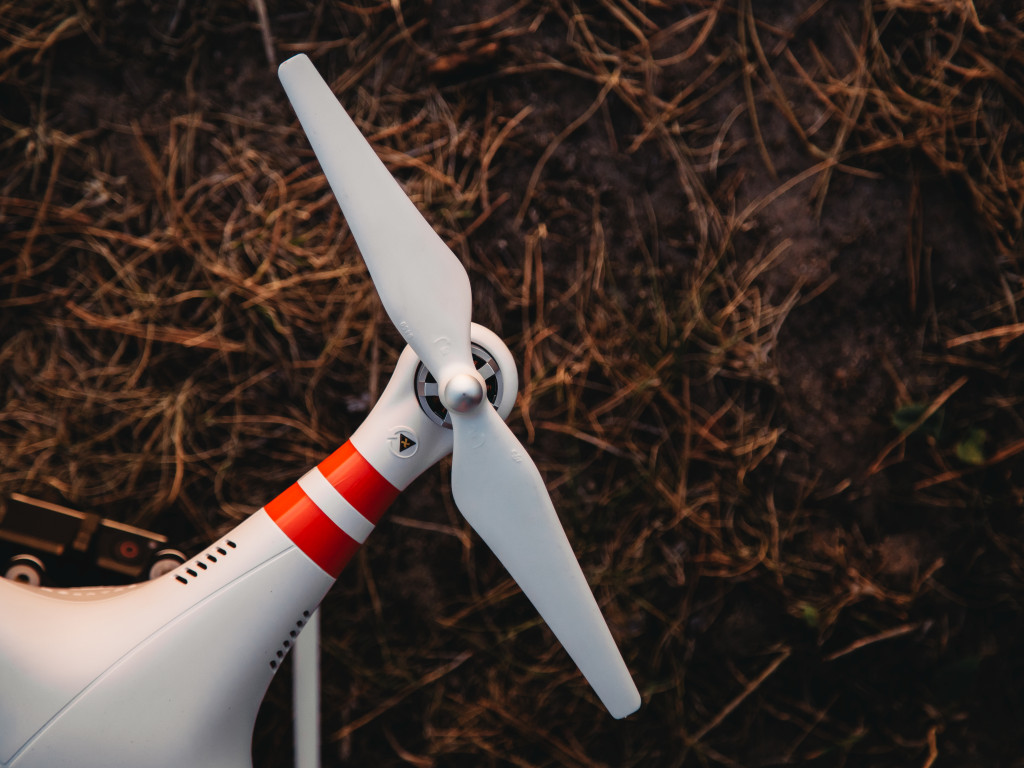 Recently, the folks at DJI, one of the best-known drone manufacturers released the Phantom 4 and I am going to use it as a framework for this article.
Flying cameras, or camera drones are very hot right now. They provide an ability to make stills and videos that otherwise would be impossible to obtain. Drones are not only used for taking photos and videos; the more time goes by, the more useful they turn out to be. I've even heard of drones being used for fishing these days! Take a look at dronesuavreport.com to see how incredibly versatile they are. However, cinematographers use camera drones for a lot of shots because the cost is far below that of renting a helicopter and camera drones can technically fly in places where a traditional helicopter could not.
A camera drone is easy to learn to fly safely. While the better units have multiple functions in their dedicated controllers, the two joysticks are the controls that one really pays attention to. The left stick controls throttle and rotation, the right stick controls flight direction. Most anyone can learn basic flight operations in under fifteen minutes.
What's In A Camera Drone?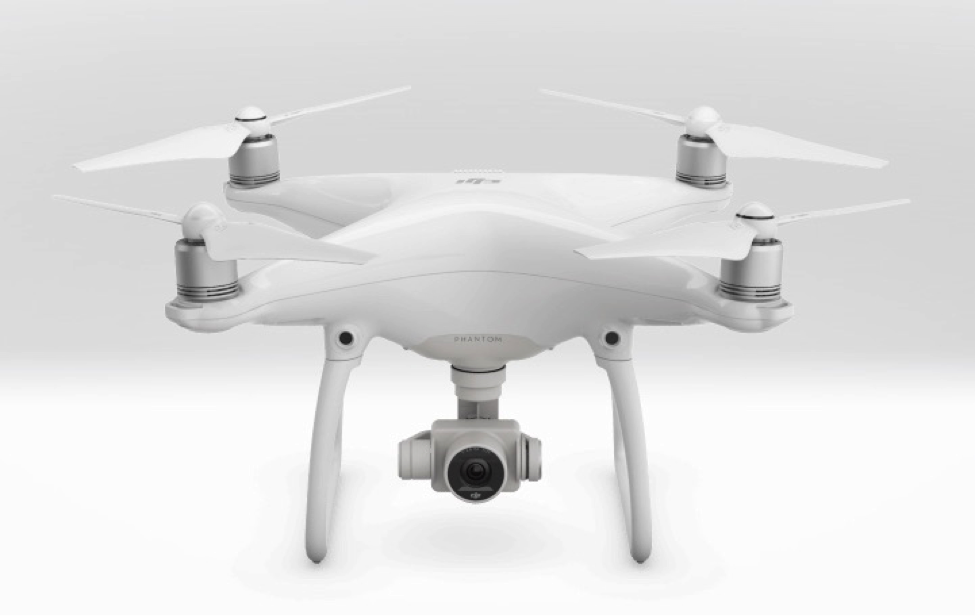 While flying is a huge amount of fun, the real takeaway from these devices is what you actually take away. In the Phantom 4 example, you get not only a 12MP still camera capable of shooting in both JPEG and DNG format RAW, you also get a true 4K video platform capable of delivering incredible quality footage. I do understand it's not really footage because we aren't spooling film but the term is one that folks understand.
The sensor is the same size as we will find in most better quality point and shoot cameras. This allows for nearly infinite depth of field, so focus issues are not a concern. The field of view is 94 degrees, the same as found in a 20mm wide angle lens on a full frame camera. Some people think that you can use a camera drone to spy on folks or zoom in but that's just not true. These are fixed focal length lenses designed to always deliver a wide field of view. They don't zoom and they don't do close-ups, so it's important to realize that everything you see on TV or in movies may not be factually true. Parents and privacy advocates should not be worried that high definition close up images are being captured by camera drones. The small sensor and wide field of view make doing so impossible.
The camera has an ISO range of 100 to 3200 for video and 100 to 1600 for stills, so provides a wide range for different lighting situations. Shutter speeds in stills range from 8 seconds to 1/8000 of a second. This is important because in addition to full auto, a camera drone like the Phantom 4 can allow for manual override of exposure settings for stills. Video is really the go to use case for a camera drone, and the Phantom 4 for example can shoot in UHD 4K at 24 and 25 frames per second, in traditional 4K at 24, 25 and 30 frames per second. The image quality of the 4K footage is amazing, although a 4K TV is needed to really see the incredible detail. When we set the unit to Full-HD or what is known as 1080p, we have the widest series of frame rates including 24, 25, 30, 48, 50, 60 and 120 frames per second. Higher frame rates mean more images and more rapid storage consumption but also means that if you want to use a slow motion effect, the final quality is excellent without jumping.
Most camera drones record to MicroSD cards. It's recommended to use at least a 32GB card and most camera drones have a maximum capability of handling a 64GB card. UHS-1 cards are very inexpensive these days so it pays to load up the largest card. Video is recorded in the standard MOV/MP4 formats so when you choose to edit your footage, most all video editors can read the footage natively without requiring time intensive transcoding operations. Apple includes iMovie at no cost with the Macintosh and Microsoft still makes Movie Maker available for download as one of its Essentials components. Both will allow you to edit your footage and do titling to make your cinematic epics interesting.
Flight times on most drones is between 20-25 minutes on a charge, but the Phantom 4 takes this out to 28 minutes. Charging a battery takes just over an hour, and spare batteries are a good add-on.
Today's better camera drones will use a GPS/GLONASS based positioning system for flight control accuracy and to enable emergency failsafe capabilities such as Auto Return to Home. Some also include optical lens based positioning systems and / or sonar systems for situations where GPS is not available. If you have an Apple iPhone or iPad or Android capable phone or tablet, there is a control app for your device and the device will clip onto the device flight controller. This provides you with a first person view (FPV) of what the camera is seeing along with all the flight telemetry information you will need for safe flight operations.
The Phantom 4 is the first consumer drone to offer obstacle avoidance. This innovative system uses a series of optical cameras to detect obstacles in the flight path and to cause corrections to be made to avoid collisions even if the pilot is not responsive to the danger.
Where Can I Fly?
Here in Canada, we have strong guidelines on flight operations. These guidelines are constantly reviewed and enhanced by the good people at Transport Canada. They have a website at Canada.ca/drone-safety that has excellent downloadable PDFs that explain the rules for flight.
Exemptions define where and when we can fly as well as the expectations placed on pilots. As the creator and educator of the Henry's Learning Lab Camera Drone Safety Class, I am always pleased to see new and experienced pilots wishing to learn to fly safe and within the law. It is sad to see though that so many people and even businesses break the law on a regular basis through ignorance or a "it doesn't apply to me" attitude. Perhaps down the line they may need to seek out a civil litigation lawyer Denver has to offer to help them deal with these consequences, as the laws are fairly strict. Such actions will only make it harder on all of us, so we encourage all drone owners to understand the rules of flight.
Most camera drones today have incredible range. However for safety reasons, Transport Canada defines a maximum altitude ceiling of 90m and requires that pilots maintain visual contact with their aircraft at all times. Trust me when I say that at 90m these small devices become very difficult to resolve with the naked eye. It's also important to note that visual contact means eye to aircraft. We are not permitted to fly our units using the FPV as our sole or primary flight information resource.
Below you will find links to three documents from Transport Canada that clarify the rules for safe flight.
The first document is the basic exemption sheet. If you can satisfy the exemptions, no permit is required.
The Do's and Don'ts for Flying Your Drone Safely and Legally (PDF)
The second document is a flow chart to help you determine when and if a Special Flight Operations Certificate is required.
Do You Need Permission from Transport Canada to Fly an Unmanned Aircraft? (PDF)
The third document pertains to the Special Flight Operations Certificate itself.
About Transport Canada's Special Flight Operations Certificate
You can also download a free Pre-Flight Safety Checklist from Henrys.com.
Flying a camera drone is an incredible experience and can take your photography and videography to new places. It's easier than ever to fly today, and the camera drone space is robust and mature. Take a look at this different way of seeing, it might be exactly what you are looking for.
Until next time, peace.