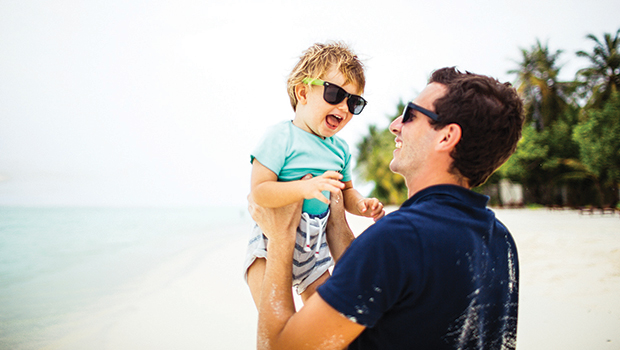 Sunny days are still here! Let's make the most of them by getting outside and memorializing them. Our phones and cameras are crammed with un-shareable photos of headless family members and bad lighting, so it's time to pay some attention to quality not quantity and create shots that you will be proud to post now and look back on later. We have a few tips to get you started:
Get Down To Their Level
If you're photographing kids, get down on your knees and snap some shots from their perspective. Also, don't be afraid to get silly; make some faces and funny noises. If the kids don't want to sit and smile, don't force it! Let them act like themselves, have some fun, and be prepared to capture the shot when it happens.
Get In The Shot
There's nothing worse than coming back from a weekend trip or a holiday and realizing that you're not in any of the pictures because you were behind the camera the entire time. Bring a small tripod or even a selfie stick to make it easy for you to get in the shot with your family, and use your camera's self-timer and burst mode to make sure you capture everybody's best angle.
Lighting Is Key
Photography is all about light, and your camera's little built-in flash might be more useful than you think. While a small flash won't be powerful enough to light up a dark concert, it's actually perfect for filling in harsh shadows on a sunny day. When the sun is high in the sky, force your flash on and watch as it magically balances out the glare and produces even lighting across the face and you will even add professional-looking "catch lights" to your subjects' eyes.
Find out about more ways to learn to get a better shot, online and in-class, by visiting LearningLab.ca.
We Recommend…