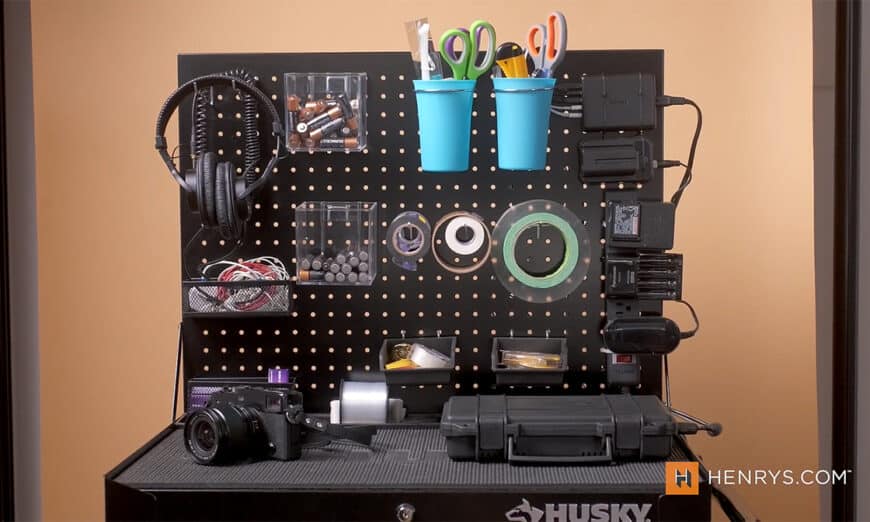 Since the dawn of time, there has been one issue plaguing creatives of all kinds: remembering where you left that thing that you need. Along with that, charging batteries, storing cables, and having the right tape on hand can be added to the list.
Earlier this year, I decided to tackle this problem once and for all and build something for my office that would just put my mind at ease. Here's a look at how I built my personal creator station for my office, which takes care of all the little things to help me work more efficiently.
Customizing the Unit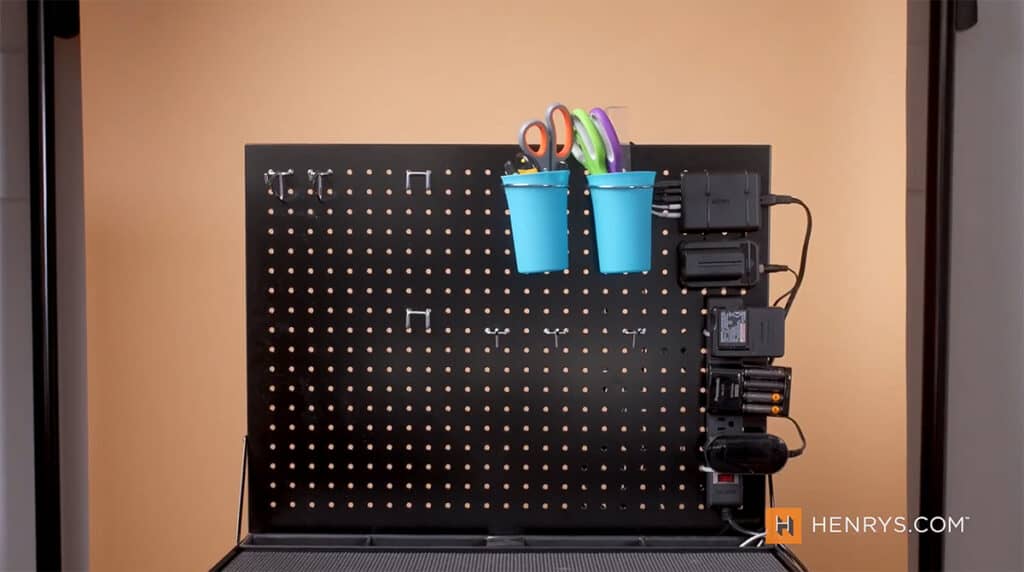 It all started with a deal on a Husky tool drawer. With the core piece secured, it was a matter of mapping out how I would customize this unit and make it work for me. Putting together the drawer was the easiest part; most of the time was really about placement. I wanted to have one side of the pegboard dedicated to charging every type of battery and accessory I have and utilize the remaining space for key tools and accessories.
This drawer actually has a power bar built right into it, but I have plugged in my own power bar with the necessary chargers and a USB charging hub with a high wattage. The result is an easily accessible charging station that will eliminate stress, a maze of tangled cords, and frustration!
Next, I found some hangers and holders online and started playing around with them to see which layout worked best for what I wanted. I needed space for scissors, a ton of tape and batteries, zip ties, knives, cables, headphones, tools, gum, mount, and, did I say tape?! Through some trial and error, I finally got to a setup that made me happy.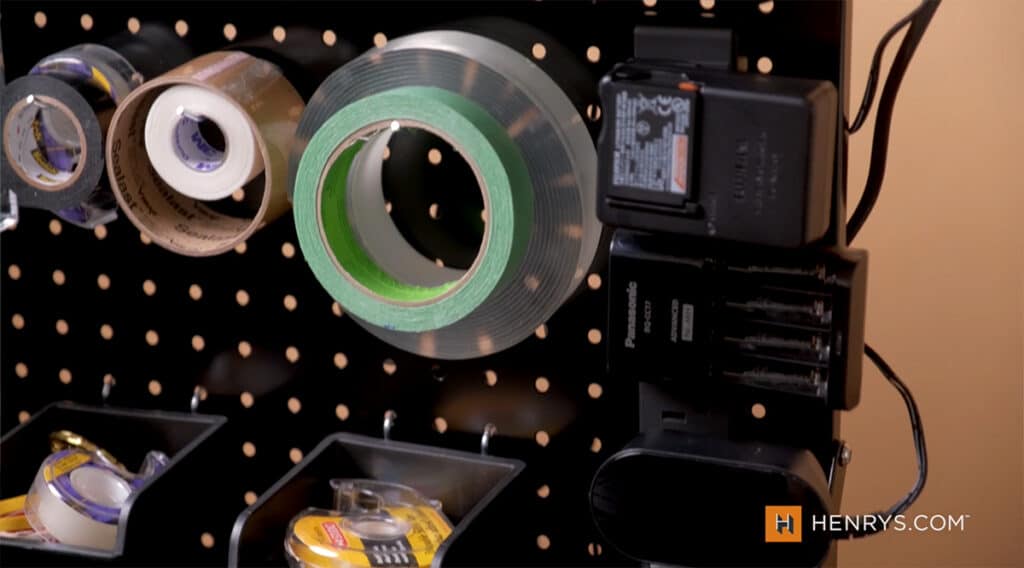 Experimenting with the Project
So why did I select these specific pieces? This is just what felt right for me at the time, and that's where I encourage you to have fun with this. Make it your own to suit your needs and your budget, and be sure to share some of your creations with us. We'd love to see what your current setup or new setup looks like!
At the end of the day, you've got a piece of furniture that pays back more dividends than Gamespot, while prioritizing function over form. Most of the time, this sits in the corner charging my gear, but every so often I'll wheel it out as a tethering table when shooting portraits or recording podcasts to manage all the tools.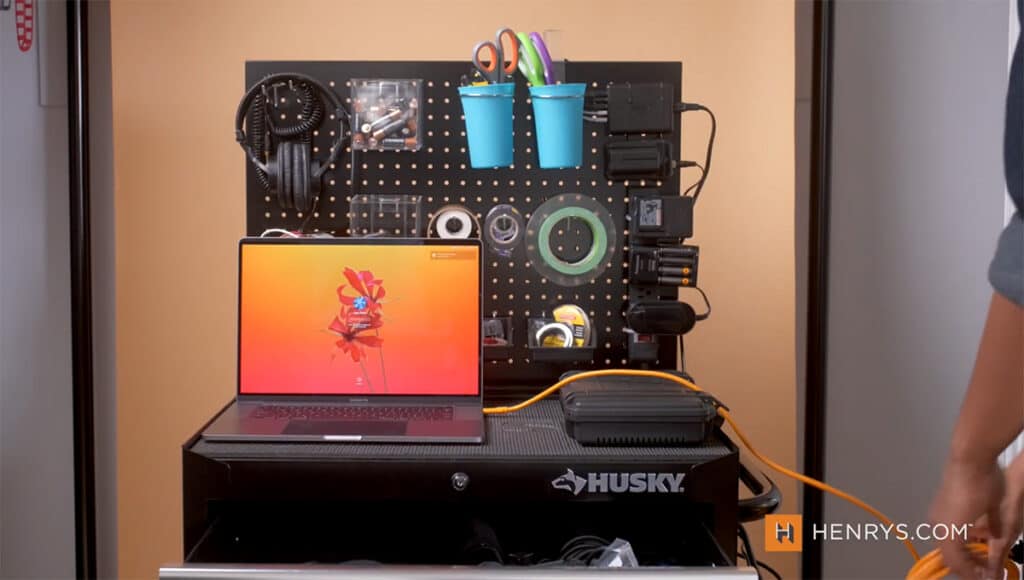 Share Your Setup!

This station has become incredibly valuable, and it wasn't even on my radar a few months ago. So with that said, see if this may work for you. If not exactly, there may be elements here you can take and create for yourself. If you've built something cool, be sure to tag us on social with @HenrysCamera so we can see and share it as well.