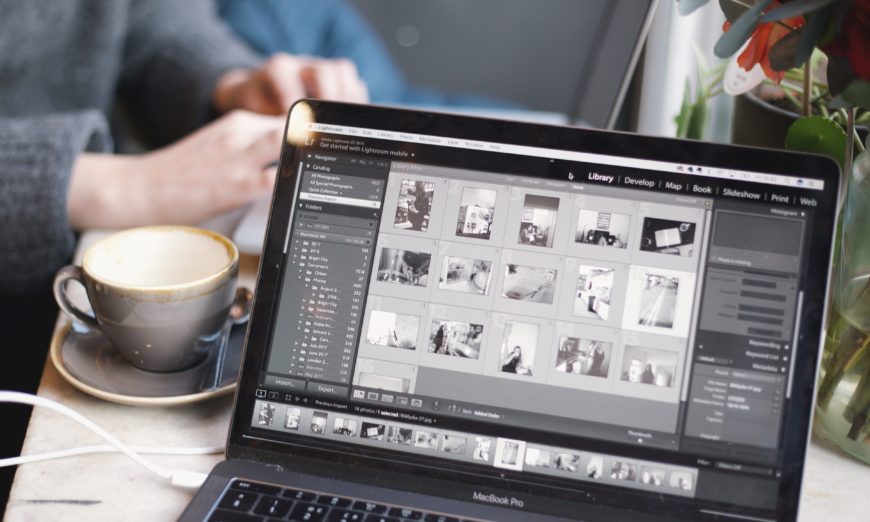 As a photo and video instructor, I get the opportunity to meet folks who are at different places on their creative journey. At some point, most come to the juncture where they want their finished work to be more than what comes straight out of the camera. In this first of two articles, we will take a look at the rationale and options for still photographers, who are, or are considering moving into making their images better through post-processing functions.
Why Post-Process at All?
Given the excellent results available from modern cameras, why would anyone want to go into the digital darkroom at all? Isn't it just fakery and making things unreal? Isn't this a long process with lots of involved steps?
The answer is simply that it's a step in creating a finished work. The step does not have to be reality altering, but when applied simply and smoothly, you can obtain results that the in-camera processing will never deliver, and that you might even like better.
The important thing to learn up front, is that there is no one way, or one right answer. You were creative in making the shot, and this is where you finish it so it pleases you.
Isn't Post-Processing for RAW Only?
I'm not sure where this misunderstanding started. Post-processing can work with JPEG or RAW files. A RAW file has a lot more information in it, so you have much more latitude available, and ultimately a better quality finished image, but that does not mean that you cannot finish a JPEG. Many camera makers work very hard on their JPEG processing in camera, but this does not mean that you cannot make it look better yourself.
Do I Have to Use a Computer?
For anyone who has used any kind of photo-oriented social media, you already know that you can perform digital darkroom work on your phone or a tablet, as well as on a computer. A computer brings the benefit of a larger screen, making things easier to see and giving you more fine control, but there are applications for your smart device that can still do a great job. Many camera makers now incorporate Wi-Fi into their cameras. You can quickly transfer JPEGs from your camera to your smart device, allowing it to become a very powerful, yet very portable digital darkroom.
What Do You Mean by Post-Processing?
Post-processing is simply making adjustments to how the image looks. This can be something as simple, yet as powerful, as cropping an image to focus viewer attention and remove distractions, to manipulating the exposure, the colour, the highlights, the shadows and the overall sharpness of the image. All images will benefit from some level of post-processing.
The most recent trends in post-processing software development is the idea of the "preset". These have been common in social media for a long time where they gained a lot of traction in services like Instagram and Google Photos. Rather than having to learn all the ins and outs, many users found scrolling through some presets and then applying one that they liked to be a way to improve their images.
Our digital darkroom options today include lots of presets to get you going quickly either as your end point, or merely as a place to start as you experiment with different sliders and settings. Some applications call presets-filters. It's the same thing. If you remember that there is no "right" answer, this experimentation can be a lot of fun.
Options to Consider
Smartphone or Tablet
There are literally hundreds of options available on smart devices, but I will suggest a couple for you to try out.
Photo Editor by Aviary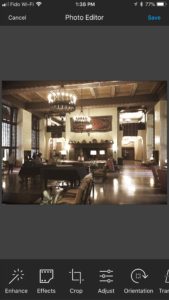 This is a very simple-to-use photo editor, designed for the smartphone and tablet. It offers a nice selection of presets or filters as well as a massive amount of granular control.
Lightroom CC
While Lightroom Classic CC remains a staple on the computer desktop, their web/smart device/basic desktop version is a terrific starting point into the digital darkroom. With the new Profiles feature, there are now a large number of great preset looks to work with along with Adobe's proven granular functionality.
Figure 1: Aviary Editor on the iPhone
Desktop Computer
Desktop applications typically come in two forms, what we call a perpetual license, and what is commonly known as a subscription where you pay for the service monthly, and if you stop paying, the service becomes unavailable. All the listed options are available for Windows and Macintosh computers.
Adobe Lightroom Classic CC – Subscription
Lightroom is the 800 pound gorilla in the room. More pros use Lightroom than any other tool and as its functionality has expanded over the years, function previously limited to complex editing tools has become incredibly easy to use. There are more training materials available for Lightroom, including Henry's Learning Lab courses, than any other product.
Luminar – Perpetual
Luminar is a product of Skylum, formerly Macphun and is a very powerful editor with an extensive set of preset looks. Luminar does offer great strength in granular editing, but the design is very much oriented to the fast application and tuning of great looking presets.
ON1 Photo RAW 2018 – Perpetual
ON1 software has been building editing software for a long time. In the last couple of years, they have been working on their own completely stand-alone offering instead of just being a plug-in to Lightroom and Photoshop. There are a great many nice-looking presets, as well as enormous levels of granular control.
Conclusions
There are many more applications for you to look at. I have listed those that I have found to be very fast to get started with, have good tutorials and are not overly demanding about having a specific workflow.
If you have questions about this or any other subject, please leave a comment below.
Until next time, peace.