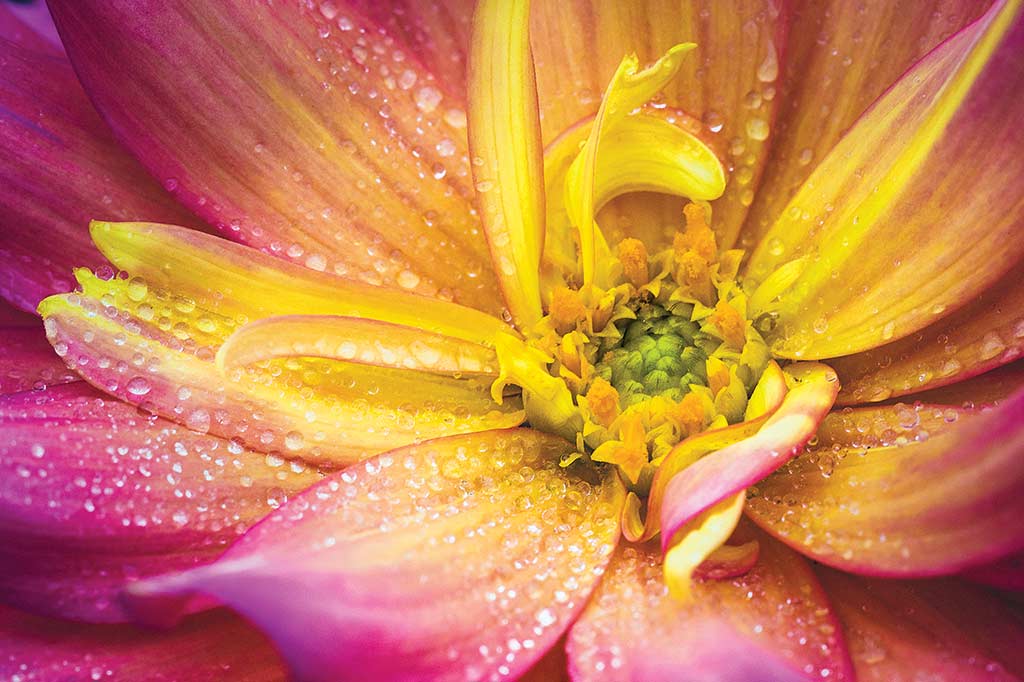 Grab your gear and get shooting at these six gorgeous Canadian gardens
by VICKIE REICHARDT
The stunning stamens, the cascade of colours, an interesting insect perched on a petal – flowers can make for spectacular photo subjects. Here are six of the best spots across Canada to snap some beautiful blooms.
ANNAPOLIS ROYAL HISTORIC GARDENS
Annapolis Royal, Nova Scotia
Part history lesson, part botanical utopia, these gardens' 17 acres of flowers, trees and ornamental grasses are just two hours outside of Halifax. Explore the Victorian Garden's 3,000 annuals; see the Maritimes' largest collection of roses; or train your lens on an array of hydrangeas, day lilies, azaleas and rhododendrons. (historicgardens.com)
CENTRAL EXPERIMENTAL FARM
Ottawa, Ontario
Home to the federal Department of Agriculture's research facility, the farm also features an arboretum, a tropical greenhouse, and eight acres of ornamental gardens, showcasing 100 types of irises, 125 varieties of lilacs and more.(agr.gc.ca)
ALLAN GARDENS
Toronto, Ontario
Who says you need to venture out of the city – or even outdoors – to see fabulous flowers? This indoor wonderland in the heart of downtown Toronto is made up of six different greenhouses spanning a total of more than 16,000 square feet, each one housing a different climate region's plants and flowers, from orchids and begonias to cacti and succulents. The staff know how to propagate succulents too or some of the other plants, and there are certain ways to carry this out. This is so they can keep the supply of succulents going. (toronto.ca)
ROYAL BOTANICAL GARDENS
Burlington, Ontario
The "RBG" is Canada's largest botanical garden and sits on a whopping 2,700 acres. While here, you can check out the world's most diverse collection of lilac species and cultivars; see 3,000 rose bushes; walk 32 km of trails; or just snap pollinators at the Helen M. Kippax Garden. (rbg.ca)
ASSINIBOINE PARK
Winnipeg, Manitoba
Spanning 1,100 acres, Assiniboine is home to multiple themed gardens, including a three-acre English garden featuring thousands of colourful perennials and annuals, and the Garden of Life, where some 3,000 flowers have been planted to honour organ donors. (assiniboinepark.ca)
VanDUSEN BOTANICAL GARDEN
Vancouver, British Columbia
In addition to the Bloedel Conservatory – home to 500 species of plants and tropical flowers, as well as 100 free-flying exotic birds – this 55-acre floral oasis also plays host to the annual
"This article originally appeared in Spring 2018 of The Lens."