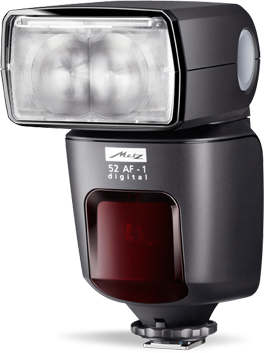 When it comes to off camera flash photography, making the right gear choices makes a world of difference. Often, you'll find yourself playing with a delicate balance between power, versatility, functionality, and just plain ease of use. For the speed light photographer, the Metz 52 AF-1 is a great choice for quick and easy on-the-go portraits, or even more advanced setups.
With a maximum guide number of 52 at ISO 100, power should not be an issue when it comes to most shots. Add the swivelling head, and you have a very capable flash that performs just as you would expect any first-party branded flash unit to.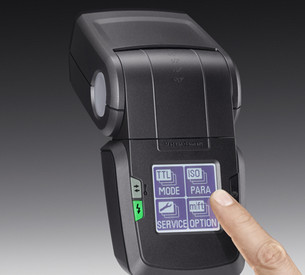 What I really like about this line of flash units, however, is instead of having to fumble with dials and controls, the 52 AF-1 instead uses an illuminated touch screen. WIth direct access to any of the required functions, the learning curve is no longer as steep as one might expect, and it now makes it much easier to change settings on the fly.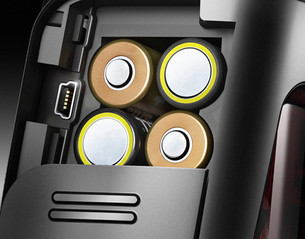 Of course, as technology advances, so too will some of the functions and performance of your flash unit. This one includes a built in USB interface that makes it incredibly easy to upgrade the flash's firmware with new versions as they become available, simply by connecting it to your computer. This way, you can ensure that your new gear will always be fully compatible!
The best part is that The Metz 52 AF-1 comes in five different versions for compatibility with many of the major camera manufacturers: Canon, Nikon, Sony, Olympus/Panasonic, and Pentax.
Win a Metz 52 AF-1 Flash Unit!
To win your own, all you have to do is LIKE this post on Facebook. Yep, it's that easy.
(If you don't use Facebook, you can enter by sending an email to contests@henrys.com with the subject "Win a Metz 52 AF-1". In the email, please include your full name, email address, and phone number.)
By entering through any of the above methods, you indicate that you have read and agree to the terms and conditions of the contest.