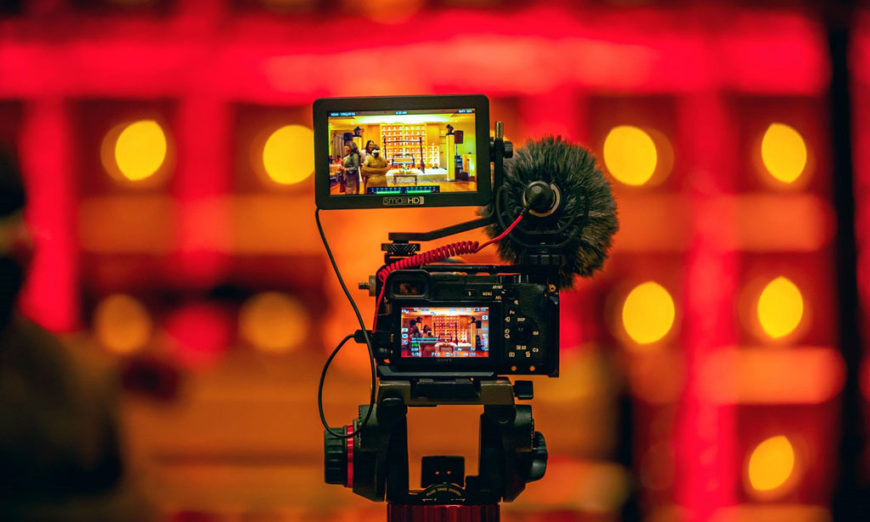 Video, as I have noted before, is the only growing element of the creative visual arts. All other modes are either flat or in decline. Fortunately, odds are excellent that you already have a camera that is capable of shooting high-quality video. When I ask folks why they don't shoot video with their digital camera, very common answers-from those who have actually tried it are that the LCD screen is positioned awkwardly, is too small or is hard to see in bright light. I agree 100% and I will go so far as to say that these are all true.
The Problem with the On-Camera LCD
There are actually many problems with an on-camera LCD. The screen is small and not particularly bright. It gets covered in smears and fingerprints and every other piece of detritus. It's often in a position requiring elastic or rubberized spines to be able to maintain a consistent position while shooting. If your camera is on a tripod or monopod, the LCD may be too low or too high for you to see easily, and even at small distances, it's impossible to judge the shot.
Some Other Challenges
We know that autofocus when shooting video is sometimes inconsistent. Some cameras have superb and very fast AF in video, but for most, there's a lot of hunting and pecking going on. For a lot of us, we are the camera operator, the director, the producer, the sound recordist and the person who cleans up, so we cannot handle massive rigs at high cost to hold all this gear. We don't have separate people to pull focus and do all the other things that professional film organizations can do. We need to be able to work fast and have all the necessary tools at hand in one place that we can see.
The Dedicated Display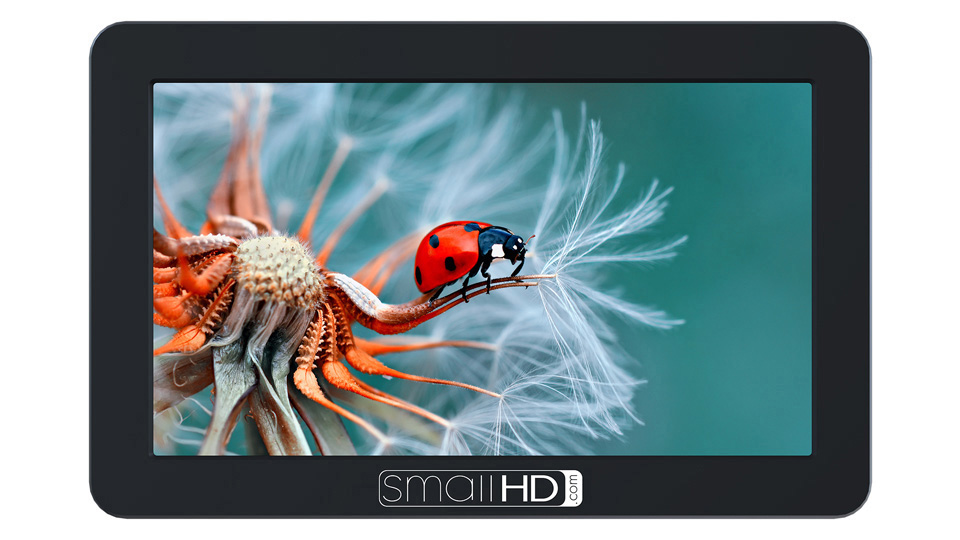 Figure 1: SmallHD FOCUS
All of our cameras today can push their video signal out of the HDMI port via something like these HDMI cables. Most can push clean HDMI, meaning the image has no information overlays. If your camera cannot do clean HDMI, your video signal will not be optimal.
I've used a number of external displays from small camera mounted units to large cart mounted units, and for most of us, who do run-and-gun shooting, a small HDMI display is the way to go.
At least it's the way to go, if it solves the problems of legibility, brightness and having the right tools built in.
In this piece, I am going to focus attention on field HDMI monitors that are not part of external recorders. External recorders are awesome but are not inexpensive. They add weight, need a fair bit of power and you still have to add storage on top of them. I will cover those in a different article.
What to Look For in an HDMI Field Monitor
Although a good HDMI field monitor should be flexible for positioning, you want a wide viewing angle to allow more than one person to check shots or playback. A wide viewing angle is really important for this.
You will want a bright display. We aren't all shooting in a studio that has controlled light. The measurement for screen brightness uses Nits. You want as many of them as possible. You can always turn down a too bright screen, but a screen that washes out has no value. Depending on the monitor that you choose, there may be a sun shade or hood available separately for it.
You're going to want tools as well. While many cameras have some exposure and focus tools built in, specifically zebras and focus peaking, they are often passable at best and very hard to see on the small LCD. A proper field monitor includes these tools and makes them configurable for different IRE levels and different peaking edge colouration. You also want to be able to turn these on and off with a tap, not by doing a swan dive into some convoluted menu system.
Many still photographers leverage the power of the JPEG, based on the camera's histogram to warn themselves of under or over exposure. Once you use a waveform monitor, you'll wish it existed for stills. Unlike the histogram which shows luminosity distribution across an entire image, a waveform shows you the luminosity and/or colour for every vertical line of pixels across the sensor. Not only can you judge your exposure, you will know where you have blown highlights or blocked up blacks.
You may also get additional scopes in your field HDMI monitor like a vectorscope to help you keep skin tones in line, or an RGB parade which will show you specifically how your image is made up left to right from the three primary colours of light.
You may be familiar with these tools from your video post-processing experience, but if you are not shooting in one of the Cinema RAW formats, your ability to alter after the shoot is limited. Why not see what's happening while you are shooting so you can adjust and correct while you are on set or on-site?
A very strong trend among serious videographers is to shoot in LOG format. LOG formats are specific to the camera and sensor, and some cameras, such as Sony can offer multiple LOG options. The beauty of shooting in LOG is massive dynamic range is available to whomever does the colour correction work in post-processing. A good colourist can make or break your video. Fortunately, there are post-processing editors such as DaVinci Resolve that bring Hollywood level colour tools to the home or small studio computer. The single user version of DaVinci Resolve is free. If you are editing and have not tried Resolve, you are missing out on one of the most highly rated and professionally used colour tools out there.
The thing to remember is that when you shoot in LOG, everything looks very flat and without contrast. Thus, you want your field HDMI monitor to be able to locally support LUTs. A LUT, or Look Up Table, provides a quick colour correction to the log footage to give an idea of what a finished project might look like – you can find the best LUTs for Premiere Pro here if you're interested. Different LUTs provide different looks. If you've ever watched TV or a movie, you have seen LUTs and may even have known that you were seeing one. A field HDMI monitor should support LUTs, probably have some common ones built in, and also allow for the loading of custom LUTs to the display.
Sounds Complicated-What Do I Buy?
A few years ago, a colleague in Chicago, told me that I was missing out if I was not using field HDMI monitors from SmallHD. I had an investment in a field monitor at the time and was not in the position to replace it, despite that dollar for dollar, the SmallHD units sounded a lot more useful.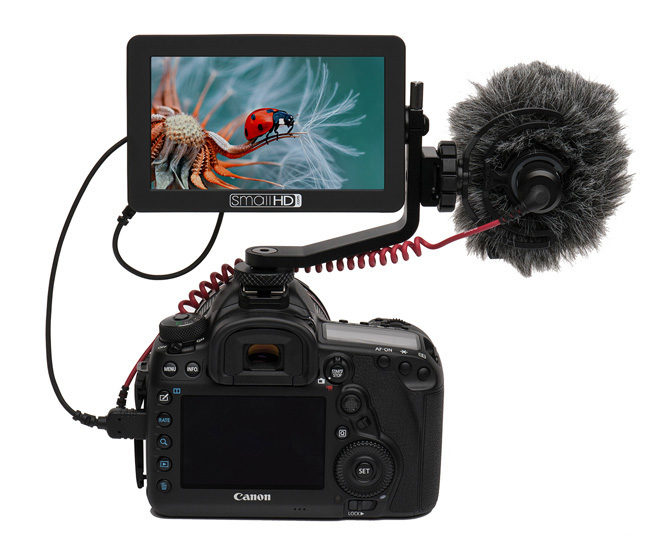 Figure 2: SmallHD FOCUS on mount with accessory microphone
The SmallHD FOCUS can be bought to use the big NP-F970 Sony batteries, or the smaller batteries used in Canon and Nikon cameras. Carrying extra batteries is a pain, and I already had a number of the big Sony batteries for a different field monitor as well as for some LED lights. I have the SmallHD FOCUS. The SmallHD FOCUS comes with a hot shoe mount frame to make it easy to mount the tilting display to the camera. Since it is tapped on three edges for ¼"–20, I could also mount it to a camera cage where I needed the Field Monitor and an external microphone and focus assist light. The mount included with the unit includes an additional cold shoe to hold an on-camera microphone such as a RØDE Stereo VideoMic.
The SmallHD FOCUS is lightweight and driven by a super intuitive touch screen interface. It's fast to use, great on battery life and bright enough to use in the sun. There is a sun shade available for it, and I would recommend that be added as it's only about $28 CAD. It does not come with batteries, but these are readily available.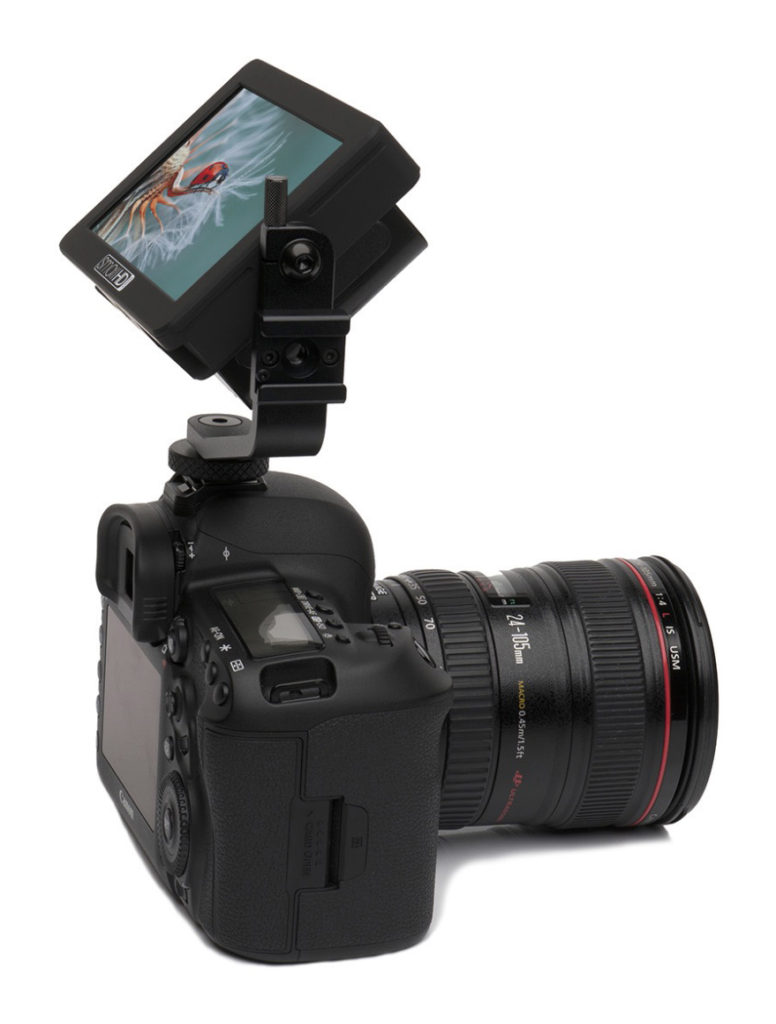 Figure 3: Benefits of a large flexible position display
All the things that are issues with the LCD are completely addressed with the SmallHD FOCUS. The tools are superb, the LUT support is fabulous, the Waveform and other meters are extremely fast, and everything is turned on or off with a tap of the touch screen. It's absolutely the best small field monitor that I have ever used and at about $650 CAD for the 5? touch screen version, in my opinion, a superb value.
I have placed all my attention so far on cameras that use HDMI out. If however, your camera uses only SDI out, there is a low cost alternative as well. The Lilliput Q5 gives you both HDMI and SDI inputs in a very nice little field monitor. I have not had hands-on experience with the Lilliput line to the level that I have with SmallHD, but it looks like a terrific companion to an SDI out pro camera.
Conclusions
The question is not whether you can get by without an HDMI Field Monitor but why you would consider going without. I promise that once you try one of these SmallHD FOCUS field monitors you will wonder how you got good looking video before. If you are frustrated with your focus being off, or your exposures needing work or the colour not being right, save time right now and see your Henry's professional or go to www.henrys.com and get yourself a SmallHD FOCUS.
If you have questions about this or any other subject, please leave a comment below.
Until next time, peace.