Tired of taking photos of beaches and 'hot spots' that have already been glamorized thousands of times by other photographers? Are you bored with the tame locations you usually shoot and are looking for some new (and crazy) adventure behind the lens? While these treks are not for everyone, here are our picks for the top 5 adventures every adrenaline-seeking photographer will want to check out.
1. Venture to the to Lake of Lava at Erta Ale, Ethiopia
With volcano tourism having exploded in recent years (ok, pun intended), many photographers are going to new heights to see what the buzz is all about. Nicknamed "the Gateway to Hell," Erta Ale, located in the Afar region of Ethiopia, is filled with a lake of lava, the longest such lake on the planet. While you might think that photographing an active volcano is dangerous enough, the region has also been regarded as dangerous for the political unrest and fighting that sometimes erupts between Ethiopia and Eritrea. If it's too dangerous for your taste, consider another volcanic destination in the US, Mexico, or Italy.
"Erta Ale Volcano" by Indrik myneur is licensed under Creative Commons Attribution 2.0.
If you love volcanoes and pushing the limits, you'll also want to check out this video by National Geographic in which explorer Sam Cossman and his team use drones and GoPros to showcase an incredible descent into the lava of Marum Crater!
2. Tour the Favelas of Rio de Janeiro, Brazil
The favelas of Rio are areas that seethe with history and life–with beauty at times, but also intense poverty. The favelas, also referred to as shantytowns, can be quite dangerous and are ridden with crime. However, many people who live in the makeshift constructions of the favelas are also incredibly kind and welcoming to outsiders. Cultural etiquette and awareness are important tools when travelling abroad. Showcasing life in these favelas or within other urban projects or impoverished villages exposes a different life to which so many remain oblivious. Though often dangerous (increasingly so if carrying expensive photography gear) this type of activist photography has helped raise awareness of the great need for socioeconomic improvement. When venturing out on any photography trip, always take the proper precautions and try to be discreet with any gear you bring along.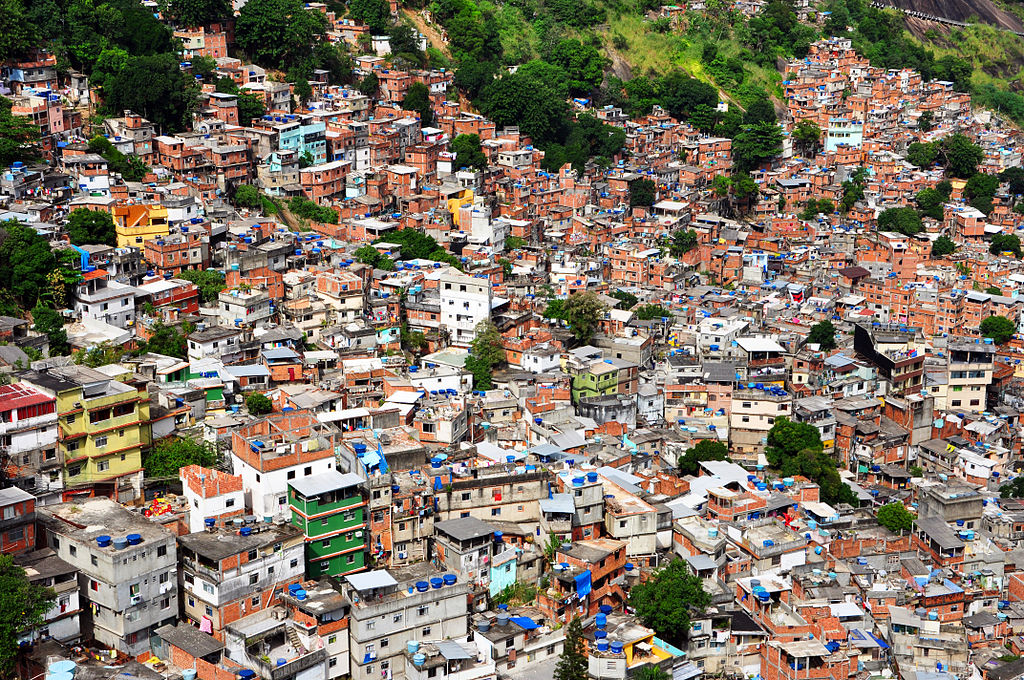 By chensiyuan (chensiyuan) [GFDL or CC BY-SA 4.0-3.0-2.5-2.0-1.0], via Wikimedia Commons
3. Explore Cockpit Country, Jamaica
Though noted for its all-inclusive resorts, great beaches, and vibrant nightlife, Jamaica also is home to a dangerous stretch of rainforest terrain known as Cockpit Country. The terrain is so difficult with its hidden sink holes that slaves used to run away here, knowing that the authorities wouldn't dare track them into this deadly region. Though often regarded as the most inhospitable area of the island (for humans that is), it also offers the highest diversity of plants and animals in Jamaica, making it very intriguing for birdwatchers, scientists, and other curious explorers. If you decide to photograph this unusual natural setting, you'll definitely need a guide. Planning for a trip like this requires careful packing and safety considerations, and you definitely won't want to forget your bug repellent.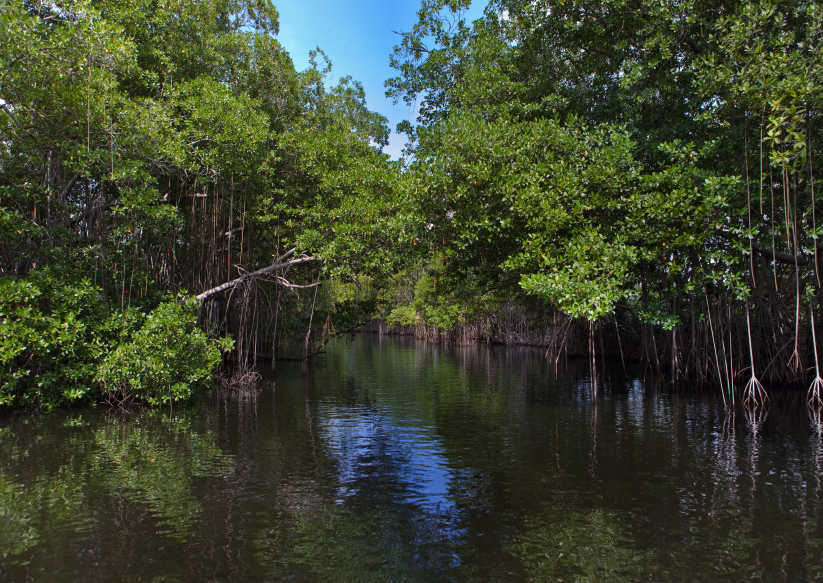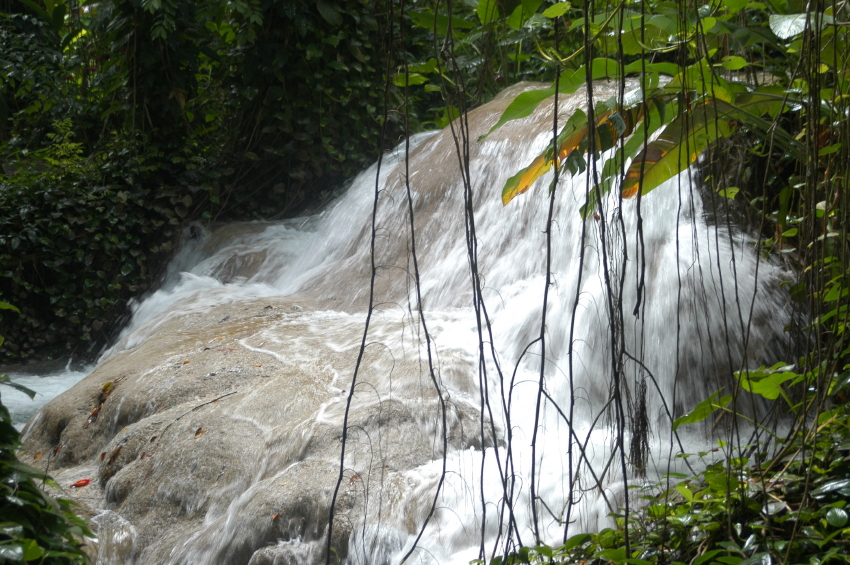 4. Live on the Edge at Trolltunga, Norway
With its mountainous terrain, Norway is known for its dazzling landscapes. Trolltunga is one of its unusual cliff locations that translates to mean "troll's tongue." The narrow tongue-like rock stretches off the cliff into thin air. It's a phenomenal place to shoot unparalleled landscape photographs, but it's also quite perilous–particularly in fall and winter, of course, when ice forms throughout the hills and mountains. (Warning: When taking that most epic selfie of all time – do NOT lean back! In fact, you may want to make sure you bring a good monopod just in case.)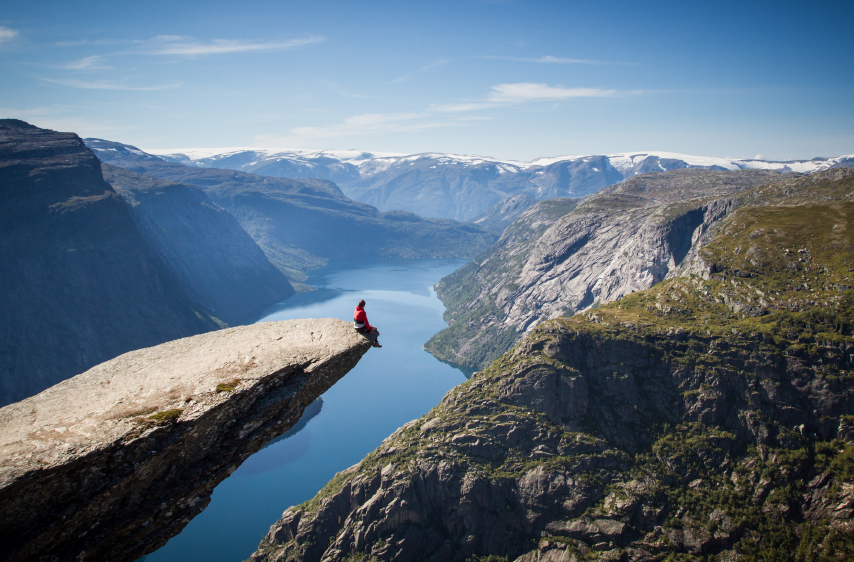 5. Great Whites at the Cape of Good Hope, Africa – Need We Say More?
If you're a thrill seeker AND an animal lover, consider travelling to the waters off the Cape of Good Hope, especially near infamous Seal Island, where great whites are famous for breaching. There are many chartered tours of the region, but it's not especially common for photographers to seek out these predators of the Southern Seas. It's definitely not as easy as snapping a koala in a tree, but we'd say it's about as extreme as you can get.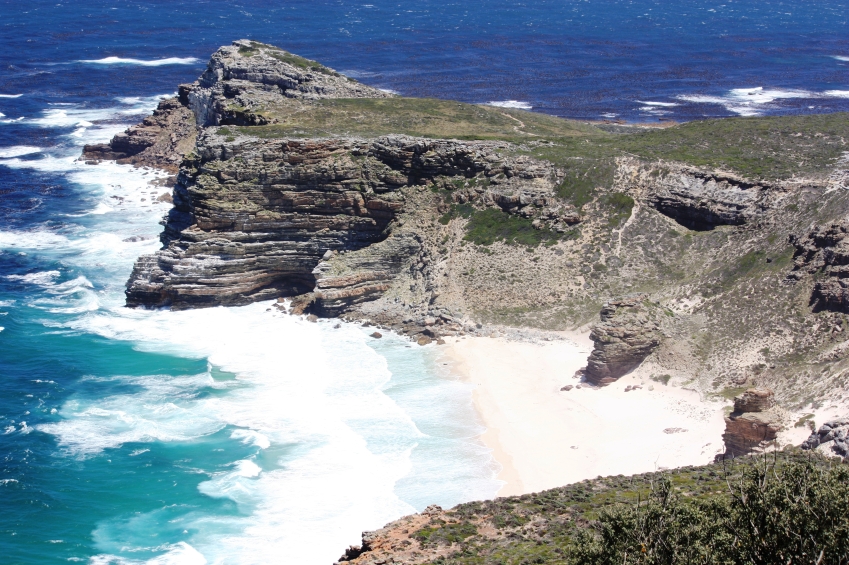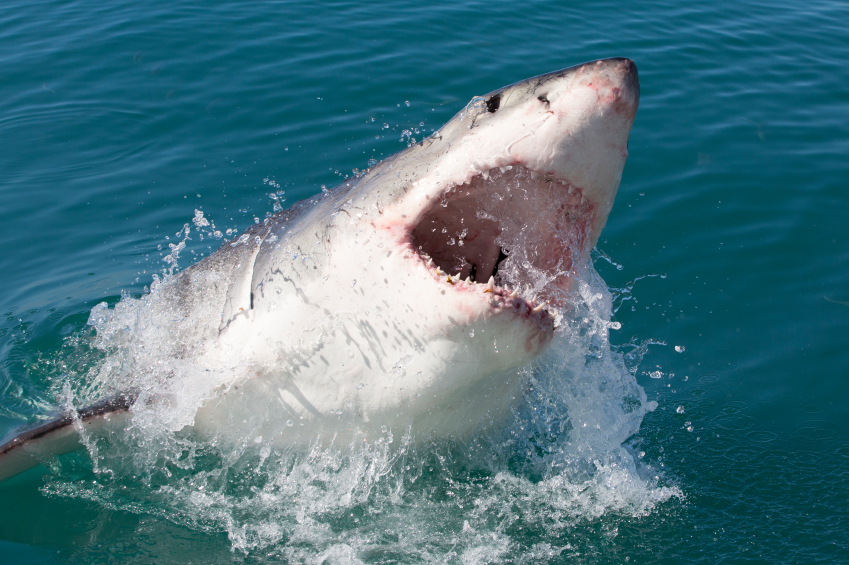 Clearly, this kind of photography is not for the faint of heart, but one thing is for certain – if you seek adventure in the extreme and crave the opportunity to brave the unknown in pursuit of rare experiences and even rarer photos – these volcano-ridden, sinkhole-covered, shark-infested areas of the world are a great place to start! And whatever you do – don't forget the bug spray!
Are you an adventure photographer? Comment below or join the conversation on our online community and tell us: What's the most extreme place you've ever photographed?
Facebook | Twitter | Instagram