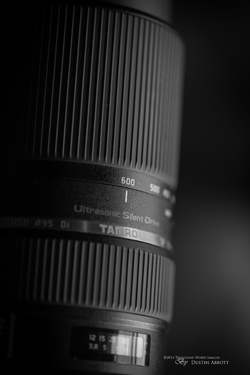 The Tamron SP 150-600mm f/5-6.3 Di VC USD has caused more of a stir in the photography community than anything Tamron has released in a long, long time. Why? First of all, there simply aren't many full frame DSLR lenses that reach into the stratosphere of 600mm…and those that do tend to cost a lot of money! Tamron has reached for the stars with this new lens, and after spending several weeks with the lens in a variety of situations, I am very happy to report that they have achieved something very special.
First of all, it is a very well constructed lens. It is not a small lens (it has an overall length of 26cm in the retracted position), but no lens at this focal length is. It is dense without being unnecessarily heavy (1951g), has dust and moisture resistance, a metal bayonet mount, and a removable tripod collar. The barrel has a handsome texture, and the focus and zoom rings are made of nicely ribbed rubber. The barrel extends (smoothly) an additional 8cm during zoom, but there is absolutely no wobble or play (a zoom lock is included). One notable departure from previous Tamron lenses is that a very attractive brushed aluminum ring replaces the gold ring on the barrel, giving it a subtle elegance that really appeals to me. It is constructed of the typical modern mix of high strength engineered plastics and metal, and, frankly, it feels just like all the other quality lenses that I have purchased in recent years. There is no hint of "budget" in its construction.
This sturdy construction is accompanied by the peace of mind that Tamron's industry leading 6 year warranty provides. This is Canada in January, after all, but the lens accompanied me into extreme cold, snow, and rainy conditions without complaint. It has a sturdy build that I feel confident about packing along into the wild.
The lens has Tamron's Ultrasonic Silent Drive (USD) focus motor, and it is extremely quiet in operation, along with being both fast and accurate. Some photographers were concerned about its focus speed, but it has exceeded my expectations in that regard. I have compared it side by side with a very well regarded (and more expensive) lens and found that focus speeds at similar focal lengths were essentially identical. It locks onto subjects without hunting or any last moment indecisiveness. The inclusion of a focus limiter switch will further help in certain situations.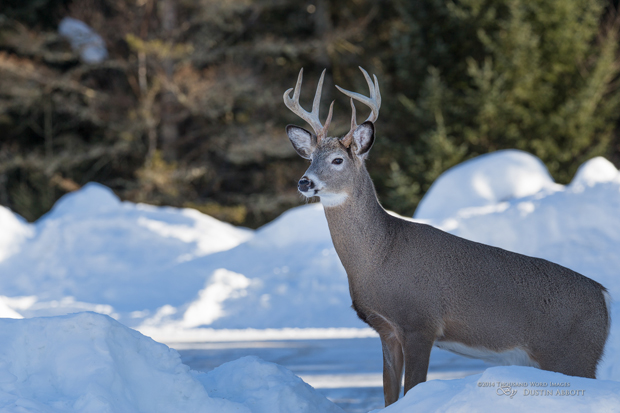 Another incredibly important inclusion is Tamron's Vibration Compensation (VC) system for combating camera shake. Tamron's VC system has received nothing but praise since its introduction, and this lens represents (by far) it's most necessary application. Without VC, handholding 600mm is virtually impossible, but because of an excellent application of VC, I have been able to shoot the lens almost exclusively handheld. I think the strongest endorsement of the lenses' VC is that every photo shared with this review was taken handheld.
But what about the image quality? Prepare to be impressed, because this lens delivers an image quality far above its price point. It ticks all the right boxes. Sharpness? Check! The lens is incredibly sharp throughout almost all the focal lengths. It is slightly less sharp at 600mm wide open, but stopping down even a half stop to f/8 restores excellent sharpness. I should also point out that the lens has an excellent minimum focus distance of 2.7m, which gives it a greater maximum magnification factor (1:5) than almost all of its competition and means that tightly framing closer subjects is easily done. Color rendition is excellent. Even the bokeh (out of focus area) in both the highlights and transition zone is very good. Flare resistance is also very strong due to Tamron's new eBand coatings on the 95mm front element (which accepts standard filters). Take a look at the included photos: this lens delivers!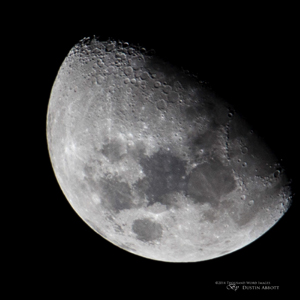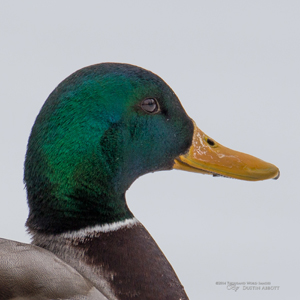 If you are one of the many photographers out there that have long range shooting aspirations but lack the deep pockets necessary, rejoice! This new lens from Tamron is what you have been looking for. It will give you both the reach and quality you need…at a price you can afford.