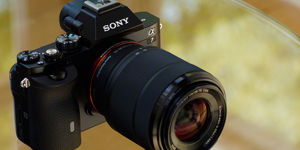 For the past couple of years, there is one term among many for which photographers have gone wild – Full Frame. A Full Frame imaging sensor is similar in size to that of a 35mm slide of film, and offers an incredible level of detail and clarity, capturing an even more impressive dynamic range and depth of field than can be expected in most crop-sensor cameras.
One of the other newer technologies that we've all grown accustomed to is the Compact System Camera – or Compact Interchangeable Lens Camera. No matter what you call it, these smaller digital cameras in many cases offer up the same quality and control of a full DSLR, but in a more compact size. The compact size often means that sensors have to be smaller, so there hasn't always been much room for a Full Frame sensor inside one of these compact digital wonders.
Well, until now. Sony has just announced the compact Alpha α7 digital camera – a Compact Interchangeable Lens Camera with a 24.3 megapixel 35mm Full Frame Exmor CMOS sensor.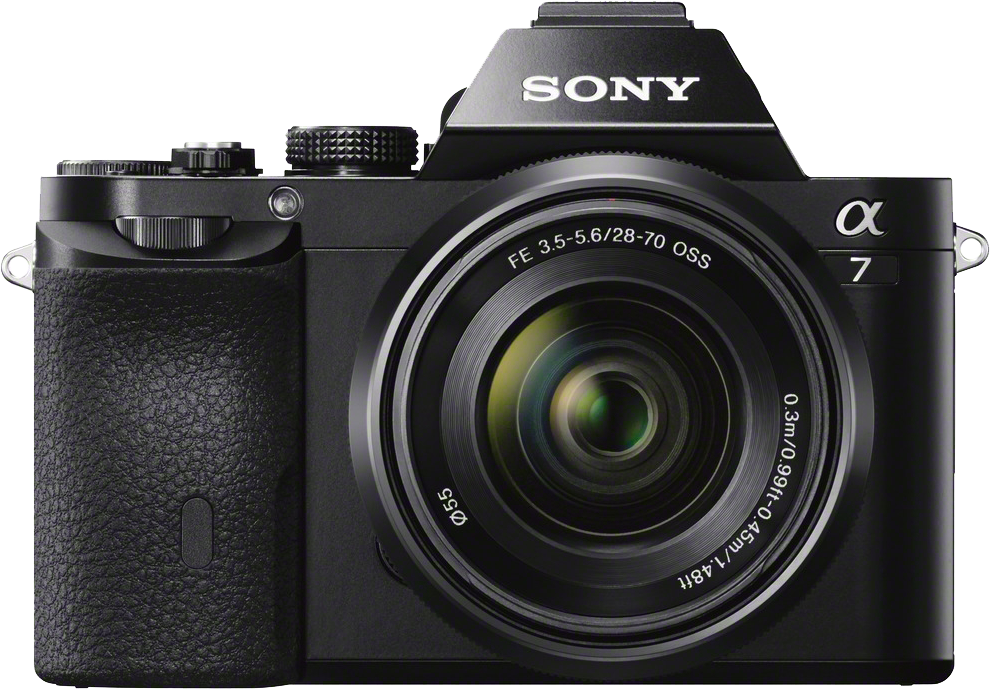 While we have not yet got our hands on this new gem from Sony, I'm already impressed by the list of features and specifications that the α7 packs. I have shot with a Full Frame camera for the last several years, but one of the things that I always miss is the ability to take it almost anywhere – I need something small, but I don't want to lose that 35mm Full Frame performance. While the feature list can (and does) go on quite long – which is not necessarily a bad thing – it's the technological advancements that most dazzle me. For example, Sony has advanced their sensor technology to allow each pixel to collect more light by reducing the distance between the colour filter/lens and the sensor's circuitry. It may seem like a lot of technobabble, but you'll certainly be thankful in that dark room when you capture incredible details at higher sensitivity settings.
Another great thing is the OLED viewfinder on the α7. On a camera this small, and of course of this type, an optical viewfinder becomes a very difficult thing to implement. The OLED viewfinder on this new camera is the next best thing. Displaying all of the pertinent information, and of course accurately representing what the lens sees, many will rely on the viewfinder for showing them exactly what they're shooting. That, coupled with the fast auto focus system that we're used to seeing in Sony products, it is DSLR level performance in a compact frame.
Of course, introducing a Full Frame camera does mean that existing lenses may need to be adapted. Using the existing e-mount that is already common to Sony NEX cameras, Sony has introduced the FE line of e-mount Full Frame lenses. There will be three lenses to start – but of course with the proper adapter, any A-mount or E-mount lens can be fitted to the α7. The starting lineup consists of the Sonnar T* FE 35mm F/2.8 ZA, Sonnar T* FE 55mm F/1.8 ZA, and FE 28-70mm F/3.5-5.6 OSS (available as part of at kit).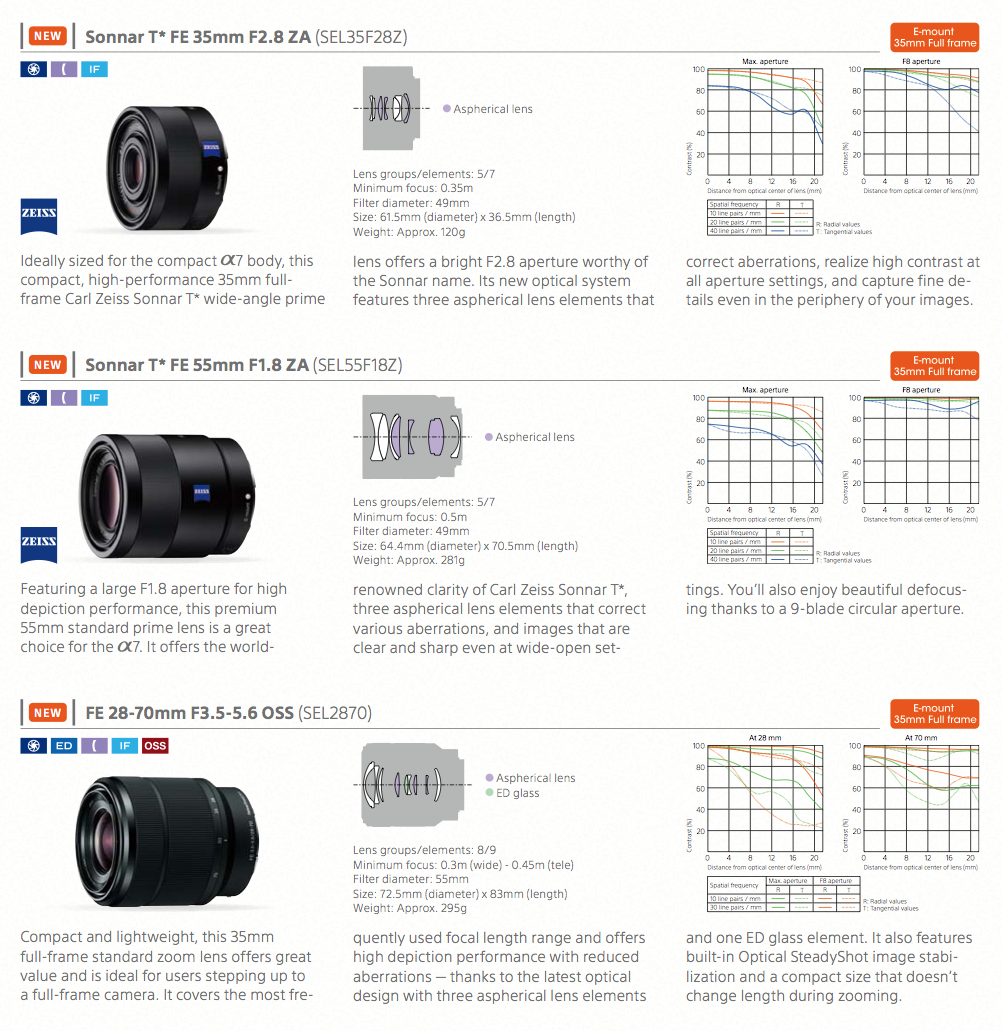 With an addition lens, the Vario-Tessar T* FE 24-70mm F/4 ZA OSS, available early next year.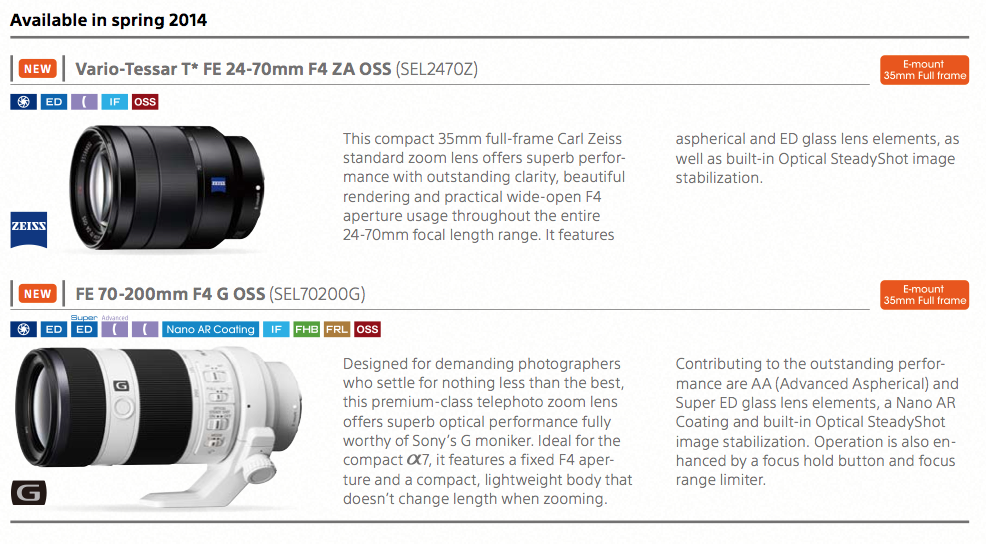 If the Sony α7, it's lenses, or accessories are of interest to you, visit the product pages on Henry's for more information, and to order your own: