There comes a time every now and then that I think that camera and lens manufacturers simply cannot continue to innovate any further. We've reached such great advancements in sensor sizes, optical image quality, size, weight, and pure design among other things – so, where do we go from here?
Sigma appears to have the answer. Already a global leader in the manufacture of quality third party lenses for an assortment of camera mounts, Sigma has recently launched a new line of lenses, placing them into one of three categories – Contemporary, Art, or Sports. Specifically, it's the Art line of lenses that Im fascinated with. Sigma Canada gave me the opportunity to test out the 35mm F/1.4 DG HSM Art lens for personal and professional shooting. Let me tell you, this lens certainly sets the bar very, very high.
In addition to the 35mm F/1.4 prime lens, Sigma has also released a 30mm F/1.4 prime lens designed for APS-C (crop) sensors, and an 18-35mm F/1.8 zoom lens, also designed for APS-C sensors. Rounding out the Art line (for now), Sigma also has a trio of lenses designed for mirrorless interchangeable lens cameras – though I haven't yet had an opportunity to test these ones out.
Personally, I've always been a fan of Sigma lenses. While I'll admit that I am still young and haven't had much first hand experience with Sigma lenses from more than ten years ago, the first lens that I purchased after I bought my first DSLR was a Sigma 70-200mm F/2.8, and that lens was an incredible workhorse for me.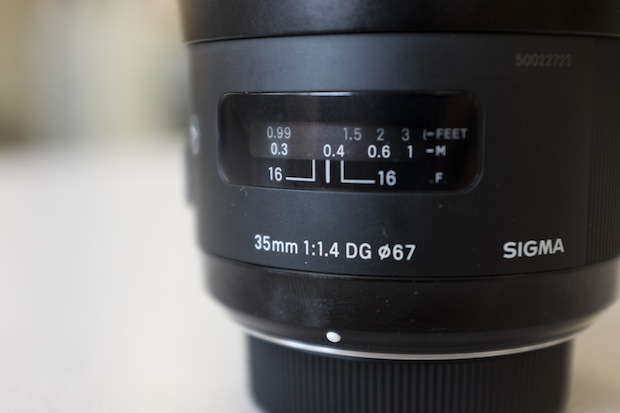 Picking up the 35mm F/1.4 for the first time, it is evident that Sigma has put a renewed emphasis on build quality and durability. The solid construction of this lens translates quite well through its outward appearance, and is reinforced once you have it in your hand. The lens has "heft", but not necessarily weight – that is, it feels like something that is put together with durable and solid materials, but none of this makes it too heavy at all. It's a nice departure from the plastic feel of many other electronic products these days.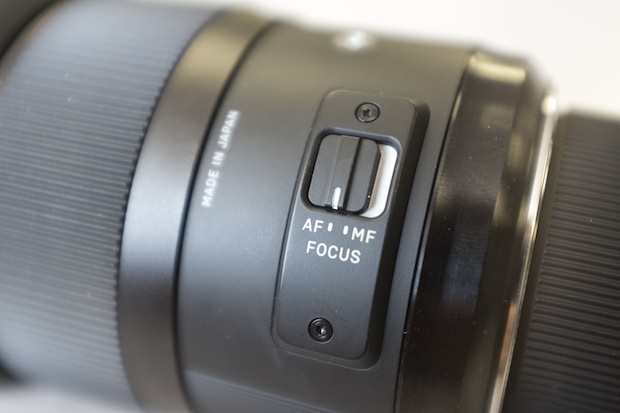 Quite often, there are two aesthetic things that I often look for when picking out a lens – how well do the switches activate, and how smooth do the focus and zoom rings feel? As a prime lens without optical stabilization – though at this focal length, you will not need it – there is only the focus mode switch. The auto focus on this lens is extremely quick, thanks to the HSM motor, but there's times where a manual touch makes a world of difference. Switching from AF to MF, the switch is not only solid, but large. It is easy to find and toggle when it is needed, but it is not easy to accidentally knock it out of place. From here, I move to the focus ring, which on the Sigma 35mm F/1.4 is as smooth as a warm knife through butter. Thanks to the large rubber grip and extremely clean rotation, making precise adjustments to focus on the fly is a cinch.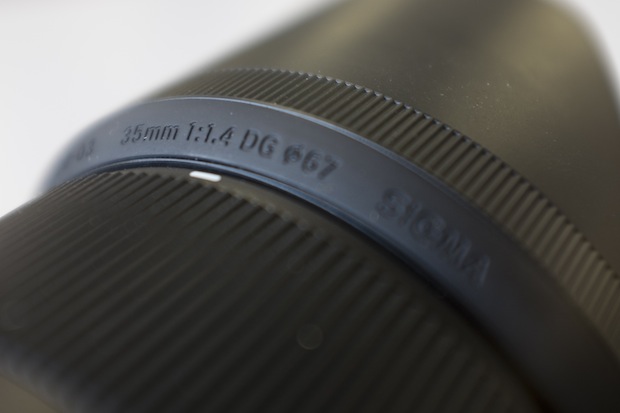 One of the things that I (and I think many others) often overlook when it comes to a new lens is the lens hood that is provided. While it seems trivial, any experienced photographer will know that the lens hood does more than just block unwanted rays of sunshine or other light sources from entering the lens and creating glare and other aberrations. If you're like me, you probably have lost more lens caps than you can count, so keeping the hood on my lenses is a great way to protect my glass as well as to give me quick access to the lens with as little fumbling as possible. With this lens, Sigma has demonstrated their distinct eye for the small details through the lens hood. Its rubber edge actually has the lens' designation engraved into it, making it easy to tell which lens hood belongs to which lens, should it get jostled loose in your bag.
So, how does the lens perform? I had the opportunity to try the SIgma 35mm F/1.4 in several situations, including a walk around Toronto's waterfront, a trip to a cottage north of the city, as well a pair of weddings on back to back weekends. Getting used to a new lens can sometimes be a bit of a pain, especially if it is both physically different and if the focal length is not one that you are used to. For the past while, I have been using a lot of zoom lenses, but after making a decision to start using primes more often, I quickly found that the the 35mm F/1.4 would be an important item in my gear bag.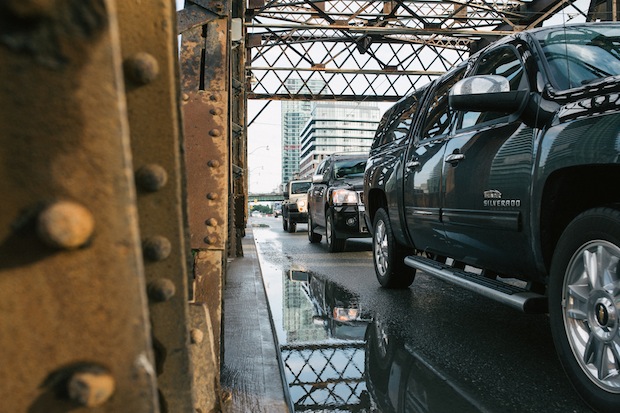 Using a 24-70mm lens and having the ability to zoom in and out is great, but being fixed to 35mm while shooting was a very refreshing change. There is no doubt that 35mm works great for street photography, as I learned while shooting around Toronto. It is wide enough to capture a very expansive scene, but in my trials, I saw no noticeable distortion at this focal length. Whether shooting with a stopped-down aperture or wide open, I felt confident that the lens would quickly and accurately focus as needed. For portraits, this lens worked great either with groups or individuals – particularly because of that lack of distortion when shooting close ups.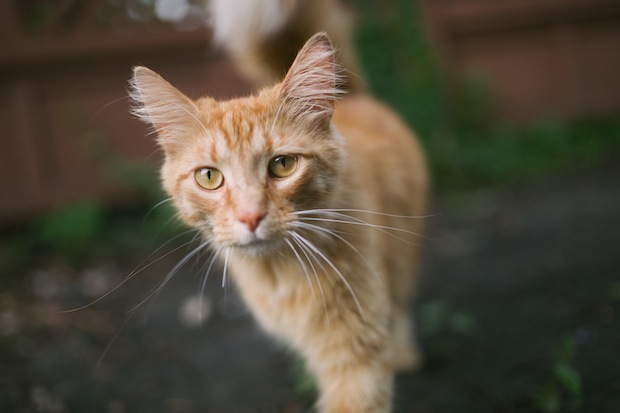 On a full frame camera with a wide open aperture and a subject only a couple feet in front of you, the depth of field is relatively small – around an inch or so. I found that this lens is able to create a very sharp point of focus, while the surrounding out of focus areas have a great smooth quality, or bokeh.
From my experience with this lens, I found that whether shooting professionally or personally, groups, portraits, or landscapes, I could rely on solid performance and excellent ease of use. It is light and compact enough that I wouldn't worry about carrying it around on a daily basis. The quality of the lens is absolutely outstanding in a variety of situations. Having that large f/1.4 aperture is a delight, and really helps to add some a spark of creativity to your images.
Would I buy this lens? Absolutely – I was sad to have to give it back to Sigma Canada at the end of my trial. Would I recommend this lens to others? Without a doubt. This is an all around incredible effort from Sigma, and personally, I cannot wait to see what they'll release next in their new Art line of optics.