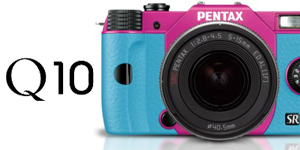 The Pentax Q10 is one of those little cameras that you just have to look at… especially if you're looking at 100 of them in all different colours.
Before I talk about any of the features, I'm going to let you take a look at this animated image. (be patient, it's a large file, so it may take some time to load fully)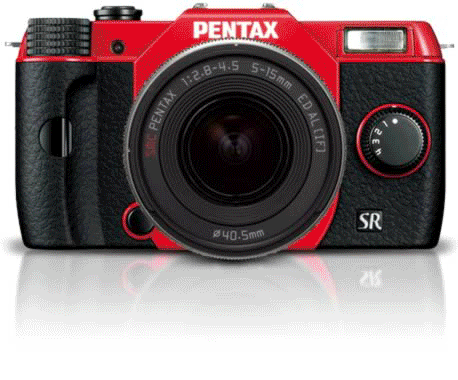 Yup, those are all of the one hundred colour combinations that the Pentax Q10 is available in. Every photographer is unique, so why should everyone use the same coloured camera? You can choose the Q10 colour that fits your personality, and make a statement!
Specs-wise, the Q10 is no gimmick. with a 12.4 megapixel back-side illuminated CMOS sensor, you're packing some decent image quality in your pocket. A back side illuminated sensor actually uses a different type of orientation for the wiring and layout of the individual pixels on the sensor, improving the amount of light that actually hits the sensor. The result for you is much better quality photos in lower light.
Another great feature of the Q10 is better AutoFocus performance. using a new algorithm for autofocus, the Q10 is not only faster in all situations, but it is more accurate in dark environments. Also, it has advanced face detection that can spot up to 12 faces at a time and focusses on the main subject.
Also, what would a digital camera be these days without a movie mode? The Q10 is able to shoot full 1080P HD movies at 30 fps. The part that I like most about this though is that it outputs it using h.264 compression – a new standard for video – instead of some arbitrary file format that your computer may or may not recognize.
If you want a small camera with a personality to match your own, the Pentax Q10 is certainly one to consider.