This is Part 2 of the Best of Photo Monday. If you missed Part 1, check it out here first!
We've been running #PhotoMonday here on the Henry's Blog for about five months now. That's five months that we have featured some absolutely incredible photography from YOU, our friends, family, community, lower followers, and whatever other names you would like to call yourselves. This week, we're going to take a look back at some of the top photos from #PhotoMonday, and why they were picked.
Oh, and if you're looking for the submission form, it's still active on last week's #PhotoMonday post. Mark, the curator of this awesome collection, is on vacation until November, so you'll have even more time to submit your photos to be featured in November.
---
August 12, 2013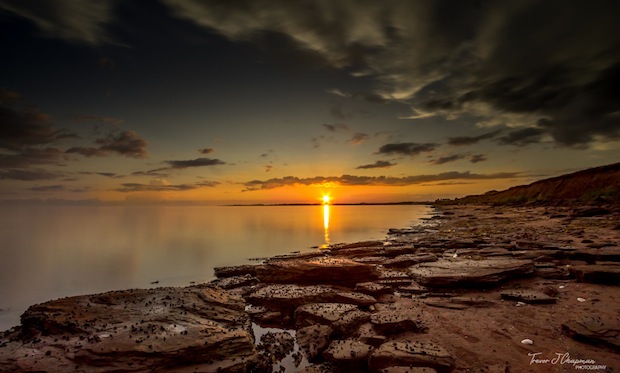 PEI Sunset by Trevor Chapman
I think there's something that we can all agree on, and that's that Canada is indeed a beautiful country to photograph. Just take a look at this incredible image of a Prince Edward Island sunset captured by Trevor Chapman. In the final moments before the sun sets below the horizon, you have to make sure that you have all of your settings right, and capture the images you set out to capture – you wont have another chance until the next day. In this case, I think Trevor did a great job of capturing a slightly moody image, and very perfectly incorporated the foreground rocks and the slight reflections on the water on their surface.
August 19, 2013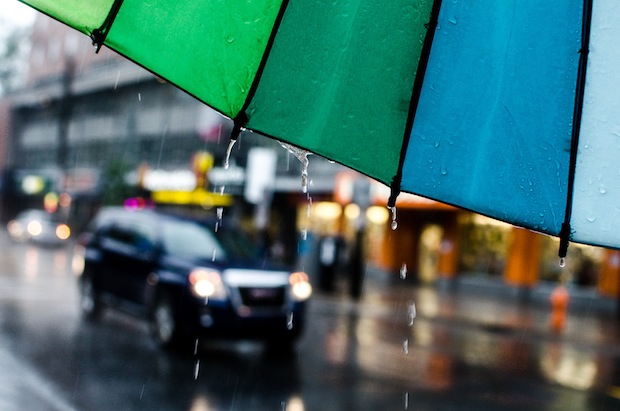 Rainy Day by Kevin Taillieu
On a rainy day, many photographers put their gear away for fear of damaging it to the dreaded wet weather. Kevin Taillieu, however, took out his camera and captured the view from under his umbrella. I have to admit that it's not very often that I see a shot like this, and I absolutely think it works. What's in focus isn't very interesting at all, but it's how this part of the image is juxtaposed against the rest of the elements in the photo that really make it work!
August 26, 2013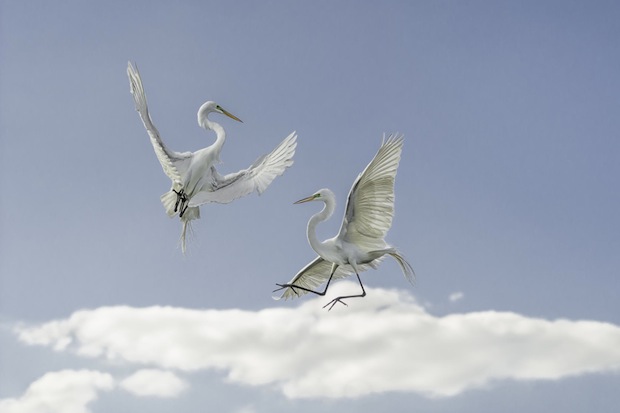 Dancing Over a Cloud 2 by Daniel Parent
To be completely honest, when I first saw this photo I had a sneaking suspicion that it couldn't be a real image – but I have fait in our community that they would submit genuine photographs only for Photo Monday. I have to commend Daniel Parent on capturing this image, because it truly is remarkable.
September 2, 2013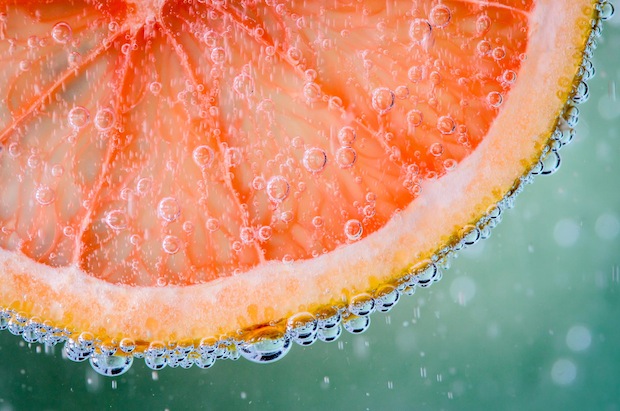 Grapefruit by Laurens Kaldeway
First of all, I know that this photograph is very similar to a photo posted earlier. That said, I don't care. A great photograph is a great photograph, and Laurens Kaldeway captured another version of something great with this. In this case, the fruit is a grapefruit, and once again the colours of red and green (complimentary colours) work together to great effect. While many photographs can be captured by chance, an image such as this takes determination and setup, and I'm glad that Laurens shared with us.
September 9, 2013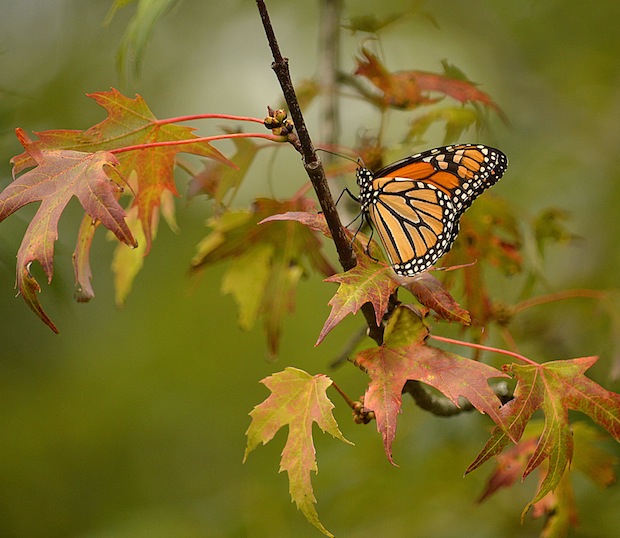 Monarch on a Colourful Leaf by Judy Tomlinson
Monarchs truly are one of the most beautiful creatures in the animal world. In some places, they assemble by the millions, and in others, you may only see a couple every year. In either case, their beauty cannot be ignored. Judy Tomlinson did a great job capturing this monarch's stained-glass wings among the autumn leaves in this photograph. As I mentioned before with regards to images of insects and winged creatures, patience is key – and it certainly paid off here.
September 16, 2013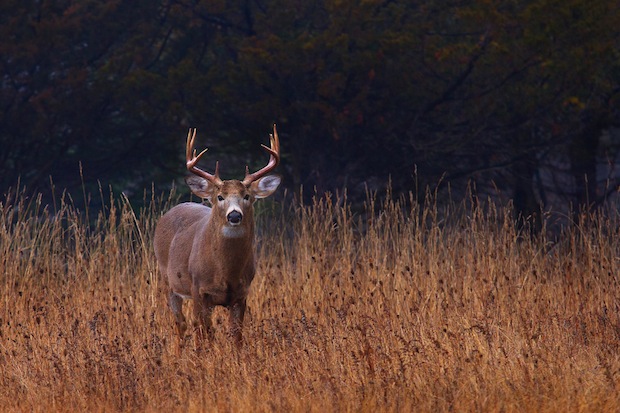 In Autumn's Fields by Jim Cumming
You know those moments in nature where everything just lines up, and you don't want to even move for fear of disturbing the perfect stillness? I'm pretty sure that's what flowed through Jim Cumming's mind as he shot this incredible photograph. I honestly don't have much to say about this one, because I think it speaks for itself. Well done, Jim.
September 23, 2013

David Dunlap Observatory by Lena Dawood
Not many people know that there is a observatory in the Greater Toronto Area – and that photos as beautiful as this one can be had there. If you are ever in the area, this is definitely a place to visit. Lena Dawood captured an excellent image here, beautifully juxtaposing the moving stars with the relatively stationary observatory dome. While I beleive Lena did not have full control over it, I think the subtle path and doorway lighting really finish off this image nicely.
September 30, 2013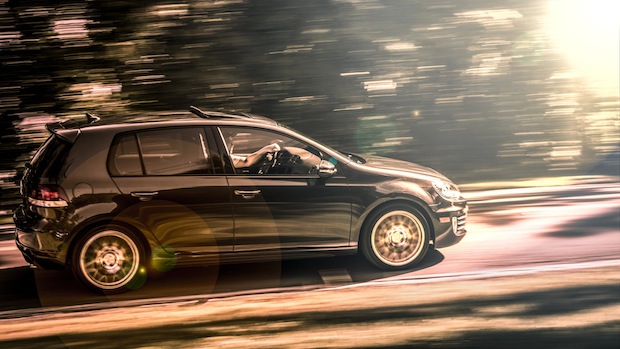 VW GTI in the Sun by Guillaume Fournier Viau
Let me just get this out of the way… I have tried to photograph a moving car before, and it is difficult to master. Sometimes it may take many attempts, and sometimes you'll catch it on the first one, but when it works, the results are usually quite cool. Guillaume's photo is one of those images that work. Though automotive photography isn't for everyone, I can absolutely appreciate the technique involved with capturing an image like this, and love to share the results with others!
October 7, 2013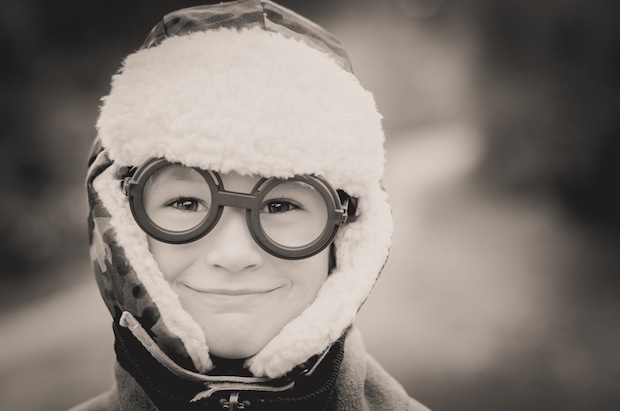 Goofy by Laurens Kaldeway
To be honest, I'm not even sure what to say about this photograph, other than the fact that I loved it as soon as I saw it. I mean, come on! It is hilariously adorable. Technically, it is also amazing – the focus is spot on, the depth of field works wonders to isolate the subject… and those crooked glasses – how could you not love this photo? Well done, Laurens. Well done.
October 14, 2013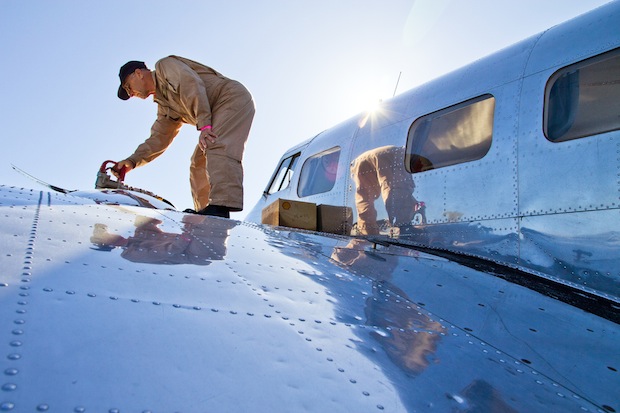 Refueling the Lockheed 10 by Robert McKenzie
This photograph from Robert McKenzie is the first of its kind to grace the cover of a Photo Monday. That is, I see this photo as a working portrait – a genre of photography that I have always been quite in love with. While my profession focusses on photography and operating things like this Blog, I always keep in my mind that there are so many people out there doing so many different jobs. It is for that reason that I love seeing images of those people doing what they love. Compositionally, this image just works well in so many ways. Good job, Robert.