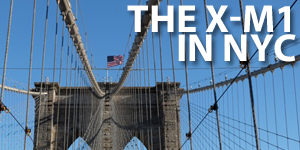 Back in July I attended the Fuji launch of the XM1 at Fuji headquarters in Mississauga. I was glad to arrive and see some of my fellow Henrys friends in the crowd. We gathered near the food table and shared some stories about the traffic, the heat and what we had been up to since the Exposure Show.
I made my way around the demo tables and had my Instax Pic taken. I got Billy, the Fuji guy to sign it for me. I wanted to remember meeting him and his vibrant personality. he was so welcoming and helpful with tips and how the new features functioned.
Away I went into the heat to battle traffic on my way home. I was given a great SWAG (Stuff We All Get) bag and asked to put my name on a slip of paper on my way out.
At work the next day I got a call from John, our Fuji rep. He chatted with me for a while and then said why he was calling. He told me I won the draw. Of course I asked what he meant and he said I'd won the X-M1. I squealed with Glee, I haven't ever won anything.
It occurred to me right away that I now had the perfect camera for the first vacation I'd had since I moved to Toronto in 2010. I was going to New York City for the first time in October and now I didn't have to bring my Mark III. Excitement, relief and even more anticipation for my vacation.
A couple of weeks later John brought the camera to the store. We took some pictures of the exchange and used the WIFI feature of his demo to post them right away. I rode home that day with my groceries and new camera strapped into the basket of my bicycle.
The camera is very sleek and easy to use. I got familiar with it during a garden dinner party with friends and again at the cottage for the labour day long weekend.
It's fast to focus and the articulating screen makes up for not having a viewfinder. The ISO capability kind of blew my mind, it didn't matter how much I boosted it for speed or darkness; it performed well beyond my expectations.
October came and so did my time to fly away to NYC. I found a large purse at the Goodwill and stuffed the X-M1 inside an old Belkin sleeve I've had forever. I wanted to be as portable and inconspicuous as possible and carry the camera every where with me.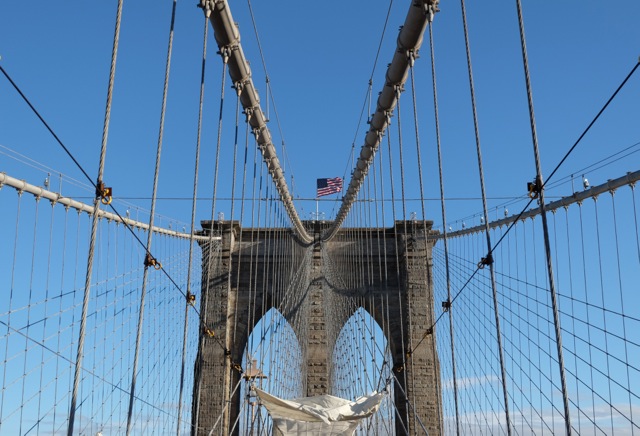 I've been inspired by the Humans of New York website and page on Facebook. Brandon, the camera behind HONY has just launched his book and it was very well received. He's a humble guy who walks around NYC taking pictures and asking people about their life. Often you can see the story in their face. He publishes the answers to the questions he asks along with the photo if he is given permission. I went to NYC with the idea of capturing as many candids as possible with Brandon in mind for inspiration. The X-M1 was perfect for this.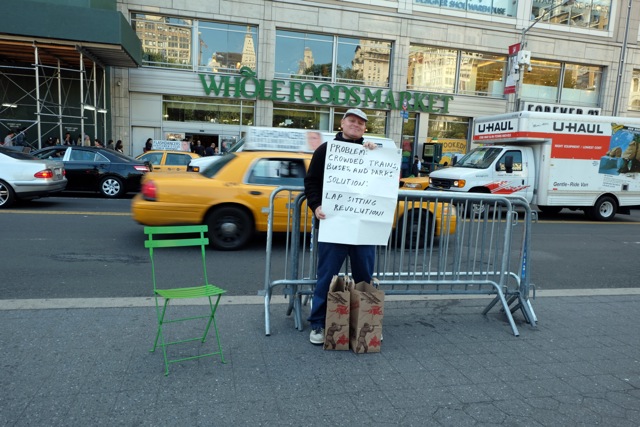 Visiting NYC for the first time is overwhelming and it took my first full day there for me to feel comfortable. There were times I had to use my hand as a shield between the crowd and my camera. The fast pace, noise and overwhelming amounts of people were something I had to feel comfortable with before I could feel comfortable taking pictures.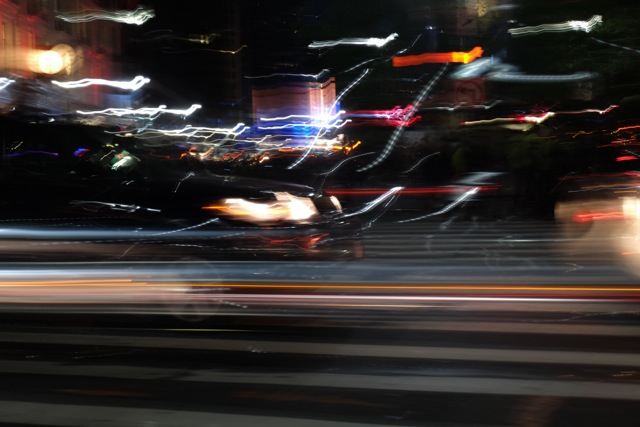 Before I set out each day I would take a few test shots to make sure I had a couple of settings ready to go if the weather or my environment changed. A manual setting for capturing some motion and an aperture priority setting for standing on the street capturing the crowds. I shoot everything RAW + JPG so I also wanted to make sure that I had enough memory with me too, and fast enough to keep up with the camera. I used the SanDisk Extreme Pro 8 GIG Cards and filled one each day I was out. I didn't have a spare battery so there were a couple of days where I had to return to my accommodation to recharge but I used that time to get a bit of rest and enjoy the downtime.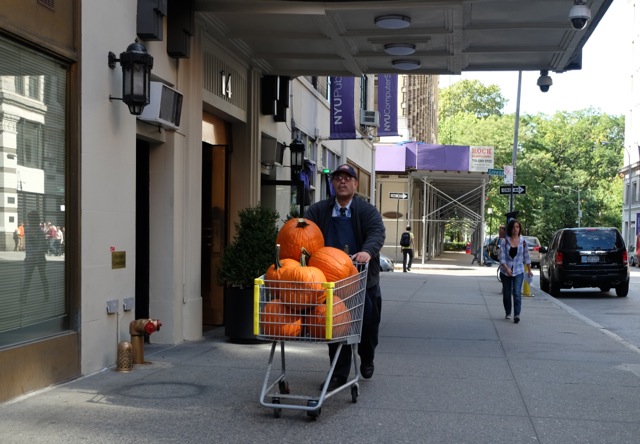 I found myself standing away from the masses at intersections with my attention turned toward the screen on the back of the X-M1. It was inconspicuous enough for me to blend in and look a bit like a shoe gazer. It captured great shots without being intrusive. It was fast enough for me to grab the shot that was passing quickly by. A few times I asked if I could take someone's photo and sometimes it was welcome, sometimes not. So eventually I stopped asking and just stood back instead. It was more comfortable and stealth enough for people not to really know what I was doing.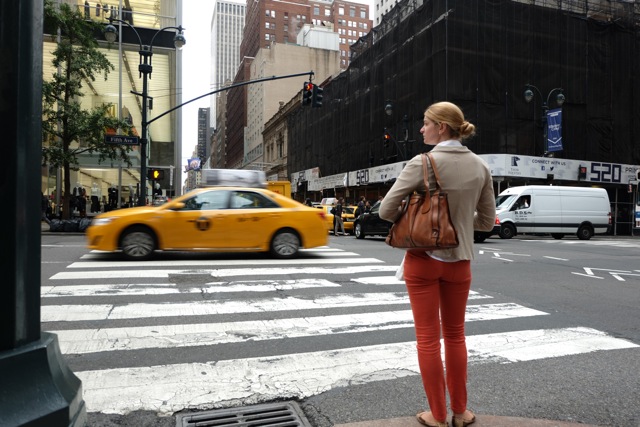 I hadn't really thought about adding a mirrorless camera to my kit. I shoot people and events and have a complete Canon kit. Its not built for travel but it is everything I need to get the results I want. I often second shoot weddings for a couple of friends who run studios in Toronto. I have what I consider to be an editorial/journalistic eye, I feel the best photos are the ones where people have no idea they are having their photo taken. As luck would have it, the X-M1 is a welcome addition to my style and skill set.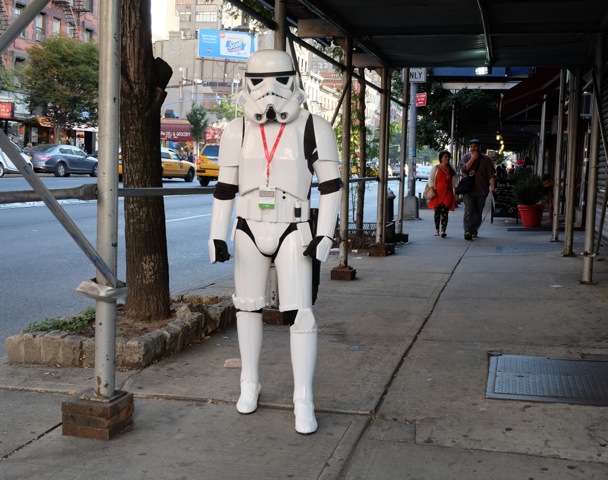 I am home now and a thousand photos later I'm really impressed with the X-M1. Fuji's mirrorless revolution is something I'm very glad to be a part of.
Thanks Fuji for such a great camera for street photography and thanks to Henrys for opportunities like this one. Opportunities to gain knowledge about our product, network with industry professionals and meet up with other Henrys sales people that share so much similar passion.
My camera and I had a great time and I can't wait to go back.