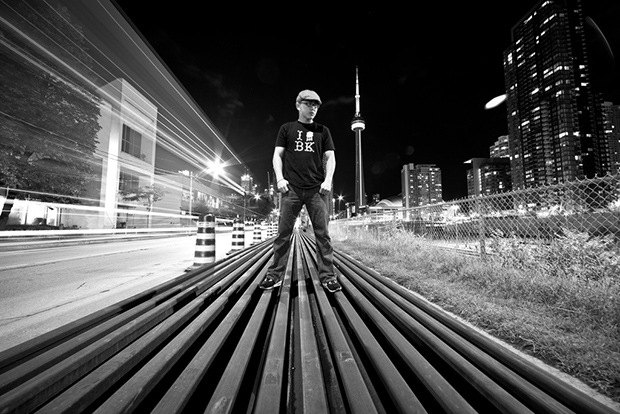 Please introduce yourself and your genre(s) of photography
My name is Neil Ta, and I'm a photographer, urban explorer, rooftopper, traveler, and gentle lover based in Toronto. I was never that good at specializing in any single genre.
How did you first get into photography? What inspired you to start shooting in the first place?
I wasn't really interested in photography until I finished university and lived in Vietnam for a brief period of time. I had bought a new Canon S45 camera prior to my time there and ended up with a few nice images that I had some success licensing (mostly for free) for print and web publications. That was in 2003. It wasn't until 2008 when I first picked up a DSLR and really began to take photography more seriously.
Many people know you as a rooftop/urbex photographer, and still others know you as a wedding photographer. Which was first, and how did it blend into the other?
I guess my first real photographic interest was in urban exploration. I loved the aesthetic of abandoned industrial buildings and I just thought it was the coolest thing. When I went to Detroit for the first time, my head almost exploded!
There are definite style and compositional elements that I use on roofs or in abandoned buildings that I've translated over to my weddings. When you're able to sort of blend them together, the results end up being really quite unique.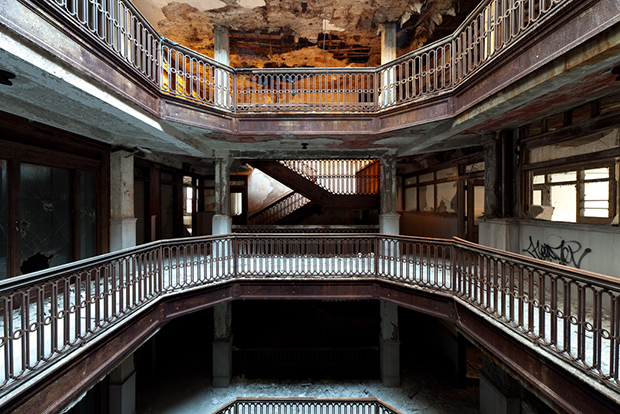 Do you find that your passion for one genre of photography influences your work in the other, and vice versa? Would you consider this a positive of a negative?
I was told very early on in my photography career that you absolutely have to specialize in one genre. People said "you have to master one thing, and shoot that really well!" Maybe I'm just naive or extremely confident in my abilities, because I never really bought into that ideology. For example, I love candid street photography – it is something I do nearly every day, at least in a small capacity. When I shoot weddings and am asked to take candid images, I am much better at anticipating and being prepared to shoot those moments as they unfold. There is overlap between my chosen genres of photography, and I definitely think this is a positive thing.
Briefly touching on rooftop/urbex work, how do you stay safe, and more importantly, keep your wits while scaling and leaning over such great heights?
When I am exploring an abandoned building or rooftop, I am very safe. There is always a bit of fear and discomfort when you put yourself in potentially dangerous situations, however it's this fear that I feel keeps me alive. Once you feel too comfortable in those situations, that's when mistakes can easily happen.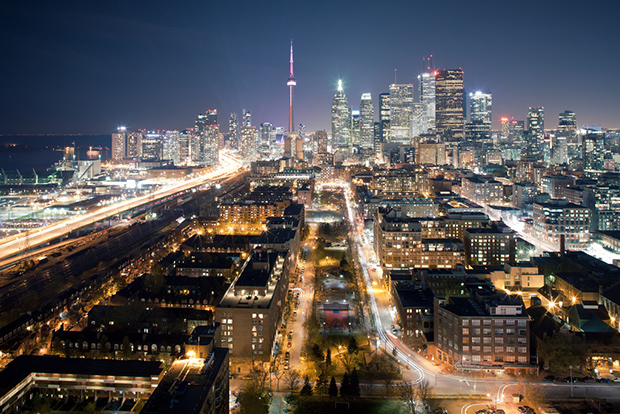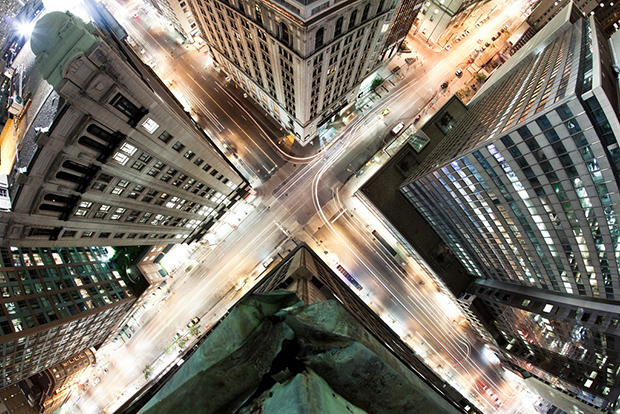 Back to your wedding work, your portfolio shows off a fun, and somewhat personal side of your subjects. Do you find that connecting with your clients is an important part of being a wedding/portrait photographer?
I think one of the most overlooked aspects of wedding photography is the photographer's personality. I don't care how good your work is… If you're not fun to work with, are unprofessional, or you just don't jive well with the bride and groom, it's a recipe for disaster. The closer you are personally with your subjects, the more intimate the images will appear.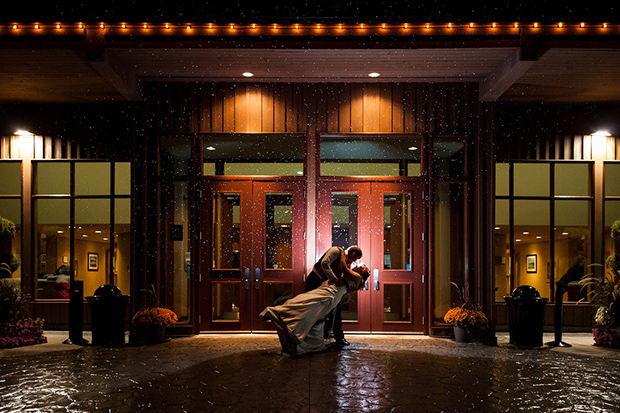 I'm beginning to carve out a pretty nice niche of clients who understand where I come from both personally and creatively. If they have the confidence in me to just let me do my thing, it will be a much more enjoyable day for everyone and their images will likely end up being better.
How do you come up with some of the ideas for your shots and compositions?
The general rule, at least for shooting people, is following where there is good light. It's about knowing what to do in the given lighting conditions and adapting it to a style that you can call your own.
Have you encountered any challenges on a shoot day? If so, how do you typically work to overcome them?
I've encountered some minor challenges – poor weather or indoor lighting conditions. You jus need to be able to think quickly and make the most of the situation you're in.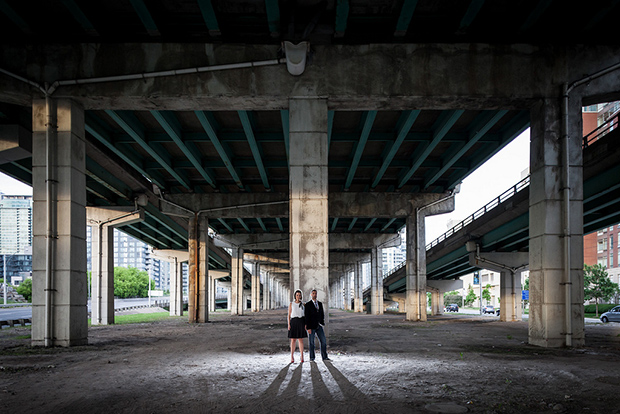 When you're heading out for a shoot, what's typically in your gear bag? Do you pack a different bag for wedding work than for rooftop/urbex work?
What I carry in my gear bag differs depending on what I am shooting. For most weddings, events, and corporate shoots I'll bring two DSLR bodies, four or five lenses (mostly primes), three flashes, a couple of stands, and some modifiers. I'll pack a lot lighter for my urbex/rooftop work – just one DSLR body, two lenses, and a tripod. If I am shooting casually on the street, I'll have my smaller mirrorless camera, a pocketable point and shoot (film or digital), and/or my favourite camera – my Rolleiflex TLR.
Where do you find inspiration for your photography? Are there any photographers or other artists that influence your vision?
I find that photographers don't spent enough time actually studying the works of other photography masters. I'm greatly influenced by photographers of all genres, from well known figures like Edward Burtynsky, Elliott Erwitt, and Vivian Maier. I am also lucky enough to work with those lesser-known (sometimes unknown) photographers who I have great admiration for: Brian Day and Robert Monaghan from Detroit, Eric Kim, and my close Toronto friends Jonathan Castellino, Ryan Edmond, Tom Ryaboi, and Ronnie Yip.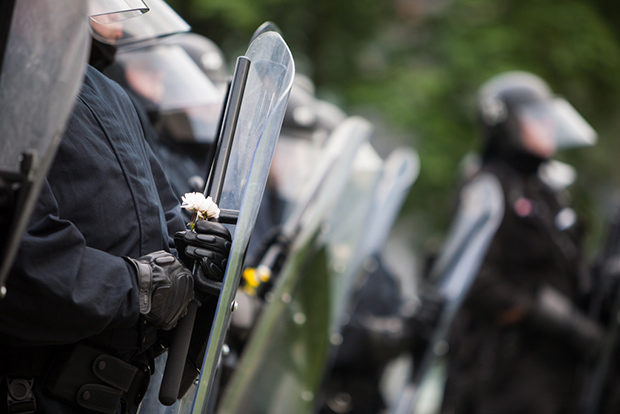 When you're not getting paid or climbing roofs, what other types of things do you enjoy shooting?
Leaving the house for a long walk with a camera in hand is just about the purest form of photography that one can do. I enjoy documenting random things and people I pass by. Even though I don't post a lot of my street photography work, it's something that I get a lot of joy from.
Do you have a shoot or experience that is especially memorable for you?
There are many memorable moments I've had while shooting over the years that stick out. Last year, I did a photo shoot with a couple that was new to the city. Toward the end of the shoot, he got down on one knee and proposed. It was such a great moment to witness and to be a part of. I had planned this in advance with the groom-to-be and he packed chilled champagne to celebrate. It was just wonderful.
If you could offer one piece of advice for photographers of your genre of choice, what would it be?
When I'm asked if there's any advice I could give to other photographers, I really don't think I'm at a position in my career to give advice to others. I know it is really cliché, but I do believe that your time is probably better spent going out and shooting – learning through trial and error rather than staying home and watching tutorials.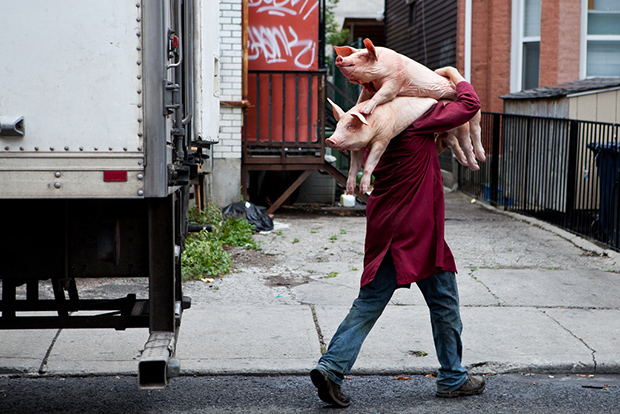 Is there anything you'd like to say that we haven't covered?
Legendary Magnum photographer Abbas recently said something that really resonated with me: "Anybody can take pictures: photgoraphy's a very easy thing. You can give a camera to a baboon [and it will learn to take photographs]. The problem isn't taking photographs, or taking good photographs, the problem is having a language; a vision as a photographer."