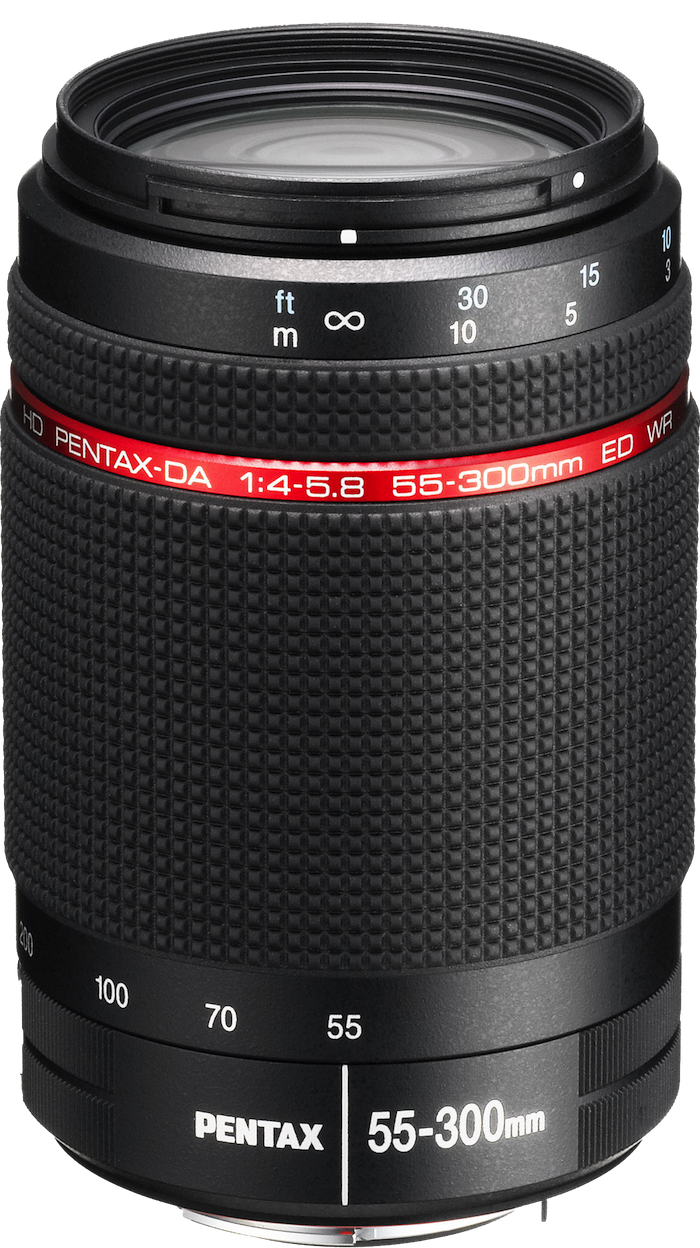 Mississauga, ON – October 7, 2013 – RICOH IMAGING CANADA INC. is pleased to announce the introduction of the HD PENTAX-DA 55-300mmF4-5.8 ED WR interchangeable lens, designed for use with K-mount lens-interchangeable digital SLR cameras.
In addition to its approximately 5.5 times zoom ratio covering focal lengths from medium telephoto to super telephoto, the new lens features PENTAX-original HD coating* to deliver sharp, clear images even under such demanding lighting conditions as backlight. Its weather-resistant construction also enhances reliability and durability during challenging outdoor shooting conditions, allowing the photographer to capture high-impact telephoto images without worries.
The HD PENTAX-DA 55-300mm F4-5.8ED WR lens will be available in Canada November 2013.
Main Features
1. Approximately 5.5-times zoom ratio in telephoto range
With its wide zoom coverage of approximately 5.5 times, the lens offers focal-length coverage from 84.5 medium telephoto to 460mm super telephoto (in the 35mm format), making it ideal for use with a wide variety of subjects and applications including portraits, sports and landscapes. It incorporates two ED (Extra-low Dispersion) glass elements in its optics to effectively compensate for chromatic aberrations over the entire zoom range and deliver well-defined, true-to-life images.
2. High-grade HD coating* for exceptional image rendition
The lens is treated with HD coating,* a PENTAX-exclusive multi-layer lens coating that assures higher light transmittance and more than 50% lower reflectance than conventional multi-layer coatings. It produces sharp, clear images free of flare and ghost images, even under such adverse lighting conditions as backlight.
* HD stands for High Definition.
3. Dependable weather-resistant construction
The lens features weather-resistant construction to prevent the intrusion of water and moisture into the lens barrel. When the lens is mounted on a PENTAX weather-resistant digital SLR camera body, the user is assured of greater durability and reliability when shooting in rain or mist, as well as at locations subject to a spray or splash.
4. Quick-Shift Focus System
The lens features the PENTAX-developed Quick-Shift Focus System, which allows the user to instantly switch to manual-focus operation after the subject is captured in focus by the camera's AF system.
5. Other features
・SP (Super Protect) coating to keep the front surface free of dust and stains.
・Highly dependable metallic lens mount.