March Break is here and now that the kids are home, what better opportunity than now to spend time and capture memories with them.
Photos or Videos? YES!
Some of us think of still photos as how we record memories but let's not forget how incredibly easy it is to make amazing videos on the cameras that we use for our still images.  Now would be a great time to review how to do that.  Feel at a loss?  No problem!  Set the camera to P and the recording switch to video and away you go.
Kid's Eye View
It's incredibly normal to see adults making photos and videos while standing and with the camera at their eye level.  It works, but you lose a lot of memory power when you do that.  Your kids, if not fully grown, will never be the size that they are today again.  Record the moments from a kid's eye view.  Yes, it may mean taking a knee, or even shooting while on your belly as your baby crawls towards you, but nothing makes a memory stronger than working from a kid's eye view.
Shoot Everywhere!
It's a common thing that parents, grandparents, aunts, uncles and friends go do things as a family while the kids are off school.  It's been a while since you were all together during the day, and while the days are getting longer, night still comes quickly, so take advantage of light where you can.  If you are heading out to the Museum, the Aquarium, the Zoo, or perhaps to an outdoor activity, don't leave without your camera.
While for many of us, photography and videography can be rich hobby and a serious commitment, time with the family should be easy and fun.  It's 2020, not 1920 but why not make images like people did a hundred years ago?  They didn't spend all kinds of time carrying a ton of kit and setting up staged shots, they took "snapshots".  The Kodak Brownie was used by all kinds of folks without any deep photo knowledge.  No one, and especially no child wants to spend their time off from school waiting for the adult to get the lights and tripod and all that stuff set up.  Shoot fast and shoot a lot.  Digital imaging, whether stills or video, has never been less expensive and never have the cameras been so darn capable of handling all the settings so you can focus (pun intended) on family time.
Think of it this way.  You use your smartphone to take pictures and make short videos.  Why not use your high-quality camera with the same lack of worry about settings?  Put the camera in Program mode and take your mind off the settings and put your attention where it should be.
'Fast', 'fun', and 'frequent' are the 3 F's of successful holiday photography.  If you're worried about running out of space or out of battery power, pop into Henry's or go to Henry's online and get a spare battery and a new big memory card from a proven maker such as SanDisk.  It's not like they won't last, and you can spend less time worrying!
Go Lightweight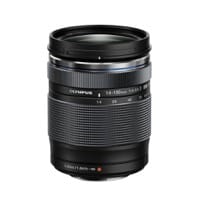 Nothing says "oh no" to a family like seeing Mom or Dad loading up a camera bag with a bunch of kit.  Take a camera and a single wide-ranging zoom lens and that's all.  Even I, who will carry a flash before a second lens, will leave the flash at home.
When I go out for this kind of stuff, I take one camera with a 28-300 lens.  I put a spare battery and spare memory card in my pocket and that's all.
There are a number of wide range zooms available for all kinds of cameras that are the ideal "cover everything" lens.  If you have a crop sensor camera, consider one of the Sigma 18-250 lenses.  If you have one of the popular mirrorless cameras from Fujifilm, Panasonic or Olympus they all have similarly useful lenses.  When I was shooting a Panasonic mirrorless, I had a 14-150 on it all the time.  If you are using full frame, the Tamron 28-300 is amazing but you will have to get one ordered in for you.
By the way, many places like museums or the aquarium do not allow, or are unsuited for flash, so just turn up the ISO if the light is low.  Better to get a shot than miss one!
I'm also going to recommend ditching the manufacturer supplied strap.  It's a giant banner advertising your expensive camera and there is no need to encourage potential thieves.  Find yourself a nice comfortable strap and go with that.  I prefer a narrow strap, some folks like a wider one.  Whatever suits you best is the right answer and there are lots of options online and in store.
On the Beach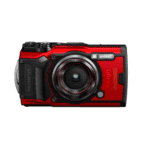 If part of your break is on a beach or near water (indoor swimming counts, so does ice fishing) remember that water, especially saltwater, sand, sunscreen and the like are not your camera's friends.  A clear plastic bag is good inexpensive protection when you will be in conditions unfriendly to technology.
You may even consider getting a toughened camera for just this sort of thing like the Olympus Tough TG-6 so you don't have to worry about environmental considerations.
Conclusions
Remember the 3Fs, Fast – Fun – Frequent. Make lots of images, and videos. You won't get a second chance. Make prints or share with friends and family via social media. No one will know how great your time was if you have no pictures or videos.
If you have questions about this subject, please leave a comment below.
Until next time, peace.