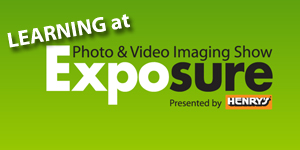 If you haven't been to Exposure, you certainly don't know what you're missing! Every year, Henry's hosts Canada's largest Photo and Video Exhibition. This is your opportunity to have one on one chats with the manufacturers of some of your favourite photographic and video related brands.
For me, Exposure is an amazing chance to expand my photographic knowledge. As a professional photographer and someone who is heavily involved with the photographic industry, one might think that there's not much more for me to learn – that's just not true! Any photographer from amateur to seasoned professional will always have more to learn. At Exposure, there's a bevy of free seminars and presentations on a variety of topics to help you better unleash your creative instincts.
Not only that, but we search for some of the greatest creative minds for our special Keynote presentations that occur on each day of the show. Eager to hear from such notable names as Roberta Bondar, Ed Robertson, and Jerry Ghionis, our keynote presentation rooms are always packed to standing room only. Here's what we have in store for our attendees this year!
10 Steps to Awesome Videocasting
This special presentation will focus on the practical application of creating online videos. Whether you're working on a home movie, producing a video podcast, crafting a promo video for your company, hosting a webcast, or launching a web TV show, this fun and engaging talk will provide all the necessary steps to create high quality video for an Internet audience.
With almost 20 years experience between them, in both television and online media, Amber and Chris will also help you to choose the right equipment to get you started. This interactive conversation will include a Q&A so you can ask all the questions you need to get on the right online video track.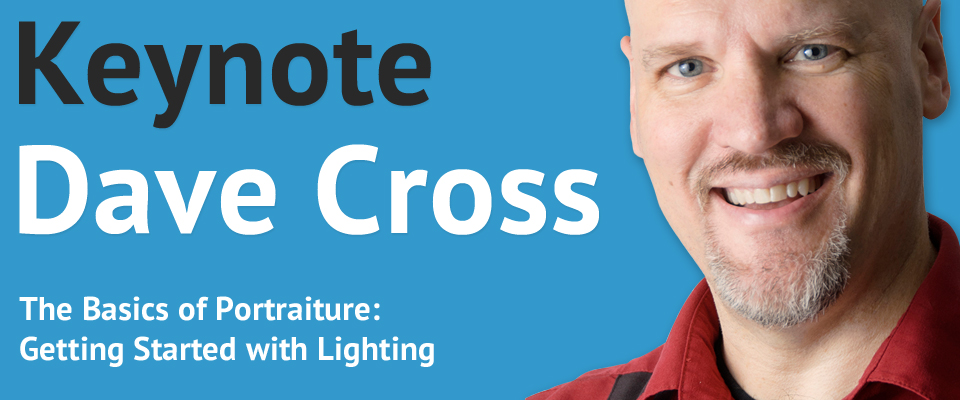 The Basics of Portraiture: Getting Started with Lighting
An important part of taking great portraits is the lighting – and working with whatever lights you have available. In this session Dave Cross will talk about the options available for working with one light, starting with an off camera speed light and exploring other options to get you started. He'll look at a number of "classic" lighting setups and show how various modifiers will give you very different results.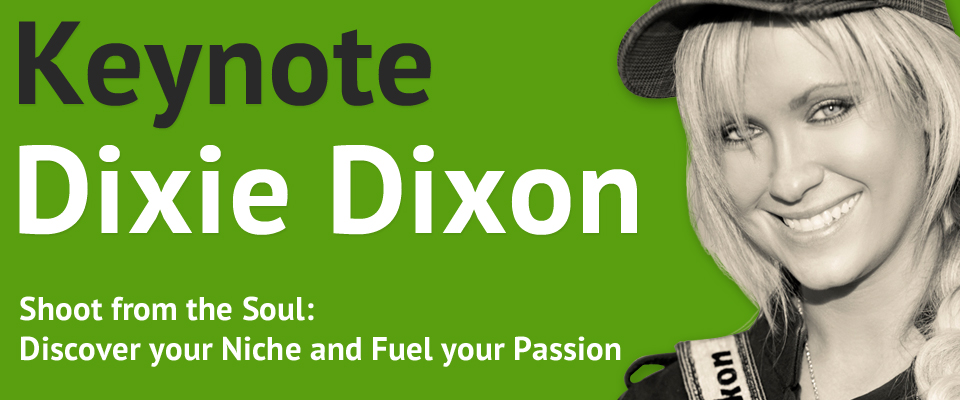 Shoot from the Soul: Discover your Niche and Fuel your Passion
Join International Fashion and Commercial Photographer Dixie Dixon as she shares her insights on how to discover and define your style early on in your career and how to take your passion to the next level. She will discuss in depth, the huge lessons that have shaped her photographic journey as well as her techniques on lighting, business, and most importantly- shooting from the soul.
Photoshop Portrait retouching Secrets for Photographers
Learn portrait retouching from the guy who literally wrote the book. You'll learn Scott's latest portrait retouching techniques and the fastest, most efficient, and most realistic-looking retouches for anyone who shoots portraits, and needs to spend less time behind the computer and more time making images.