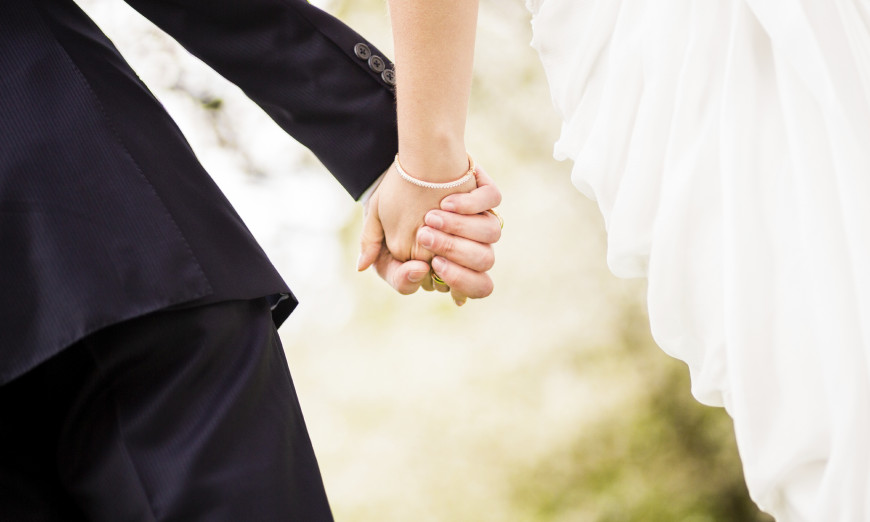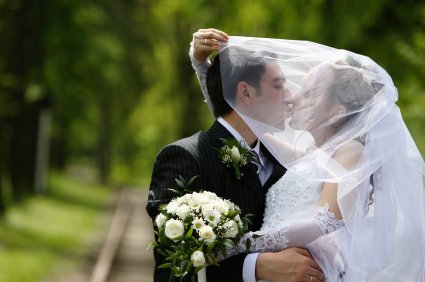 Your wedding day holds promise of a bright future with the one you love. It is a time to share with your families and friends. Months of planning to make sure every little detail is perfect, from the dress to the venue. The day went off without a hitch, apart from a few little hiccups, everything was perfect. Your families are now united and the best thing is, you'll always have a memento of your spectacular wedding at Gunners Barracks or wherever you had your wedding. You'll have photographs. Photographs of this special event should be extraordinary and bring a smile to your face or a tear to the eye.
The rigid wedding poses of years gone by have evolved into fun poses that express a sense of fun and have meaning to the bridal couple. The use of props in wedding imagery is a creative option that allows the bride and groom to add their personality – a sense of uniqueness and authenticity – to these special captured moments in time. Have a look at Luma Weddings for inspiration on the different types of photos you could have taken on your big day!
What Items Make Good Wedding Props?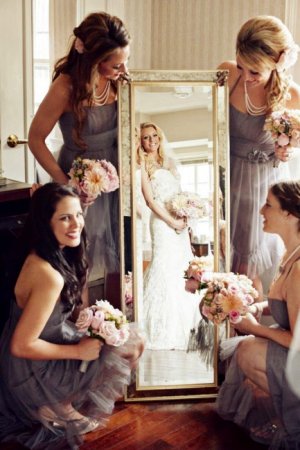 Almost anything can be used for a wedding prop. If the bridal couple loves music, a piano, drum set, guitar, or any other musical instrument makes an excellent, authentic prop. The best man and maid of honour can hold an empty photo frame while the bride and groom stand far enoufgh behind the frame to appear as a portrait. Mirrors can also be used as fun props on this important day of reflection (see what we did there?)
In this image the bride's reflection is captured in the full-length mirror held by her bridesmaids. A must have wedding photo, if possible, is an angled back shot of the bride and groom each holding their own parent's framed wedding photograph. Explore the wedding venue in advance to look for possible prop opportunities. Other unique prop images include the following:
Groom pushing bride on a swing
Bride picking petals off rose and dropping into the flower girl's basket
Bride pitching a ball to groom holding a bat
Statues, historic ruins, gazebos, and skyscrapers as backdrops
Occupational props, such as a fire truck or ambulance
Playground equipment, such as a slide or climbing bars
Beach wedding props could include a dingy, surfboard, or other beach items
Bride and groom kissing behind her veil
Tired flower girl with shoes off and a big balloon

Should Your Wedding Be "Unplugged?"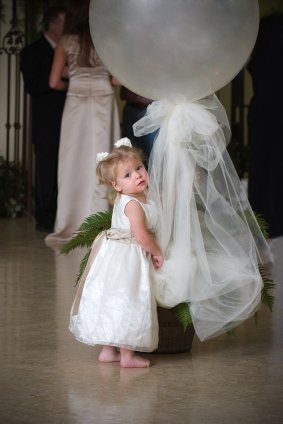 Nothing is more disappointing to a photographer than losing a beautiful image at the last second to a hand thrusting a cell phone into the middle of the image he or she is capturing. Almost everyone at a wedding is carrying a smart phone or tablet device (which happen to be equipped with some pretty excellent cameras these days.) Guests are intent on getting those personal pictures of their friend's special day and not really thinking about the photographer and crew who are hard at work capturing the moments. Unplugged weddings ask attendees not to use their cameras, smart phones, or tablets to take photographs during the wedding in order to allow the photographer to capture all the poses the bridal couple has requested. In many cases the "ban" is lifted in time for the reception, so guests can snap away and get those candid moments and you get the best of both pro and amateur photographic worlds.
What Should You Consider when Choosing a Photographer?
You should spend as much time searching for a photographer as you would searching for a wedding dress when you visit a bridal shop. Find someone that specializes and has experience in wedding photography. They should have a creative portfolio, offer private website viewing, be willing to visit the venue in advance, and will sit down with you and your fianc to plan out the details in advance of the big day.
We all know that beautiful photographic memories provide a lifetime of enjoyment, and now more than ever there are varying ways to capture those moments. Make your wedding day extra special with the use of creative and personal props that not only express who you are, but also who you are as a couple. And the most important thing to do while making all of these important decisions – whatever you do – remember to have fun! After all, it's your party! Something else important to think about with such a big important party is to check out Wedding Music Bands to make sure your day goes perfectly. Headliner.io helped my friend find all the acts they could of dreamed of for their wedding.