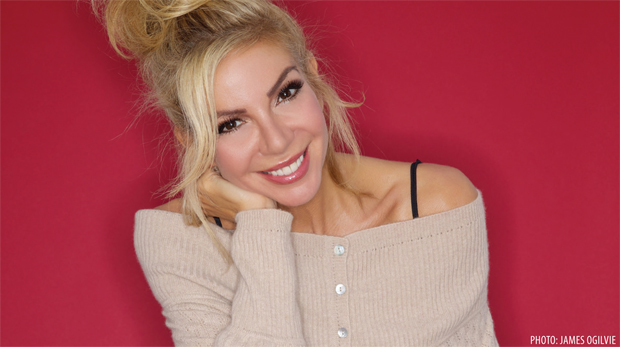 "I'm a budding photographer and would like to know what you can do to engage your portrait subjects in order to bring out their most natural and relaxes looks for the camera."
---
Relax, be prepared, and enjoy the shoot. With all the attention given to sensors and pixels and exposure theory, it's easy to get lost in the technical side of photgraphy, but the art of portraiture often requires "softer" skills that can't be found in your camera's instruction manual. Capturing a great portrait often has more to do with making your subjects comfortable than the lens you choose of the lights you use. Experienced portrait photographers use a number of techniques to help get the best poses and expressions from their subjects. Here's a few to keep in mind:
Be Relaxed
The best way to help your subjects relax in front of the lens is to be relaxed behind it. If your body language, expressions, and tone of voice convey confidence, your subjects will feel more comfortable and at easy with your direction. Visualize the shoot ahead of time and try to anticipate any problems you might run into before they happen.
Be Prepared
Fully test all of your equipment ahead of time, and consider using a stand-in to check your lighting if you are using off-camera strobes. Make sure your batteries are fully charged and your memory cards are empty, and bring a back-up camera body just in case. Your attention should be focused on the people in the viewfinder, not the gear you're using.
Start a Conversation
learn a bit about your portrait subject before the shoot begins, because it never hurts to have some easy conversation starters. Thanks to social media, it usually doesn't take long to find out where they're from, what sorts of hobbies they enjoy, or what team they cheer for. People tend to relax a bit and feel more confident when speaking about themselves and their interests. Ask questions that direct your subject to the mood you're hoping to capture, and try not to hide your face behind the camera the entire time.
Play Music
Ask your subject to bring a playlist of their favourites, or choose some music from your collection that suits the feeling you have in mind for the shoot. Some well-chosen tunes will help create a fun atmosphere and it will help your subject feel more comfortable moving around and trying different poses.
Give Helpful Feedback
Poses that look natural don't always feel natural, so give your portrait subjects specific instructions about how you'd like them to pose. If something isn't working, don't be shy about asking your portrait subject to try something else. When something does work, be quick to share your excitement.
Take Breaks
Photoshoots can be fatiguing for photographers and their subjects. If your shoot is beginning to stretch on, take a short break and make sure you have water or even a light snack on hand. Encourage your subjects to stretch a bit, take some deep breaths, and rest. You should probably do the same!
One of the most important things to remember is to have fun. Get the job done, but don't be too serious about it. At the end of the day, you'll want to be able to pat yourself on the back – and of course, your subject as well – for a job well done.
Have you been on any portrait or photo shoots recently? Share a link to your results in the comments!
Cover Photo: James Ogilvie