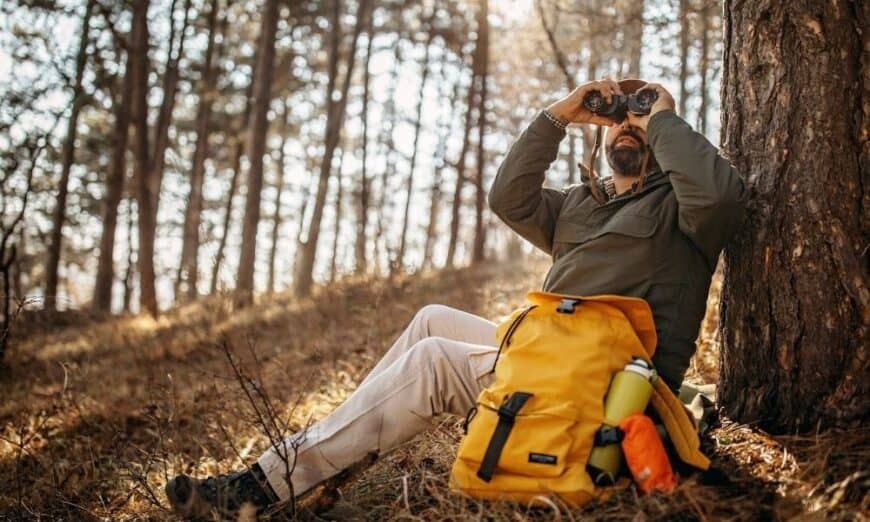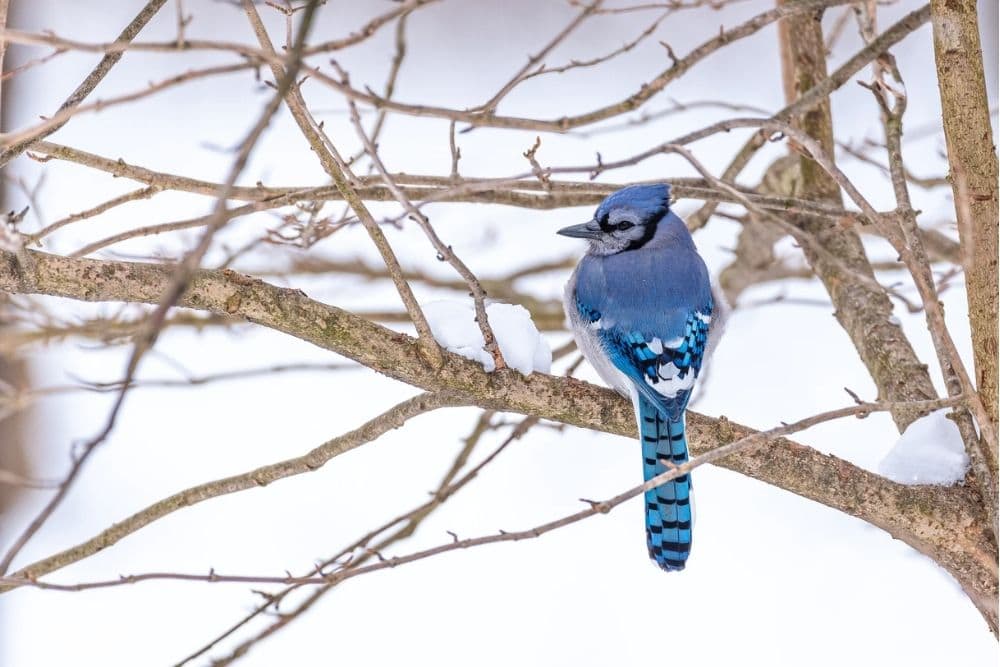 Like birds themselves, great moments can fly by quickly. That's why your camera settings have to be on point: So you can focus on capturing the right moment, rather than on finding the right settings.
The more automatic you can make things, the better. That's why we're going to focus on your camera's autofocus capabilities. But allow us to offer one piece of advice before we dive in: Try and avoid your camera's auto mode. The convenience is nice, but the lack of control and consistency you have with auto mode can really produce suboptimal images.
For newer photographers, we recommend starting out with P, or program mode. If you're a more experienced photographer, Aperture Priority mode or Manual Mode will give you the most control. These modes will provide you with the micro adjustments you need to get that perfect shot.
In either mode, your camera's autofocus feature is the key. Let's say a bird is on the perch of a bird feeder; all you have to do is wait for it to take flight. You don't even have to be looking through the viewfinder. As soon as you see the bird start to fly off, hold your shutter and then the autofocus will kick into gear and get you the in-focus shot you set out for.
Of course, it's not usually quite that easy. Let's take a look at the autofocus modes available on most cameras to learn more about the feature and its usefulness in bird photography.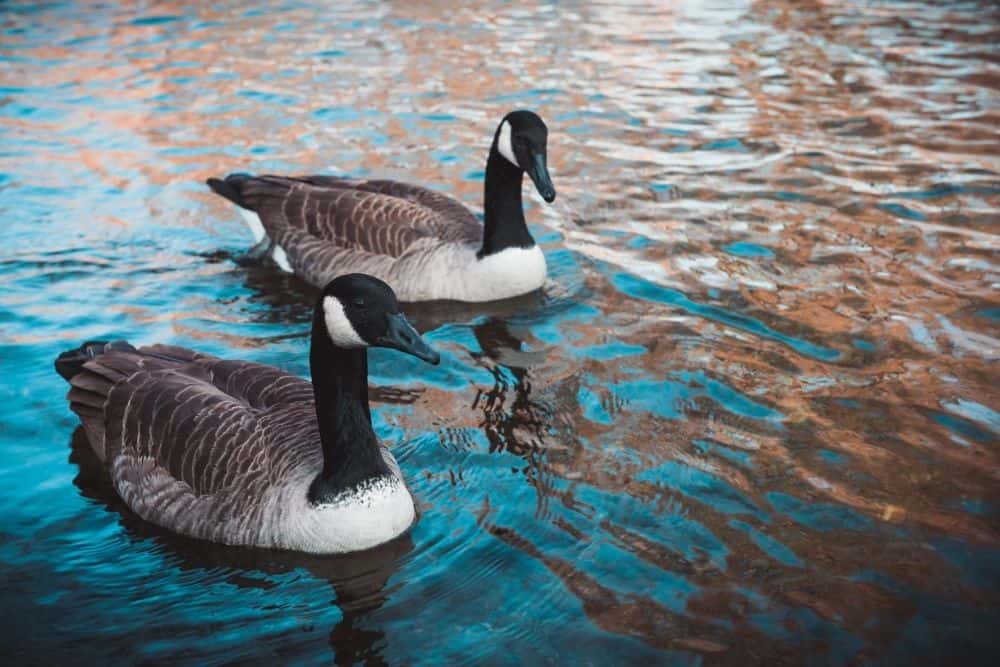 Using the right autofocus mode for bird photography
Understanding the available autofocus modes and how they work will help deliver more consistent shots of birds in flight.
AF-A – Automatic Autofocus
AF-A is great for unfamiliar situations, like shooting in a new environment, a new location or when you are unsure about which focus mode you should be in. However, it could switch to an autofocus mode that doesn't favour the situation when taking the picture.
AF-S – Single Shot Autofocus
AF-S is great for stationary subjects and focus locks when your shutter is half-pressed; however, it's not ideal for subjects in motion.
AF-C – Continuous Autofocus
AF-C is a versatile autofocus mode that works well for moving shots and capturing motion in the wild. However, the camera may not always focus on the subject you want at the time, as it is continuously looking for the right spot to focus on.
Back-Button Focusing
When you turn on back-button focusing, half-pressing your shutter button no longer triggers the autofocus — it's just a shutter. Instead, you transfer autofocus control to another button on the back of your camera. This gives you more control, allowing you to continue snapping shots while you refocus; it's great for reframing scenes from stillness to action. It does take some getting used to, and may not be as natural or fast as other modes.
AF-F (Full-Time AF)
For Nikon (D5000+ series and Z series cameras)
Nikon's AF-F mode is great for subjects in motion with continuous focus on shots. But busy backgrounds can cause it to lose focus on the desired subject.
Choosing the right focus area settings for bird photography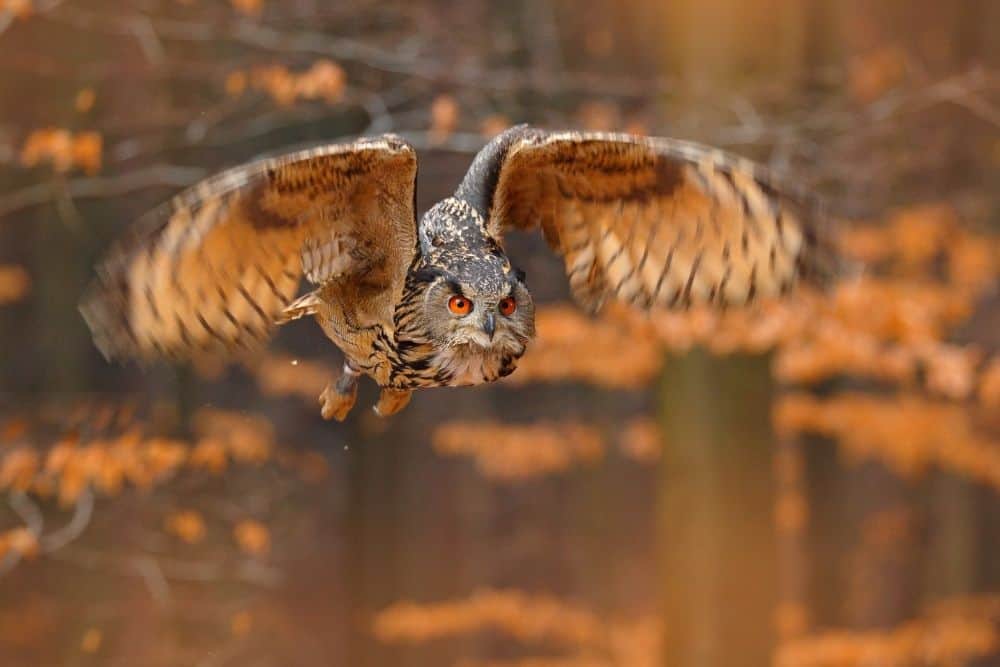 Most DSLR and mirrorless cameras have the ability to provide different focus area modes to assist you in different circumstances. Some focus area settings track a subject through a wider area across the frame, while others are more automatic in nature or have a single point of focus. 
Selecting the right focus area settings to match the activity of the bird you're shooting will give you better and consistent results in post.
Single Point Autofocus – The camera will focus on a single point for its focus.
Zone – The camera will focus on activity of the subject throughout a selected focus zone.
Wide / Tracking – The camera will focus on a larger area than the zone setting to follow certain subjects.
Dynamic – Camera assists with focus on the subject across a wide zone area.
Bird photography: DSLR versus Mirrorless
For DSLR shooters, dynamic mode is a suitable go-to. Use one of the smaller groupings, and you're going to get fantastic results.
For a Mirrorless shooter, the wide area large when focusing provides great results. The wide area small focus mode is great for framing a shot for a focused subject, especially on the Nikon Z series camera systems.
Beyond autofocus: Additional tips for great bird photos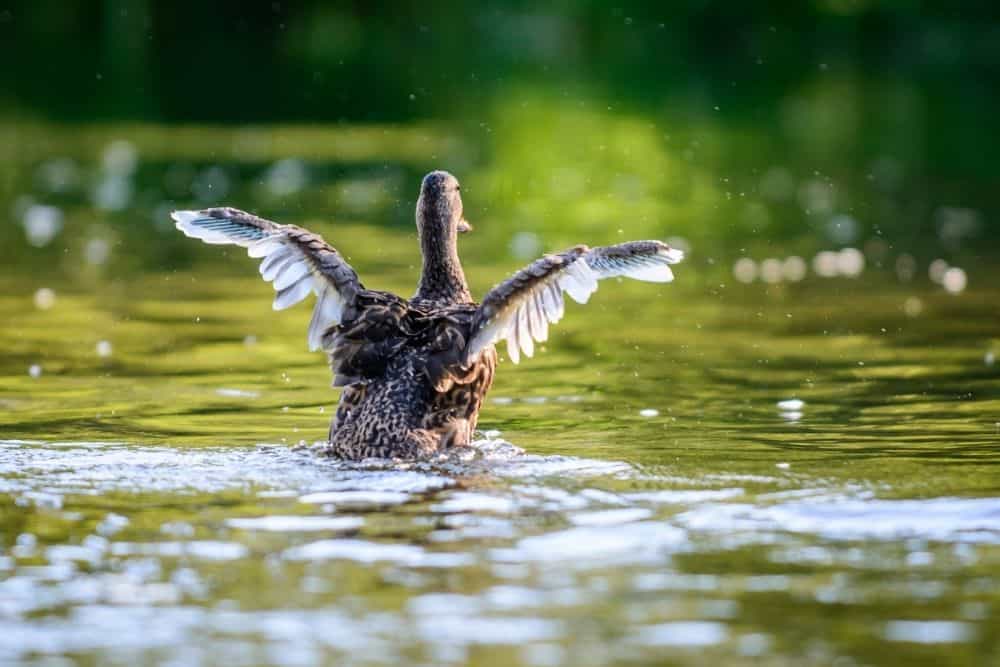 Choosing the Right Exposure
Beyond autofocus, setting the correct ISO is another way you can capture the most stunning bird shots.
Starting off with Auto ISO on your camera setting is fine, but you can better your results by setting your maximum shutter sensitivity and minimum shutter speed.
One rule of thumb for setting your shutter speed is to match it to how fast the subject is moving across your frame. 
For example: If you're shooting a bird with slower flapping wings, you can set your shutter to 1/1250 of a second. For faster wings, 1/3200 or 1/4000. A slower shutter speed also works for a bird with a longer, more flowing wingspan, like an eagle taking off from their perch.
Keep in mind that the auto ISO will ramp up or down automatically based on shutter speed, to give you the right exposure. So you get control, with a bit of help from the camera.
Choosing The Right Sensor Size
Crop Sensor (APS-C) cameras have a smaller sensor size and offer about a 1.5 – 1.6x magnification of your optics. Crop sensor cameras can provide more magnification, are more budget friendly, and offer more lightweight lenses and setups.
But if you are looking for a better ISO performance, more depth of field and more resolution for your edits, full-frame cameras can offer more control.
Choosing the right lens for in-flight bird photos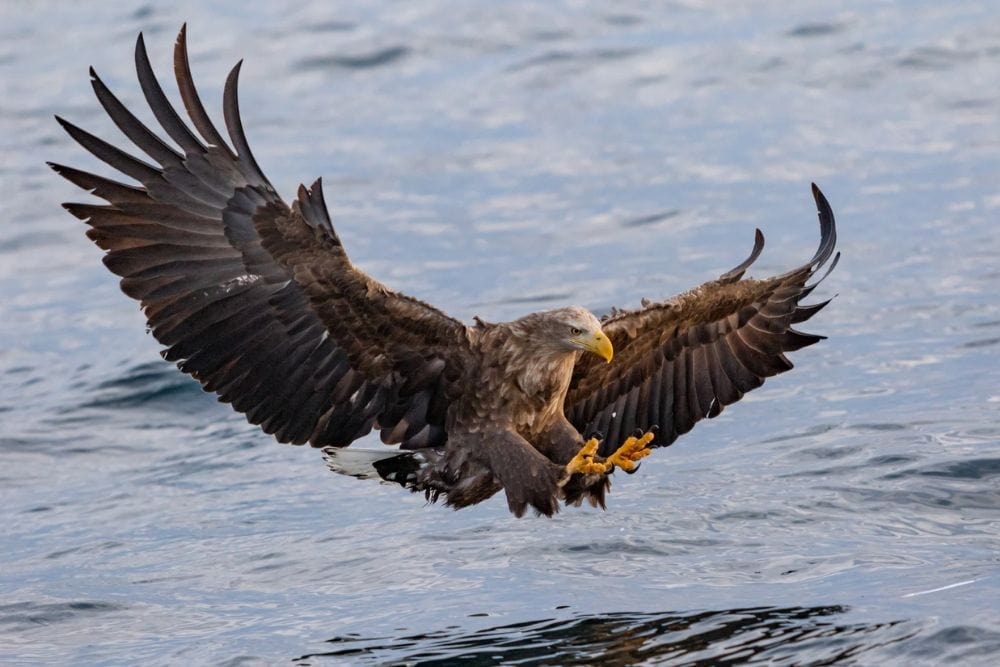 Autofocusing features are important, but the lens you choose can really make a huge difference on the type of results you can expect. Some telephoto lenses give you more light control coming through the camera, great for dimly light situations, while other zoom telephoto lenses give you the ability to capture photos at different focal lengths without changing the lenses. Each lens has their own pros and cons, depending on how you shoot.
Fixed Telephoto Lenses
Fixed telephoto lenses usually have a faster aperture, are good for poorly lit environments and offer nice compression and isolation.
Zoom Telephoto Lenses
Zoom telephotos lenses are versatile and allow you to capture near and far subjects without changing your lenses.
The Nikon AF-P 70-300mm VR lens is a budget-friendly, small, and compact lens that gives you fast autofocus.
If you want more versatility in low light, the Nikon 70-200mm f2.8, (FL or ZED S version), gives you that ability to capture birds in many different lighting conditions. The Nikon 200-500mm is a fantastic ultra telephoto option. It is a little heavier, but the visuals are outstanding and well-priced for the results.
You can also extend your Nikon setup functionality and focal range with teleconverters as well.
Additional bird photography gear
Get more consistent results in all sorts of different situations with the following accessories. And if you have a bird or wildlife photographer in your life, these are great holiday gifts that can make their photography experience even more rewarding.
Portable and sturdy, get those consistent shots without the camera shake especially when using longer lenses.
Reduce long lens fatigue from heavy telephoto lenses with the smooth motion of a gimbal.
Carry all the gear you need with the modular, 4-point access, Lowepro protatic BP 450 backpack. The All-Weather cover helps keep your gear protected in rain, snow, dust and sand.
Keep your hands warm with these Vallerret Markhof gloves with merino wool on the inside and a water-resistant outer shell. The FlipTech finger caps make it easy to use your camera in the colder weather.
The waterproof and fog proof Nikon Monarch series M5 Binoculars allow you to look for your subject before you start shooting.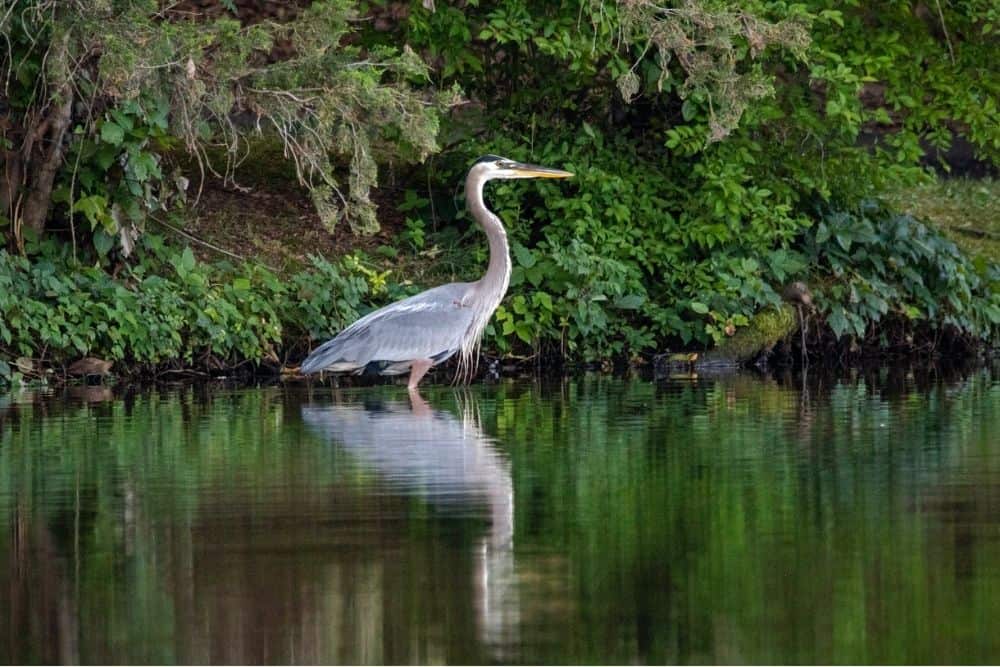 Start working on your bird photography today
When it comes to bird photography, the right combination of camera settings and autofocus can make a big difference. When working in different environments, not every auto function is the enemy. Just be aware of your autofocus and programmable modes, and your ISO; make these functions be your friends and together, you'll produce really amazing photos!

What's Next:
---
The content from this article originally appeared in Henry's & Nikon's 'Bird Photography Gear & Tips' online event with speaker, Chris Ogonek. To view a recording of the event, click here.