My name is Jordan Finewax, and I am anything but a professional photographer. I mean, I used my first Compact System Camera and DSLR just last week! What I do know however, is sports. Sports make up a world of their own, a culture to abide by, and a set of rules saying "Sunday is football day and nothing else!" I've been watching sports since I could sit up and keep my eyes open and glued to the TV. I listen to them on the radio when there's no TV around, and when I get the chance, I read about them in the newspaper.
From a young age, I have always loved sports. In particular, I love playing baseball. It's a great team game and it's a great form of exercise. I recently bought some batting elbow guards since I'm currently trying to get back into the game. I used to play a lot of baseball a few years ago until I got injured. I hurt my arm and I was in a lot of pain so I decided to stick to watching baseball games instead!
Which reminds me, I was speaking to a friend of mine about this the other day. He is a professional baseball player and apparently whenever he gets injured he uses CBD oil as a form of pain relief. He told me that he read lots of Joy Organics reviews to find the right CBD products for his needs and has not looked back since! I know quite a few people who use CBD products to soothe their sports injuries so if I do get injured once I start playing baseball again I might have to give CBD products a go for myself.
Sports really is my passion! I also love playing and watching tennis, and I've gotten some pretty good shots of a match before too. I even go as far as taking a tennis rating quiz to see how 'good' I am at it…maybe I'll get to professional stages one day! Yeah, I don't know much about photography, but I've seen enough sports photography to know what makes a good action shot. It's amazing when a photographer captures one of those moments where you just look and say, "Wow, now that's an amazing picture!"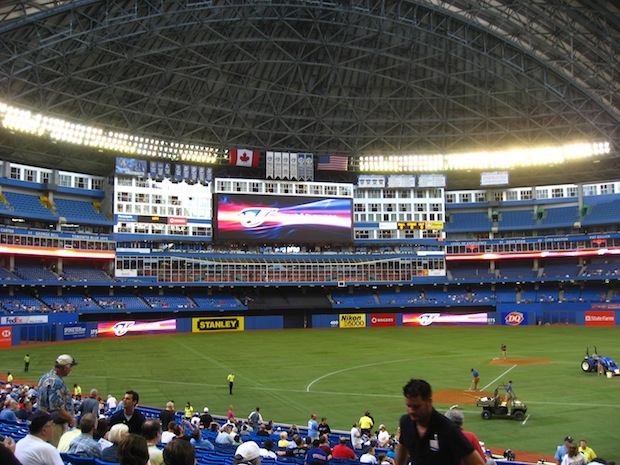 What makes that perfect shot, and how can you get it? Sports, as funny as it may seem, is all about emotion. Many people think it's just a game, but to some people, it's so much more than this. Quite often I see people placing bets on an Indiana Sports Betting website for a hobby. I've even had a go myself and I have to admit it's a lot of fun! Not to mention all of the fans that turn up to baseball games every week. Sport is much more than just a game, trust me! It's not about taking pictures; it's about capturing that moment. When Joe Carter his the championship winning home run in game six of the 1993 World Series, the pictures were not just about his facial features, the way that his pants were sparkling white, or the colour of his shoelaces. They tried to capture the sheer excitement of what he had just done – given the Blue Jays a second (back to back) World Series win. The glow on his face was just one factor in the craziness that was that home run, but what really sparked a flame in this baseball junkie's belly was the level of excitement that those photos captured in the stadium (back then, it was called the SkyDome). Seeing a shot of an enture stadium full of fans, up on their feet and cheering as Carter rounded third base is just one of the greatest sports stories captured in the blink of an eye. That is what shooting sports is about: taking the idea of "a picture is worth a thousand words" and making it come to life.
Looking back to that day (even though I was only a few months old at the time – but yes, I've watched that game dozens of times with the help of TV recording technology), it shows you how far photography has come as well. With the new technology of DSLRs and CSCs, the sharpness of the images has just blown this baseball fan away. Dozens of cameras are on every player almost all the time, but not everyone takes that perfect shot. Why? Anticipation. Getting a shot at the right time, especially in baseball, where balls are flying through the air at over 90 MPH, is difficult even for the professionals. Nine times out of ten, you'll miss the mid-air shot because the ball is travelling so fast. Hopefully, the one time, you'll get the shot.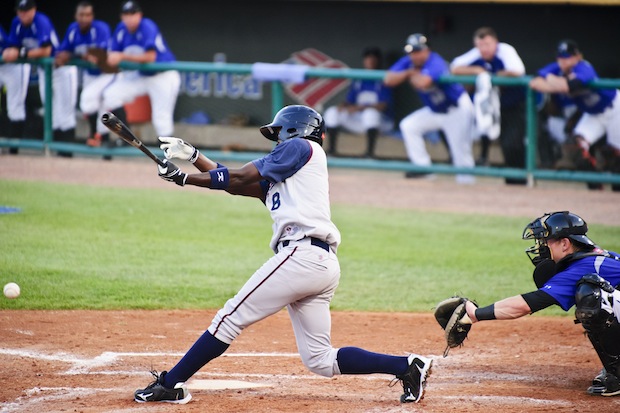 The important part to capture in a batter's swing isn't necessarily their bat making contact with the ball – though yes, that does also make for a great shot. After having watched videos of professionals, amateurs, and even a few of myself, I've come to learn where the true image-making power of the swing lies – in the follow-through. Literally fractions of a second after the bat has made contact with the ball, every muscle in the baseball player's body (especially the forearms) is being used. Their body is in full extension, the torque of the player's hips is at maximum, and their eyes are right on the ball. Analyzing each of these pieces individually with a checklist will surely make for a perfect picture. These are the pictures that kids dream of, the ones they imitate, and when they get older, they realize how difficult it is to swing at a 94 MPH fastball while keeping all of that information in mind. It truly makes a difference when you can get the right pictures, not just for you, but for all to enjoy.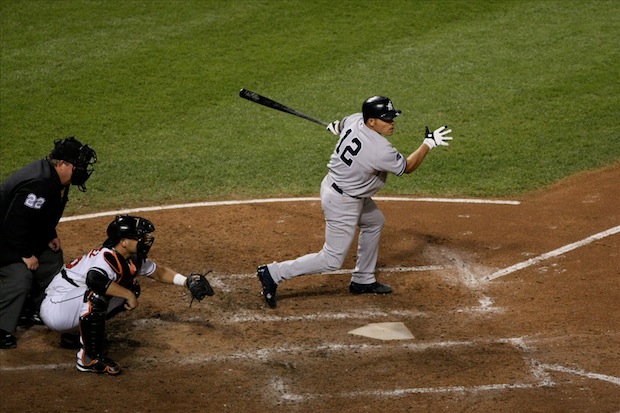 What I find to be the best shows are those from angles other than the norm. When that centre fielder breaks straight back for that hard hit ball, and makes the tremendous leaping catch just inches over the outfield wall to prevent a home run, the angles and shots from the picture bay in stadiums – often right next to the dugouts – are usually, to put it lightly, not the most exhilarating. Luckily, there are many professional photographers like us, the fans, to capture the perfect shot. The side angled shot with incredible depth of field, showing the wrist breaking ever-so-slightly over the edge of the wall demonstrates the force, power, agility, and timing of that catch. Yeah, most people love the front view where you can see air between the diamond and the player, but those aren't capturing the moment. The moment is the one where the player leaps and has enough arm, wrist, and mental strength to keep that ball in the park. After being in the baseball park thousands of times catching fly balls, the will to give up your body, smashing against the back wall, and still having enough toughness to not let it fall out of your glove is definitely a feat to be captured.
With all this in mind, remember that it's coming only from one perspective. There are millions of people out there who have in their head the "perfect shot". What you have to do is forget for a second that you're a photographer, and become a fan. What would you want to see? What picture would capture the most emotion for you? The best talent? The perfect athlete? Once you answer those questions, then I think you're ready to try your hand at shooting sports.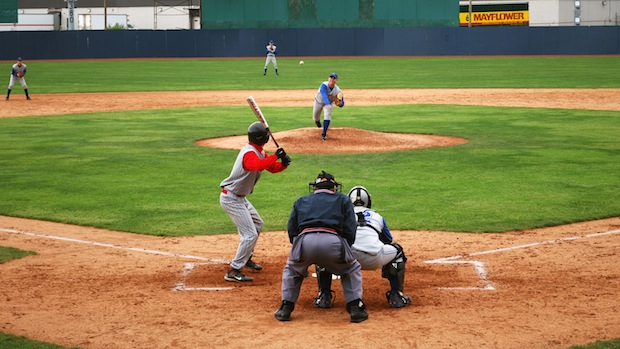 Happy shooting!
Images in this post from the following sources:
Image 1: Toronto Blue Jays baseball game by Canuckistan with CC BY-SA 2.0
Image 2: IronBirds vs Renegades Baseball # 3 by Randy Pertiet with CC BY 2.0
Image 3: AAAA4044 by Keith Allison with CC BY-SA 2.0
Image 4: pitch by laffy4k with CC BY 2.0
Cover image: baseball glove by Sean Winters with CC BY-SA 2.0