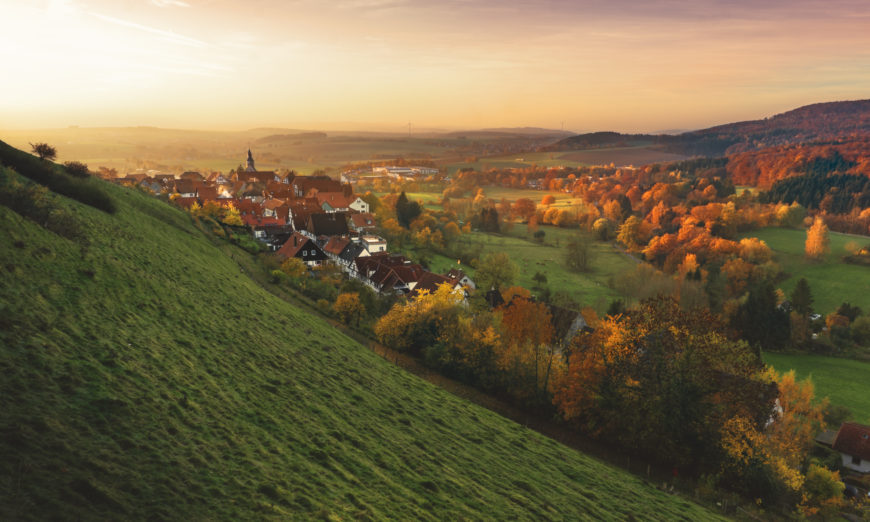 One of the most popular genres of photography is landscape photography. Great landscapes are easier to capture by having the right gear. You may not be thinking about the other bits of kit that will help you make better images so here are 11 must haves when shooting landscapes:
Ultra wide angle lens, going to 10mm focal length on a crop sensor, 14mm on a full frame and 7mm on a Micro 4/3. Landscapes need to show scope and scale and for this you need an ultrawide angle lens.
Lens Hood. Always use the proper lens hood for your lens ,without exception, unless it gets in the way of your graduated filter or polarizer. The hood is the most useful and important lens accessory. Period.
Tripod with ball head and quick release plate. Great landscapes are made on a tripod. A panning head is not suitable, you want a solid ball head with a quick release plate for rapid camera attachment and removal. Try a BH-55 ball head and an L plate for rapid transition between horizontal and vertical positions from Really Right Stuff . You can also be very successful with something as inexpensive and stable as a Cameron 700 series.
Cable release or self timer. You don't want to be touching the camera to trip the shutterso either get a cable based release, third party or OEM. If that's impossible, use the camera's self timer.
Hoodman Loupe with optional magnifier. A loupe blocks the light and if you add the 3x magnifying option, you can not only see the image, you can check sharpness.
Polarizing Filter.   If the sun is out, use it to make the skies bluer and to reduce reflection. Good polarizers are not cheap, cheap polarizers are not good. I personally use the B+W Kasemann polarizer, but am comfortable suggesting B+W or Heliopan.
Neutral Density Filter.   In normal light, this is the ONLY way you will be able to get your shutter speed slow enough to show motion in water, clouds and anything else you want to show movement in. If you can only get one, get a 10 stop Neutral Density.
Graduated Neutral Density Filter. In most cases for landscapes, the sky will be much brighter than your foreground. A graduated neutral density will darken the sky but be clear for the foreground. You can get a holder for them, or simply hold it in front of the lens yourself. Check out the Cokin or Lee options
PDF manual on your smartphone. Do you know how to use everything on your camera? Simply download the PDF of your camera's manual to your smartphone so you always have it with you.
Rain gear. Great landscapes are not only made in sunny weather. You can spend a lot on "custom-fitted" rain gear for your camera but I just buy a couple of boxes of Optex clear rain covers and keep a couple in the bag. A heavy garbage bag can also work in a pinch, just poke a hole in the end and use gaffer tape to fit it to the hood rim.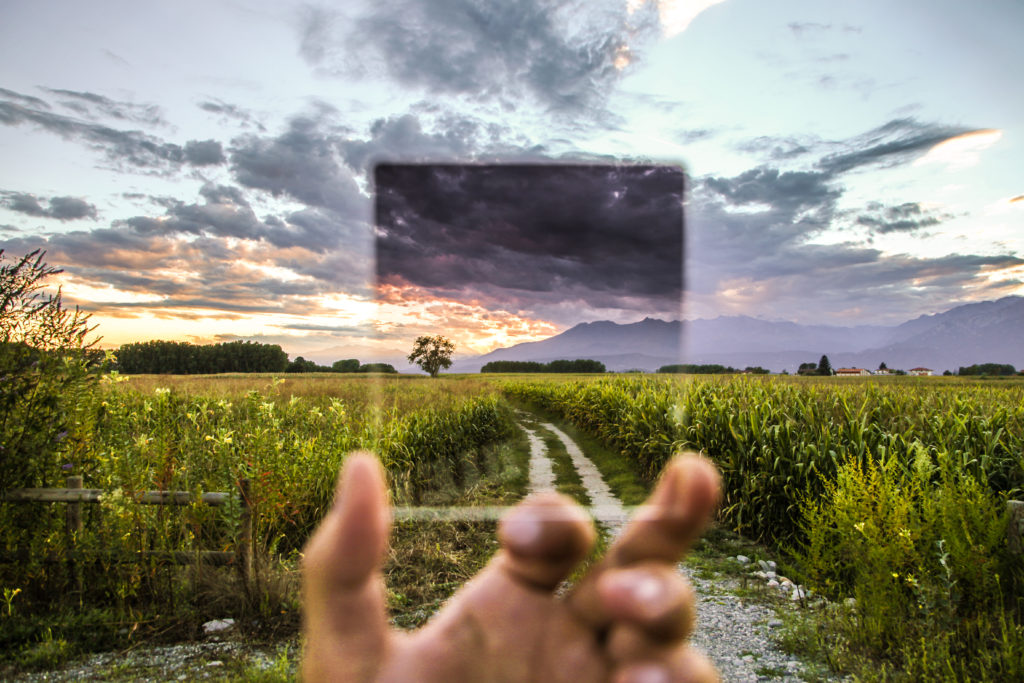 Okay, now that you are properly kitted up, Let's get to the camera settings that will offer you with the best odds of success.
For landscapes, set your ISO to the lowest possible value that is a number. Don't go to L or LOW-they are not right for the right setting – simply choose.the lowest number. This delivers the lowest noise, the widest tonal range and the best colour.
Shoot in RAW. RAW gives you all the data in your images. However, if you have no interest in, or no intention of, doing post processing, shoot in JPEG and accept what it gives you. RAW files must be post processed.
Aperture priority. Set your camera to aperture priority. You can actually shoot in any mode you wish, but I am going to recommend using aperture as your priority. Shooting in Manual is not going to give you a better image, except when shooting panoramas.
f/11 or smaller aperture. Landscapes are all about depth of field. So use an aperture of at least f/11, going smaller (bigger number) if you wish
I'm a big fan of getting the white balance correct in camera, even though I shoot only in RAW and have complete capability to modify it in post. Scott Kelby says he ALWAYS sets his white balance to Cloudy for landscapes, regardless of the actual lighting conditions. Cloudy is a bit warmer than Daylight or what AWB would normally pick. He likes it, maybe you want to try it.
Simple settings to help you be successful. Since you are on a tripod, your shutter speed is not the greatest concern. I also like to do a little pre-flight checklist before getting on the shutter, so I will share it with you.
Now you're ready, but where to find those great landscapes…
You will probably have to travel. I am often asked by people why their landscapes lack impact –  it's because the subject is boring.
The best lighting is at dawn and just before sundown, not at high noon. I see people with images that they are very proud of, and when they ask how it could be better, my answer most of the time is, shoot at a better time of day. If you are on a family vacation, get up early and go shoot alone.
Accept that the planetary climate does not care about your photographs. You could do everything right and just have a crappy weather day. Be prepared to return another time and try again.
Secrets for Successful Landscapes and Panoramas
If the ground is not level, put only one tripod leg on the downhill side. If you put two legs downhill expect the whole thing to tip over and roll down the hill.
If you are shooting panos, shoot each frame in portrait mode (vertical). This is actually a great use of your 50mm lens. Include a finger in the frame and shoot a start marker, shoot the sequence and then shoot with two fingers in the frame to mark the sequence end. If you shoot a lot of pano sequences this will easily help you find the first and last frames. Overlap each frame by 30% with the previous one. This gives the panorama software lots to work with.
Set your focus and then turn off AF. You don't want the focus changing in a panorama.
Meter in whatever mode you are shooting then set that exposure in Manual mode. You do not want the exposure to vary from shot to shot.
Splay your tripod legs wider for more stability and to get lower.
Extend the narrowest portion of the tripod leg LAST.
Put an L bracket on your camera so it's easy to quickly flip from landscape to portrait orientation while keeping things stable.
If you have questions, feel free to make a comment on the blog post.
Until next time, peace.